COT: Gold buying jumped ahead of CPI shocker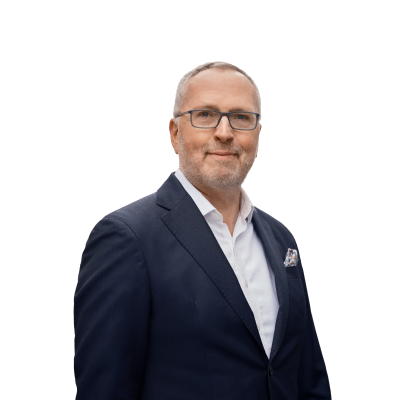 Ole Hansen
Head of Commodity Strategy
Saxo Bank publishes weekly Commitment of Traders reports (COT) covering leveraged fund positions in commodities, bonds and stock index futures. For IMM currency futures and the VIX, we use the broader measure called non-commercial.
This summary highlights futures positions and changes made by hedge funds across commodities, forex and financials up until last Tuesday, November 9. The release of the report by the US CFTC was delayed until Monday due to a Federal holiday last Thursday. The week covered the run up to but not including last Wednesday's CPI shocker which helped send real yields lower and both gold and the dollar sharply higher. Already ahead of the data we had seen a near 0.25% tumble in US ten-year real yields as the market drove up inflation expectations.

Elsewhere it was a week where the general level of risk appetite supported higher stocks while the dollar drifted lower. In commodities the overall exposure across 24 major commodity futures held steady with net selling of energy, grains and softs being offset by demand for precious metals, not least gold, and livestock.
Energy
: Speculators turned small net buyers of crude oil for the first time in five weeks with WTI buying off-setting another week of Brent selling. The latter has now seen net selling for the past five weeks, resulting in the net hitting a one-year low at 240k lots or 240 million barrels. Gasoline and distillates together with natural gas were also sold.
Crude oil update from today's Market Quick Take:
Crude oil(OILUKJAN22 & OILUSDEC21)
has once again managed to bounce with Brent finding support ahead of $80 and its 50-day moving average. Higher gas prices (TTFMZ1) in Europe after Russia's Gazpromfailedtobookadditional pipelinecapacityvia Poland and Ukrainefor December also supported the market, as it raised the prospect of consumers switchingfrompunitivelyexpensive gastooil-based fuels. Apart from the risk of US action, potentially triggering akneejerkdownward reaction, the market will also be looking out for IEA's monthly Oil Market Report on Tuesday and EIA's weekly stock report on Wednesday.
Metals
: Speculators rushed into gold futures as real yields dropped and the dollar softened ahead of last Wednesday's white hot CPI print. In other words, the 48% jump in the net long to a 10-month high at 146k lots occurred before the price broke key resistance at $1835 last Wednesday. The subsequent rally to the current level around $1870 has undoubtedly resulted in more length being added, and with the dollar still strengthening and yields showing signs of rising, the metal needs to break higher soon in order to avoid selling from recently established longs. Despite rallying by 3.5% during the week, silver buying was muted with the net long only rising by 15% to reach a two-week high at 27.5k lots.
Despite trading up on the week, rangebound copper saw its net length being cut by 31% to a seven-week low at 24.3k lots, and given the strong fundamental outlook into 2022, this is an under-owned metal which in our view is only waiting for the technical outlook to improve.
Agriculture:
The strong buying seen across the grains sector during the past few weeks reversed with selling of soybeans the main driver. The soybean complex was sold ahead of last weeks WASDE report which in the end ended up supporting after the US Department of Agriculture lowered its production estimate. Overall the total grain and soybean long was cut by 8% with only minor changes seen in wheat and corn. The softs sector was mixed with coffee length being reduced by 7% before the latest price jump to a nine-year high. The biggest reduction hit cocoa where 20k lots of selling reversed the position back to a net short.
Coffee update from today's Market Quick Take
:
Arabica coffee (KCH2)
reached
a nine-year high on Monday at $2.2825 per pound with the supply outlook looking increasingly tight. Following an annus horribilis in Brazil where frost and drought dealt a blow, not only to the latest crop but also potentially the 2022 the on-season, and normally larger crop, the market in addition must deal with lack of shipments, surging fertilizer prices, too much rain in Columbia and recently also the threat of civil war in Ethiopia, the world's third biggest grower of the Arabica bean. The break above $2.25, the 2014 high may signal a market running towards $3, a record level that was last seen in 2011.
Forex

Speculators, wrongly as it turned out, sold dollars for a fifth week ahead of last week's CPI release. The net long against ten IMM currency futures and the Dollar index was reduced by 4% to $21.9 billion, a six-week low.

Heavy selling of GBP being offset by EUR, AUD, CHF and JPY buying.
What is the Commitments of Traders report?
The COT reports are issued by the U.S. Commodity Futures Trading Commission (CFTC) and the ICE Exchange Europe for Brent crude oil and gas oil. They are released every Friday after the U.S. close with data from the week ending the previous Tuesday. They break down the open interest in futures markets into different groups of users depending on the asset class.
Commodities: Producer/Merchant/Processor/User, Swap dealers, Managed Money and other
Financials: Dealer/Intermediary; Asset Manager/Institutional; Leveraged Funds and other
Forex: A broad breakdown between commercial and non-commercial (speculators)
The reasons why we focus primarily on the behavior of the highlighted groups are:
They are likely to have tight stops and no underlying exposure that is being hedged
This makes them most reactive to changes in fundamental or technical price developments
It provides views about major trends but also helps to decipher when a reversal is looming
You can access all of our platforms from a single Saxo account.