Never mind Turkey, here's India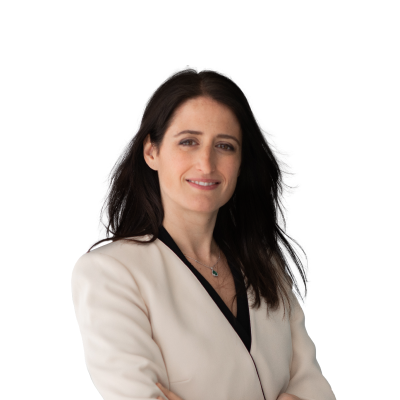 Althea Spinozzi
Fixed Income Strategist, Saxo
The decision I made to not go on vacation this summer is finally paying off. Who would have guessed, after all, that the last week of July and the first week of August would be two of the most interesting market weeks seen in a long while? After years of close to zero volatility, finally it is time to take the guns out and "get to the chopper".

If investors were shocked that the 10-year Treasury yield rose above 3% last week, this week's reality check has been the volatility in Turkey. This has reminded investors that the volatility that we see in the US, the euro area, and Japan is still limited due to central banks' massive balance sheets.

Outside of these countries, however, the market's reaction to risk-off is getting very ugly.

The 10-year Turkish government bond yield has spiked to 20%, while the Turkish lira versus the US Dollar has fallen to 0.1875, down 28% from the beginning of the year.

Could this be a buying opportunity?

Hold off from Turkey for a little bit longer

The way that things are developing in Turkey is not healthy and they are about to get riskier still as President Erdogan is playing a dangerous game with his US counterpart, who has already demonstrated that he will not shy away from using tariffs to achieve his policy goals.

This could see serious further downside for the both the Turkish lira and Turkish sovereigns.

Apart from the risk of tariffs, and as my colleague John Hardy has discussed, the only things that can save Turkey at the moment are:

1. Central bank independence: This is the biggest gamble. Erdogan could take a step back, but he has already demonstrated that his power and political views weigh on Turkey's central bank. Although Turkey's central bank intends to demonstrate its independence, until Erdogan is in power we can expect this independence to be very fragile and relative to the president's will.

2. Tighter fiscal policies: Turkey's economy is screaming for an interest rate hike. If this is not done, we can expect inflation to continue to rise and Turkish sovereign bonds and the Turkish lira to suffer.

3. Potential IMF bailout: This might be a game-changer for the bonds space as it would give comfort to international investors regarding Ankara's ability to repay its debt – especially in foreign currencies.

If none of the three points above manifest, we can rest assured that more volatility will hit the Turkish market. While the five-year CDS level is currently at a 10-year high of 347, it could go as high as its financial crisis top of 400, unless volatility will be contained.

Turkish sovereigns aside, the biggest risk lies in Turkish banks. Although this sector previously appeared well-capitalised, now that the cost of funding has sharply risen and TRY is 28% lower versus the dollar, we can expect banks to have a hard time refinancing existing debt. This might provoke a liquidity squeeze that could drive real money to rethink its exposure to Turkish assets and even to emerging markets in general.

Risks to watch out for: In the short term, the meeting in Washington with Turkish officials. In the medium term, Erdogan's rhetoric about monetary policy.

Opportunities in India

It is clear that the long-favoured 'buy everything' EM strategy has turned out badly. We are now entering a new trading phase that will affect weaker credits, and EM in particular. A selloff in this space is now inevitable and the main reasons are a strong dollar, the continue rise of funding costs, and trade war headlines.

We still believe, however, that there are still good opportunities in the EM space. These economies are still driven by a positive trend in EM consumer spending, particularly in countries like China and India. Although we are still positive on China despite trade war risks weighing down Chinese stock and bond performance, we believe that best opportunities are to be found in India.

The Indian bond market has started to suffer over the past few years and the 10-year Indian government bond yield has risen by about 180 basis points to 7.8% since November 2016 until now, but these levels are already pricing in negative external factors like the ones discussed above. Although the Reserve Bank of India as already hiked interest rates twice since June, last week it signaled that it is not looking to tighten any further. Another factor that might support Indian credit is the central bank's intention to adjust rupee liquidity via open market purchases.

In this case, it seems that the RBI is ahead of the curve

Although it is not possible to trade Indian government bonds in rupees via the Saxo platform, it is still possible to gain exposure to the Indian yield curve through Indian supranationals and corporates denominated in USD.
You can access all of our platforms from a single Saxo account.