Federal Reserve's dovish state of mind puts quality assets at risk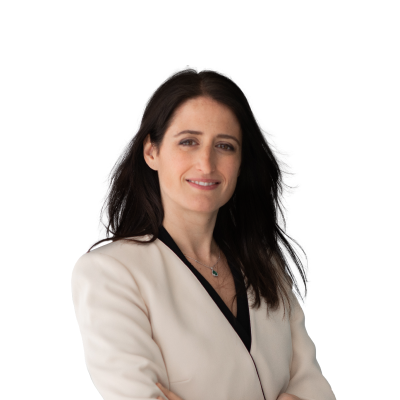 Althea Spinozzi
Senior Fixed Income Strategist
Summary: By maintaining monetary policies easy but letting long-term yields free to move, the Federal Reserve gives support to lower quality credits while putting quality at risk. We are heading towards an unprecedented duration event that will weight on high duration assets, which in the bond market are concentrated within the investment-grade corporate space. The US investment grade (IG) corporate bond sector is heading to the worst quarter since 1981, with the utilities and communications sectors being more exposed to rising interest rates than others. The technology sector, which saw stellar valuations in the stock market last year, is characterized by a duration of eight and a half years, which matches the US IG average.
---
The market doesn't care about the Federal Reserve's dovish state of mind. The Fed said it itself: the economic outlook is improving substantially with inflation destined to rise together with the country's GDP, while the labour market gets stronger. Nevertheless, the central bank decided to stand still and continue with its accommodative monetary policy. This decision leaves the market with the only option to take the situation into its own hands and dumping Treasuries that will inevitably lose value.
The steeping of the US yield curve resumed this morning with the curve's belly and the benchmark 10-year yields rising faster than long-term US Treasuries. The big issue is that if economic forecasts and inflation expectations continue to rise, rates will not stabilize until the Federal Reserve decides to intervene and engage in the infamous yield curve control (YCC). In our view, YCC will be unavoidable because, although the market can function with higher rates now, the higher they go, the more the pain that will be inflicted on those assets with historically high durations.
The market is talking about 10-year yields hitting 2%; however, if the Federal Reserve continues to keep watching, they might rise much further. The Fed has been able to maintain easy financial conditions by keeping real rates negative. However, they will not stay negative forever. In normal circumstances, nominal yields should price over the breakeven rate. It means that if inflation expectations continue to rise, we inevitably will see 10-year yields rising above 2.3%.
A broad cross-asset selloff might spark from high-grade credits rather than junk
Yesterday's FOMC meeting and today's selloff in sovereigns reinforce our belief that we are witnessing a historical duration event. The investment-grade corporate bond market will fall faster than junk within this context because of its sensibility to higher duration. Indeed, while the average duration within junk is around three and a half years, the investment-grade bond space carries a duration of more than 8 years. Duration within quality credits has recently increased dramatically: in the past two years, duration has increased by one year and a half. To put things into context: it took four years after the global financial crisis for the duration to increase by as much.
If we put Treasuries into the equation, we would see that in 2013 amid the Taper Tantrum, 10-year yields rose by 130 basis points; however, investment-grade corporate bonds fell only by 2%. This year Investment-grade corporate bonds have fallen already by 3.36%, the most in forty years, with 10-year yields rising only by nearly 85bps showing that duration is a bigger threat than credit quality. Indeed, by maintaining monetary policies easy, the Federal Reserve gives support to lower quality credits on one hand. On the other, by letting long-term yields move freely while inflation expectations are rising, the central bank puts quality at risk. And who sits on quality? Everybody, more in particular real money with long-term strategies such as insurances and pension funds. And again, it is deja-vu: we might be headed towards another Global Financial Crisis?
As the yield curve continues to steepen will be essential to limit interest rate sensitivity. It will be interesting to know that the sectors that carry the highest duration are the communication and utility sectors whose duration is well above 10 years. The technology sector is within the US IG average, with around eight years and a half in duration. For those looking for quality while reducing duration sensibly, high-grade financials provide 6 years duration, almost half than that offered by the communications and utility sectors.
You can access all of our platforms from a single Saxo account.