The Changing Traders of Saxo Markets
Saxo Stories
4 minutes to read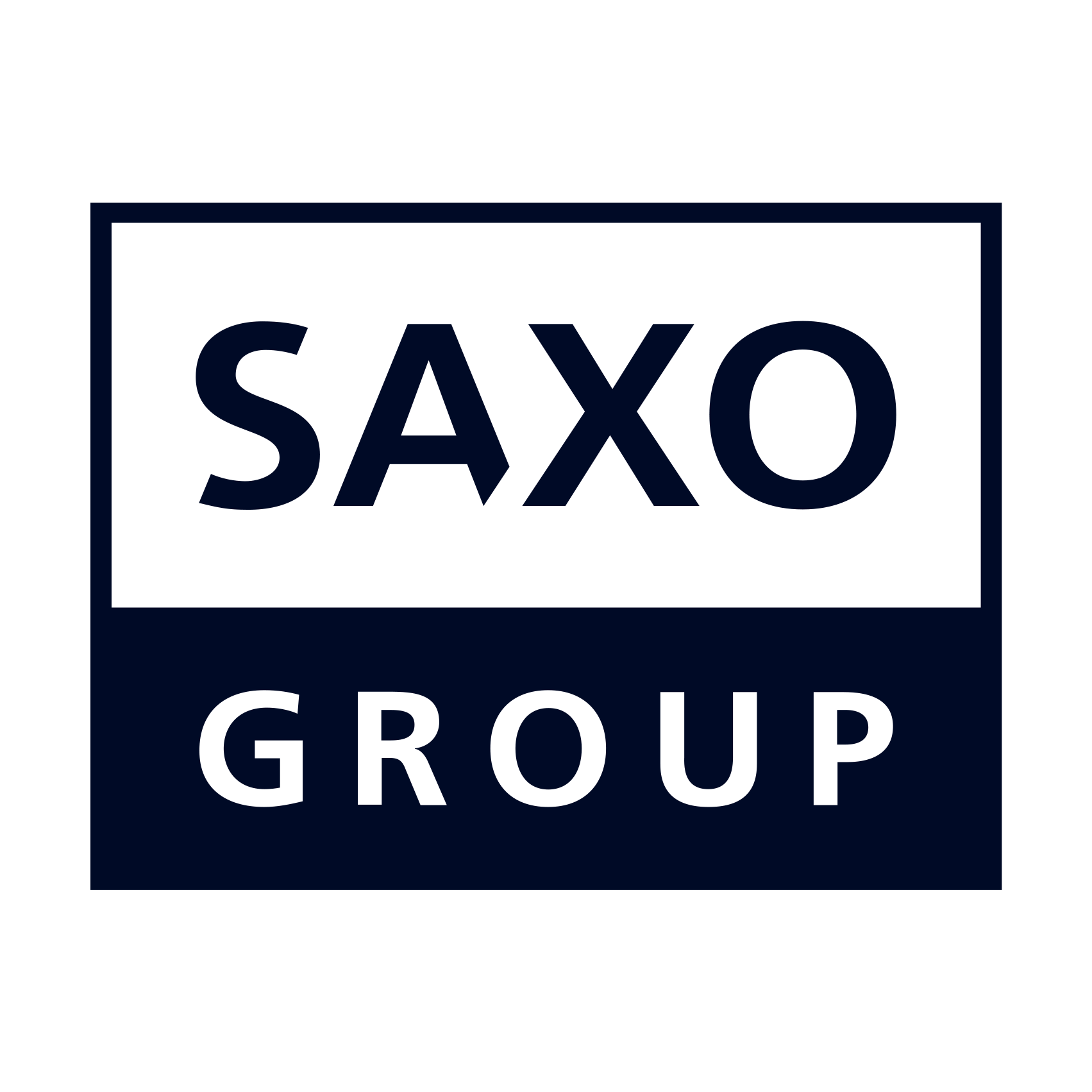 Summary: The year 2020 brought the world many surprises that spurred a volatile market. As the market fluctuated, so did the types of individuals who signed up to our global platforms.

Since January 2020, we've noticed an influx of interest from retail investors, but how much of an impact has this interest had on the average demographics of our users?

Looking at our aggregated client base, we've been able to see the shift of the average profile of a trader in the UK and abroad has changed over the year. Additionally, we are able to see how events such as COVID-19 influenced the most traded stocks over the 14 months.
---
Trader profiles in the UK
2020 was a big year in terms of trading, but it seems that interest in the stock market is reaching a younger audience than ever. We've found that the demographic of people trading stocks has in the UK has shifted, with the average age of a trader dropping across the board.
Trader profiles 2020 (Jan – March 2020)
The average new male trader in 2020 was 39 years old and the average new female trader 2020 was a 41-year-old.
| | |
| --- | --- |
| Trader Type (Jan-March 2020) | Average Age |
| Male | 39 |
| Female | 41 |
Trader profiles 2021 (Jan – March 2021)
At the beginning of 2021, the average new male trader was 35 years old and the average new female trader is 38 years old.

.
| | |
| --- | --- |
| Trader Type (Jan-March 2021) | Average Age |
| Male | 35 |
| Female | 38 |
The average age of a UK trader decreased by six years between January 2020 and February 2021, this represents a significant percentage drop of 14.7% and indicates that a new generation of traders could be on the rise. However, the data shows that the age of new traders is now on the rise in March 2021*.
When looking at this on a gender basis, the average age of both male and female traders decreased over the last year.

Typically, female traders tend to be slightly older. At the beginning of last year, the average age of a female trader in the UK was 42, but this dropped by five years down to 37 – a drop of 11.3%.

Meanwhile, male traders are, on average, 35 years old. For men, the drop in average age since the beginning of 2020 has also been five years, down from 40 (13.6%).

There's a clear shift towards a younger age group taking an interest in trading, across both genders.
What can be said for traders beyond the UK?
Much like in the UK, the average age of traders has also dropped worldwide, which indicates that the trends in UK trading are reflected further afield.
The average age of a trader worldwide, in the first two months of 2021, was 35 years old, five years lower than where it was at the same stage last year (40). This is a significant drop (11.2%), again reinforcing the idea that younger people around the world are showing an increased interest in trading, with the pandemic likely to be a contributing factor.
It's interesting to see worldwide that not only have we seen the age of a new female trader decrease by four years, but this could also be said for the male traders too.
Similarly, to the UK market, worldwide we have also found that the average female traders are generally older than males.
But why have these demographic changes occurred without much change in stockholding patterns?
According to
Peter Garnry, Saxo Group's Head of Equity Strategy
, "the last couple of years' bull market, improving labour market dynamics, a larger focus than ever by media on technology stocks, the rise of crypto has attracted many young people and women into the game of equity investing.
"Many arrived during the rebound phase last year when many people were forced into lockdowns, and this not only has shifted the profiles of traders, but also the approach to trading. This change in approach, or investor psychology, will be interesting to follow as there is a new generation of traders and investors who will learn how to engage in a full spectrum of bull and bear markets."
Sources
All data relates to Saxo Markets internal data between January 2020 and March 2021
*Data accurate up to 17 March 2021
Access both platforms from your single Saxo account.
Disclaimer
The Saxo Bank Group entities each provide execution-only service and access to Analysis permitting a person to view and/or use content available on or via the website. This content is not intended to and does not change or expand on the execution-only service. Such access and use are at all times subject to (i) The Terms of Use; (ii) Full Disclaimer; (iii) The Risk Warning; (iv) the Rules of Engagement and (v) Notices applying to Saxo News & Research and/or its content in addition (where relevant) to the terms governing the use of hyperlinks on the website of a member of the Saxo Bank Group by which access to Saxo News & Research is gained. Such content is therefore provided as no more than information. In particular no advice is intended to be provided or to be relied on as provided nor endorsed by any Saxo Bank Group entity; nor is it to be construed as solicitation or an incentive provided to subscribe for or sell or purchase any financial instrument. All trading or investments you make must be pursuant to your own unprompted and informed self-directed decision. As such no Saxo Bank Group entity will have or be liable for any losses that you may sustain as a result of any investment decision made in reliance on information which is available on Saxo News & Research or as a result of the use of the Saxo News & Research. Orders given and trades effected are deemed intended to be given or effected for the account of the customer with the Saxo Bank Group entity operating in the jurisdiction in which the customer resides and/or with whom the customer opened and maintains his/her trading account. Saxo News & Research does not contain (and should not be construed as containing) financial, investment, tax or trading advice or advice of any sort offered, recommended or endorsed by Saxo Bank Group and should not be construed as a record of our trading prices, or as an offer, incentive or solicitation for the subscription, sale or purchase in any financial instrument. To the extent that any content is construed as investment research, you must note and accept that the content was not intended to and has not been prepared in accordance with legal requirements designed to promote the independence of investment research and as such, would be considered as a marketing communication under relevant laws.
Please read our disclaimers:
- Notification on Non-Independent Investment Research (https://www.home.saxo/legal/niird/notification)
- Full disclaimer (https://www.home.saxo/en-gb/legal/disclaimer/saxo-disclaimer)