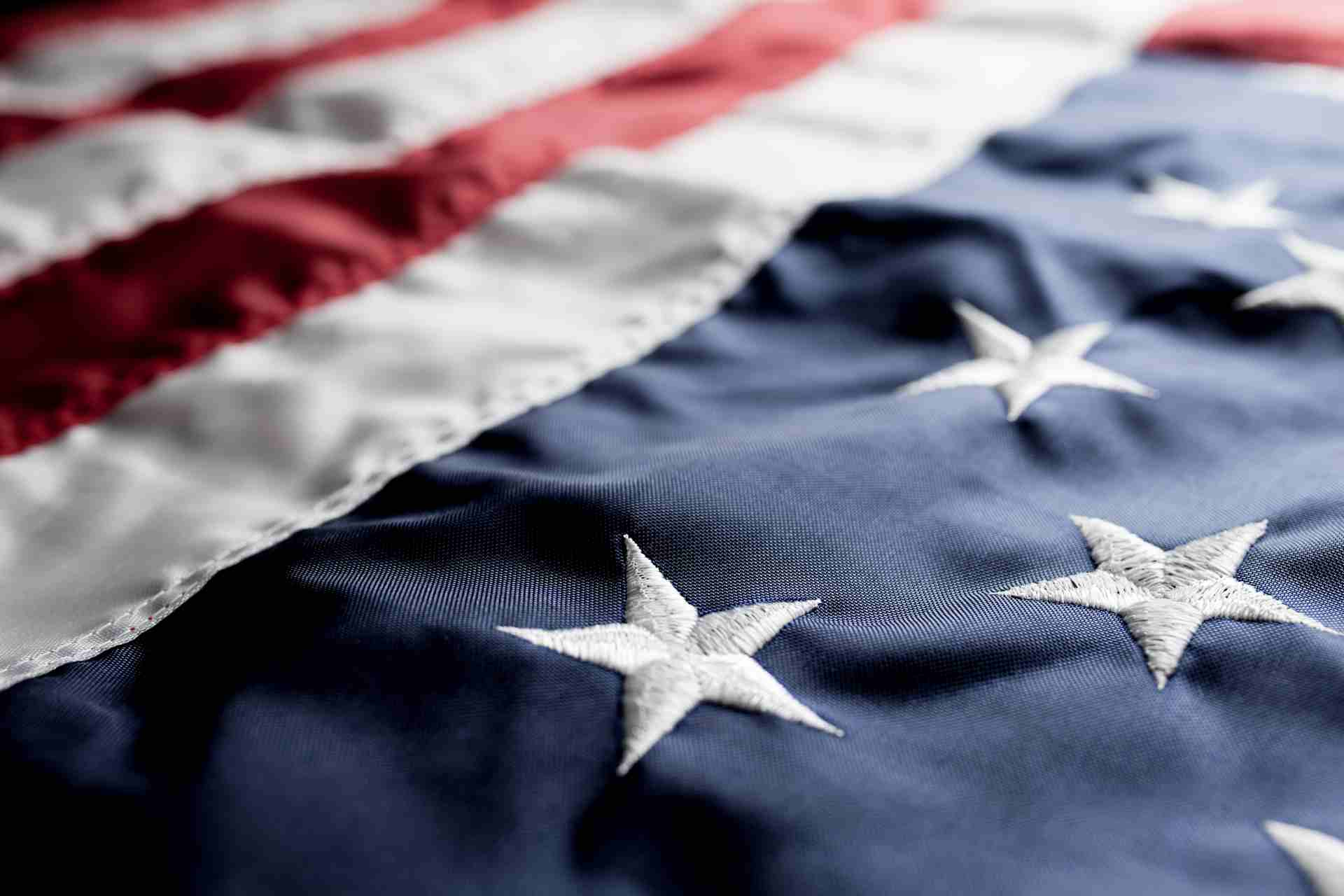 Post-Game Thoughts & Ring-Side Cornering on the 1st US Presidential Debate: Tactically lift the risk-off move + fade the dollar?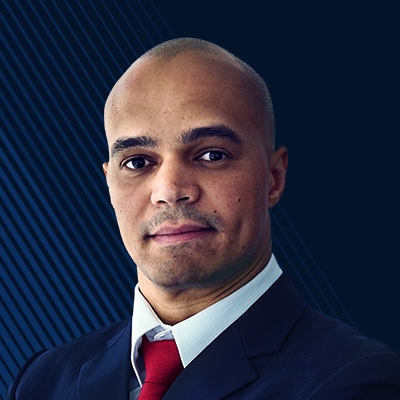 Kay Van-Petersen
Global Macro Strategist, Saxo Bank Group
Summary: Macro Reflections: KVP takes stock of some initial thoughts post the first of three presidential debates (we'll also have a VP one next wk), weighing in on what was in-line, some surprises, as well some continued ring-side coaching for both Team Red & Team Blue. Markets sold off in the Asia session post the debate, yet tactically speaking KVP feels this is likely to reverse across risk-assets as Europe & the US come in later today.
---
(These are solely the views & opinions of KVP, & do not constitute any trade or investment recommendations. By the time you synthesize this, things may have changed.)
Post-Game Thoughts & Ring-Side Cornering on the 1st US Presidential Debate: Tactically lift the risk-off move + fade the dollar?
One Down, Three Debates to go

…
We highlighted one of the key events this wk, with today's earlier Macro Dragon: Count-Down... in the Red Corner, the Orange Sensation... in the Blue Corner, the Pushup Machine


What was interesting was on Tue's Dragon, we gave an overview of what KVP would have coached each corner & coincidently or not (does the Dragon get picked up at the WH or/& by Biden's Team?) we saw quite a few of those strategies & tactics play out, whilst other fail.



Before getting into a summary of initial thoughts, takeaways & suggestions. Its once again worth noting that members of each camp are notoriously tribal & the debates are not likely to have anyone change their colors, but for the undecided voters out there (which is pretty mind boggling to KVP, i.e. what else do you need to see to decide, the coming of the Messiah, aliens land, like seriously…anyone lets not digress) perhaps there was a skew to one camp over another.
Overview
Whilst turbulent & at times unintelligible let alone incomprehensible, the debate was actually not as chaotic as KVP thought it could be. Trump was relatively constrained on the broad range that he is capable of, & the moderator – always a tough & super underrated job – Chris Wallace, was masterful, whilst generally quite fair in policing the two speakers
Format was roughly based around questions & topical segments, with each candidate having 1-2min to give their take, with also sporadic freestyle of coming back to what the other said
The pros for the dems is, it is an obvious area of mass improvement for Biden going forward over the next two debates. The pros for the reps, this is an obvious area to keep carpet bombing & don't let the moderator save Biden next time with a shift to the next topic.
A few things that were perhaps not so surprising:

We did get plenty of interruptions & talking over one another, with Trump being the dominant culprit




Trump managed to get under Biden's skin on exactly what we had coached yesterday, through his son & Ukraine. What was surprising however, is this was done at least on 3 different occasions & it clearly rattled Biden – who in addition to losing a son years



Trump generally had the same composure, style & greater endurance throughout – in a word, consistency. Biden had a lot more fluctuations.



Saw the usual suspect topics covered: Economy, Jobs, Taxes, Billionaires, Race Issues in America, Climate Crisis, Courts & Judges, Law & Order, Riots & Protests, Election Ballots, Coronavirus (Trump used "Chinese Plague"!) & its handling, Obi Care (The Affordable Care Act [ACA], commonly referred to as Obama Care albeit millions of Americans likely think are different) as well as response on election outcome.



Trump easily dodging the pin of allegedly paying $750 in federal taxes in 2016 & 2017, as well as explicitly asking the far right & white supremacist to stop. [Interestingly enough, they discussed Antifa & Biden should have been asked to do the same – albeit he advocated a number of times that protests should be peaceful & not violent)



Generally speaking both Biden & Trump played to their character, the first following rules & asking a few times for his time to be given back, whilst the later taking as he saw fit.
Some Similarities & Divergences:
Everyone had diagonally striped ties, including the excellent moderator Chris Wallace. Perhaps a safer bet than say Trump stick to red or Biden to blue. What's the psychology here? Hard to say, seems to be a conservative middle ground of sorts..


Both speakers had the American flag pinned on their left chest. Biden also spotted a white pocket square. Trump's suit higher quality, yet refrigerator cut to Biden's slimmer cut.


For the first c. 40-45min, Biden was really on point – focusing on his game, not getting baited by Trump & talking into the camera towards the American people. Clearly he had had his Wheaties for dinner! Trump on the other hand, primarily talked either directly to Biden or the moderator.


At c. 45min in, Trump starts to get under Biden's skin with his son's dealings linked to Ukraine & Russia – this would also happen later towards the end of debate & continued to clearly ruffle Biden's feathers, diluting his segments.


Biden did get the number right +200K not 200m (hear that? Huge sigh of relief from his camp & a damn! from the other)


Biden started strongly, faltered a few times about 2/3 in & finished as well as one can. Trump was pretty even Chen through it all.


Biden still managed to get a number of key segment of both getting his point across of how a Biden Presidency would be different, whilst also diluting Trump's track record. Biden went all-in on the need for green infrastructure.


'Jab of the Night': Trump to Biden… "I've done more in 47 months than you have done in 47 years…"


The "consensus" take is likely to be an equal exchange between the two – with each tribe seeing its own victory – yet if not for Trump getting under Biden's skin, it would likely have skewed slightly in Biden's favor.


With all due respect to his family & by no means advocating that empathy is not a key virtue, because it is & very much lacking in todays world – yet at the end of the day, as POTUS you have 330m Americans & the ability to affect billions globally, you cannot let someone like Trump rattle you, repeatedly, in an area that you knew was going to get attacked. You either have to completely disengage & stick to your script, or you have to go for the jugular – i.e. its not like Trump's stable of children are a church choir.


Next Debate Dates:
Wed 7 Oct: Vice President Debate, Pence vs. Harris


Thu 15 Oct: 2nd Presidential Debate, Trump vs. Biden


Thu 22 Oct: 3rd Presidential Debate, Trump vs. Biden
Markets:
Early days as the debate kicked off Asia morning (0900-1040 SGT / 2100-22-40 ET), yet as S&P futures pretty much sold off as it wrapped up & we are now sitting at the lows of the day at c. -0.70% at 3310. The high of the session was c. 3358, a c. +0.75% move from the previous day.


The USD at least through the DXY is basically the inverse of the S&P futures chart, with the likes of AUDJPY 75.083 -0.30%, AUDUSD 0.7117 -0.18%, USDJPY 105.51 -0.14%, EURUSD 1.1734 -0.09% moving with the S&P.


Again to KVP, this is just noise & he'd be lifting the dip in US EQ futures & fading the dollar strength – note we also had strong beat on China official PMIs 0900 SGT with Mfg. PMI at 51.5a 51.3e 51.0p & Serv. 55.9a 54.7e 55.2p – Again China is outperforming vs RoW.


US 10yr bond futures are back to the highs of the session at 139-23+, -0.03%.


Commodities like oil 40.57 -1.12%, gold 1891 -0.40%, silver 23.88 -1.30%& 298.75 -0.08%copper are at the lows of the session.



Tactically, think today there is greater than 50% probability that we reverse the risk-off bearish sentiment that came through the back of the debate. Lets see how the European & US session trade.
Improvements - Cornering Team Red + Team Blue
Team Trump:

Keeping doing what you are doing, double down on getting down under Biden's skin – clearly Biden has a chink in his amour when it comes to his son (family), Ukraine & Russian dealings, etc. Step up the jabs – go after his slip ups… "Joe is it 20, 200million or 20 thousand… because you can't seem to count… Joe you need a nap, isn't past your bedtime". Also surprised you did not bring up any of the complaints & allegations by women against Biden – yep you have your closet as well, but you are the Teflon Don.


And keep ducking & weaving on any direction questions on taxes, covid-19 response, etc. Play up your tough stance on China, as well as the blame game that you played well earlier this year. Re-Highlight the "witch hunt" how much in American tax payers money was spent on that & for what?


Go full on Trump and occasionally, just yell out to Biden & the moderator "Your fired!". Again, no one's understands as perfect as you, that its all about spin its not about the facts. Walk around the stage like you own it.


Cancel the VP debate at the very last minute, end of the day, Harris is going to go through Pence like an Killer Whale through a baby seal pup. Engage in a stand-off with China on Taiwan – taking media attention to conflict overseas, your highest poll ratings have always been correlated to military conflict abroad (Bush Sr. playbook).



Team Biden:

Double down on the Wheaties, you cannot grapple with Trump – so don't engage, stick to you script. Be even more assertive & don't aske for your time back – take it, you are gunning for the seat of POTUS, you need to have the backbone of +330m Americans, including the +200K that have died along with the suffering that has brought to their families.


Don't be afraid of not outlining how much of a cluster $%@! the administration response has been to the virus compared to other countries, i.e. its not just about the context of 4% of global population with 20% of the deaths (which is powerful context), but also the emotion & visceral delivery of that – "It's a goddam tragedy & disgrace… & you (Trump) should be charged for war crimes + gross negligence"


When interrupted restart your segment with the intent of using the full 2mins, otherwise whatever good points you may have are diluted & cut up into bits. Continue to highlight that it was very evident that administration new about the virus – intelligence reports going back to Jan & Feb that were ignored.



Lastly on economy, again you

brought

it back from death in the Obama | Biden administration, so you can do this again under a Biden | Harris administration – also don't forget you have literally set history with pushing Obama to run, as well as in picking Harris for your running mate… Trump should not be able to run over you on anything to do with the black vote (this was a big miss in the 1

st

debate, make sure to remind 'Merica!).
-
Dragon Must Reads...
We keep hearing about "K", catch the latest Steen's Chronicle: Beware the implications of the K-Shape future (hint more divergence than we have seen so far!)



Why the letter K defines society, economics, politics and markets - plus how this new macro model impact the construction of your portfolio going forward.



John Hardy dropping a roadmap US Election Primer: The Final Sprint to November 3rd



We sort through important dates in this final sprint phase of the absurdly long US presidential election cycle. Historically, we have seen significant shifts in the polling in the final weeks leading up to the election. As well, we consider factors that can change the odds between now and Election Day on November 3rd.



Saxo's US Election Cheat Sheet Which cuts into the three potential pathways into the elections, probabilities around them, as well as short & long-term positions across equities, bonds, commodities & currencies.
-
Start-to-End = Gratitude + Integrity + Vision + Tenacity. Process > Outcome. Sizing > Idea.
This is the way
KVP
Access both platforms from your single Saxo account.
Disclaimer
The Saxo Bank Group entities each provide execution-only service and access to Analysis permitting a person to view and/or use content available on or via the website. This content is not intended to and does not change or expand on the execution-only service. Such access and use are at all times subject to (i) The Terms of Use; (ii) Full Disclaimer; (iii) The Risk Warning; (iv) the Rules of Engagement and (v) Notices applying to Saxo News & Research and/or its content in addition (where relevant) to the terms governing the use of hyperlinks on the website of a member of the Saxo Bank Group by which access to Saxo News & Research is gained. Such content is therefore provided as no more than information. In particular no advice is intended to be provided or to be relied on as provided nor endorsed by any Saxo Bank Group entity; nor is it to be construed as solicitation or an incentive provided to subscribe for or sell or purchase any financial instrument. All trading or investments you make must be pursuant to your own unprompted and informed self-directed decision. As such no Saxo Bank Group entity will have or be liable for any losses that you may sustain as a result of any investment decision made in reliance on information which is available on Saxo News & Research or as a result of the use of the Saxo News & Research. Orders given and trades effected are deemed intended to be given or effected for the account of the customer with the Saxo Bank Group entity operating in the jurisdiction in which the customer resides and/or with whom the customer opened and maintains his/her trading account. Saxo News & Research does not contain (and should not be construed as containing) financial, investment, tax or trading advice or advice of any sort offered, recommended or endorsed by Saxo Bank Group and should not be construed as a record of our trading prices, or as an offer, incentive or solicitation for the subscription, sale or purchase in any financial instrument. To the extent that any content is construed as investment research, you must note and accept that the content was not intended to and has not been prepared in accordance with legal requirements designed to promote the independence of investment research and as such, would be considered as a marketing communication under relevant laws.
Please read our disclaimers:
- Notification on Non-Independent Investment Research (https://www.home.saxo/legal/niird/notification)
- Full disclaimer (https://www.home.saxo/en-gb/legal/disclaimer/saxo-disclaimer)