Macro Monday Week 45: Global Growth Is Still In Free Fall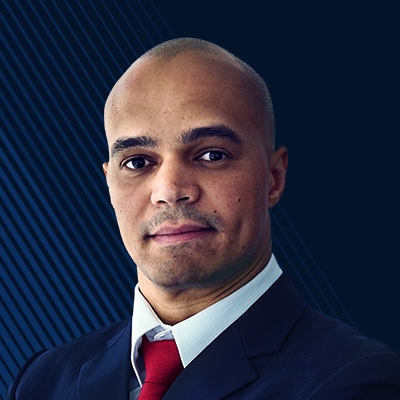 Kay Van-Petersen
Global Macro Strategist, Saxo Bank Group
Summary: The weeks focus will be post Fed and BoC digestion, as well as RBA and BoE on the horizon. ISM Services from the US will be key, as will final PMIs out of EZ. Also look out for Lagarde speaking with the ECB governor's crown - will she set the bell curve for monetary policy in the EZ block. Cuts meanwhile are to be expected out of Thailand and Malaysia.
---
(Note that these are solely the views & opinions of KVP & do not constitute any trade or investment recommendations)
2019-Nov-04

Macro Monday WK 45: Global Economic Growth Is Still In Free Fall
A replay of the call is available HERE

TGIM & Happy Macro Monday everyone, hope everyone had a great wkd & for the Global Rugby watchers out there Congrats to the new Champions South Africa, as well as great effort by England & New Zealand.

We really have only 6 wks left to mid Dec, before folks start switching off their computer screens, putting down their phones & letting their twitter handles cool off (most folks at least, pretty sure Trump will tweet through Dec!)
This wk is still post digestion of the Fed's one & done from last wk, we are now sitting with 13.5% prob of a cut for the Dec 11 meeting. And even going to 16 Dec 2020, that is c. 77%. At the same time, the global growth continues to fall, which would suggest to KVP that at some point Fed will need a few more 'insurance cuts' Also remember 2020 for the Fed is a half-life year, given US 2020 Nov elections. We covered the Fed & BoC decision last wk on our cross-asset brief, this also included links to statement & press conference replays

Speaking of 2020, note how no one is really talking about Biden anymore? Seems to be Warren, Sander or Buddah Buttigieg… - at least in Iowa. Still early days, would expect the likes of Harris, Yang & Booker to drop out… still early days to Jul 2020 nomination

Wishing everyone a great wk ahead.

Namaste
-KVP

**
Summary of Prior Week:
FED:

Pretty much delivered a one & done session. Yet the market not fully buying that
BoC

: Keeps rates unchanged, yet does potentially open up the door for flexibility to a cut – again more about non domestic pressures
CH Econ

: Again misses across both Mfg. & Serv. PMIs from China: 49.3a 49.9e & 52.8a 53.7e. So that's half a year of consecutive contraction in its mfg. PMI
US Econ

: Despite a very strong set of NFPs 128k a 90k e & big revisions to 180k (136k), we saw misses on the MoM AHE 0.2%a 0.3%e & more importantly on the ISM mfg. 48.3a 48.9e 47.8p, marking three back to back months of contraction in manufacturing
EQ

: SPX 3022 +1.2% is just 4 points shy of making new ATHs. Bulls controlled equities across the globe
FI

: Back towards 1.70% lvls on USTs
FX

: -0.61% for DXY, Euro & Yen strengthen on the wk
CMD

: Predominantly up across the complex, with +10.4% NatGas & Coffee +4.6% leading
COT Report: [@Ole_S_Hansen]
Post 4 wks of USD additions, we are now into wk two of lower net USD positioning with a -17% (-28%) drawdown to $12.6bn ($15.2bn)

We continue to AGAIN see big increases in CAD longs from 33K to 44K – its amazing, to KVP at least… that we have just not seen massive CAD strength, now even with CA rates highest in DM

Once again worth noting the market is still short sterling (despite a -38% reduction, up from last wk's -28%) & this does not account for the world's AM being massively UW other UK assets

i.e. post a firm Brexit & clarity on elections, KVP would likely expect a tsunami of capital into the UK assets. Caveats: situation fluid, a Corbyn gov. & negative UK credit impulse (recession)

Worth noting this set of CoT profile (from Tues close last wk) was pre Fed & BoC…

Now into 3 wks of commodity expansion
Week Ahead
Key Focus:
RBA | US ISM Services | EZ PMIs| US Earnings
Central Banks (SGT):
RBA 0.75% e/p (5) BNM 3.00% e/p (5) BoT 1.25% e 1.50% p (6) BoE 0.75% e/p (31)
FOMC Speakers (SGT):
Evans, Williams, Brainard
Other (SGT):
US & CA Daylights Saving Time Shift, Japan Mon Bank holiday, ECB's Lagarde Speaking (believe its first public speech as ECB governor)
Econ Data:
US

: Factory Orders, Final Serv. PMI 51.0e/p, ISM Non-Mfg. 53.5e 52.6p, JOLTS, Crude Oil Inventories, UoM Sentiment

CH

: Caixin Serv. PMI 51.5e 51.3p, TB, CPI 3.2%e 3.0%p, PPI -1.5%e -1.2%p

EZ

: PMIs Mfg. 45.7e/p Serv. 51.8e/p, GER Mfg. 41.9e/p GER Serv. 51.2e/p, EU Economic Forecasts

JP

: Monetary Base, BoJ minutes, Avg. Cash Earnings

UK

: Serv, OMI 49.6e 49.5p, BoE Inflation Report, House Prices, BoE Rate Decision

NZ

: Milk Auction, ANZ cmd prices, Jobs Data

AU

: RBA Rate decision, MI Inflation Gauge, RS, RBA Monetary Policy Statement, TB, Home Loans

CA

: TB, Ivey PMI 49.3e 48.7p, Housing Starts, CA Jobs Data, Building Permits
Chartography & Price Action
Snapshot of US earnings so far, all a revenue growth story +3% & mild earnings recession -1.0% story. Basic Materials plus Oil & Gas sectors continue to under-perform on a sector basis, both on top & bottom line (-8.4%, -34.5% and -28.4%, -31.5%). So far Utilities & Health Care have the best earnings growth at +9.3% & +8.5%

Number of weekly charts from DXY to Gold, Silver, to SPX, Nifty-50, VIX & Hog Futures showing the very clear consistent seasonal effects that Raymond fantastically flagged
From Home.Saxo
Access both platforms from your single Saxo account.
Disclaimer
The Saxo Bank Group entities each provide execution-only service and access to Analysis permitting a person to view and/or use content available on or via the website. This content is not intended to and does not change or expand on the execution-only service. Such access and use are at all times subject to (i) The Terms of Use; (ii) Full Disclaimer; (iii) The Risk Warning; (iv) the Rules of Engagement and (v) Notices applying to Saxo News & Research and/or its content in addition (where relevant) to the terms governing the use of hyperlinks on the website of a member of the Saxo Bank Group by which access to Saxo News & Research is gained. Such content is therefore provided as no more than information. In particular no advice is intended to be provided or to be relied on as provided nor endorsed by any Saxo Bank Group entity; nor is it to be construed as solicitation or an incentive provided to subscribe for or sell or purchase any financial instrument. All trading or investments you make must be pursuant to your own unprompted and informed self-directed decision. As such no Saxo Bank Group entity will have or be liable for any losses that you may sustain as a result of any investment decision made in reliance on information which is available on Saxo News & Research or as a result of the use of the Saxo News & Research. Orders given and trades effected are deemed intended to be given or effected for the account of the customer with the Saxo Bank Group entity operating in the jurisdiction in which the customer resides and/or with whom the customer opened and maintains his/her trading account. Saxo News & Research does not contain (and should not be construed as containing) financial, investment, tax or trading advice or advice of any sort offered, recommended or endorsed by Saxo Bank Group and should not be construed as a record of our trading prices, or as an offer, incentive or solicitation for the subscription, sale or purchase in any financial instrument. To the extent that any content is construed as investment research, you must note and accept that the content was not intended to and has not been prepared in accordance with legal requirements designed to promote the independence of investment research and as such, would be considered as a marketing communication under relevant laws.
Please read our disclaimers:
- Notification on Non-Independent Investment Research (https://www.home.saxo/legal/niird/notification)
- Full disclaimer (https://www.home.saxo/en-gb/legal/disclaimer/saxo-disclaimer)