Macro Dragon: Top of Mind, Anthems & Flag Waving...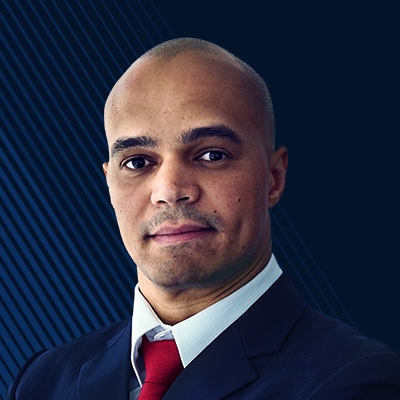 Kay Van-Petersen
Global Macro Strategist, Saxo Bank Group
Summary: Macro Dragon = Cross-Asset Daily Views that could cover anything from tactical positioning, to long-term thematic investments, key events & inflection points in the markets, all with the objective of consistent wealth creation overtime.

Today we cover whats top of mind in the Macro Dragon, as well as time travel to the Future which is already here. Lastly today - due to Congress infighting - & this wk is super key for risk assets, with a lot of implications that did not exist just a wk ago.
---
(These are solely the views & opinions of KVP, & do not constitute any trade or investment recommendations. By the time you synthesize this, things may have changed.)

2020-Mar-25
Macro Dragon: Top of Mind, Anthems & Flag Waving...
Folks as a pin going forward during this turbulent times, let us please remember:
The Covid-19 crisis with all its challenges, stress, chaos & opportunities will also eventually pass. What defines humanity & ourselves as individuals is how we both individually & collectively act under adversity. Think of how you want to look back over this period, doing your part to keep your family healthy, society healthy & functioning. Keeping a cool head, when others are losing theirs, maintaining an objective list of positive aspects & negative aspects of the policy responses & economic shock the world is/could go through. And lastly gratitude, sympathy & empathy for one another. Asia got/is getting through this & RoW.
The one big positive from all this, is it reminds us we are all One & we are not at the top of the food chain. Covid-19 does not care if you are rich, poor, what your ethnicity & skin color are, what passport/s you hold, nor what you age or profession is. Our greatest achievements are almost always those that we collectively do with others & sometimes as in this case, as a species. Lastly keep your mind open to growth & opportunities.
Top of Mind…
Super short MD today, KVP wants tot take time to flag some of the phenomenal works that fall into the essential reading in this environment. Again don't forget the regime we are in, a bear market & the mini regimes that we get within that. We got a massive & solid bull market wave yest, with S&P cash up c. +10% (single stock names clocked +10% to +30% moves, i.e. names that have been crushed before thing energy, transportation, luxury, tourism, travel... so Lyft +20%, Halliburton +27%, Noble Energy +30%, Norwegian Cruise lines +42%), commodities flew up including oil & precious metals… and it lasted from Asia all the way through Europe & the US. All this post the digestion of the Fed's moves on Mon & believe it or not, still no vote on the Fiscal Stimulus bill from congress (Again, a good portion of Congress still does not fully digest this economic meteorite that is Covid-19).
Corona Bonds & Helicopter money, Dembik's excellent Coronavirus Economics: The case for coronabonds & one of KVP's absolute favs. A G7 Policy Tracker that Dembik keeps updated with the latest policy measures to combat the Covid-19 crisis. These are all key super positive, historic & structural initiatives that are going to be key in regards to how the economy & more importantly those who lose jobs take the hit.
Also if you are not catching our hands down one of the best markets podcast out there when Europe starts, please check it out here on apple podcasts or here on spotify. Its quality & a lot of love, blood, sweat & tears go into it – it can also be helpful to gauge the changing tone of the speakers on.
And yes, yes… thx for the the great Feedback on the Macro Dragon we need a podcast format for Asia – It's been something KVP has been pushing for since last year, will revisit to see what the squad can wrestle up here.
Lastly on markets, think we are starting to get some structural "as close to the lows as one can call" in things like US bonds & credit (up to investment grate) which the Fed/Treasury has backstopped. Feels like we are in an equity led risk-on pocket, yet already from here & every +3-5% up on the S&P KVP would be building a basket of puts (ideally the Russell, but hey S&P works as well). Would be great if we could get to +15% – 20% run, past that, & it starts to get a bit toppy. Conversely, a basket of USD calls also resonate… KVP expects that next week to early leg of Apr, that the Covid-19 numbers are really going to hit the US, UK, & AU (let alone EM & FM) - & then it will be very clear what countries took the right amount of preventive measures.
Structural tailwinds out of all this (not sure how they will fair in near-term if we get more liquidation drives, i.e. price > value), will be US Bonds & credit – parts of the latter are now quasi-sovereigns. For context as of last Fri US HY was 10% & EZ HY was 3-4% - the delta? ECB has been buying bonds for years. Still have to wait to see if Fed/Treasury extends in to HY.
Gold & Silver (precious metals), whether its correct or not – are going to get the debasement diversification argument, i.e. more debt in the system (& more is coming as we talked about here in our Positive & Negative potential pathways) & government balance sheets taking epic leaps. KVP would expect Gold to take out the 1703 highs sooner rather than later, just bear in mind during the GFC… last 6m of 2008, gold was down (doing c. -20% in Oct) – why? Just liquidation… price over value… so just an element of positioning to keep in mind & of course that's what long dated OTM call options are for... in this case your maturity is my maturity (there is a lot of people that will not be able to participate in gold until the dust has settled)
Lastly (again) we are going to be doing a global call next week, Apr 2 Thu 09:00 CET / 16:00 SGT/HKT for our clients outside of Asia & Apr 3 Fri 10:00 SGT/HKT to get our thoughts on the Covid-19 Storm & Global recession. For those in the Asia office, KVP will also look to host an internal call on Apr 1 Wed next wk for those that are keen.
-
We could continue to be in a gang buster period of volatility both to the up & down side until at least mid-Apr to back-end of May. Some, time decay is needed in the system, both from a Covid-19 spread (past peak velocity upwards), even bigger & even better government / fiscal / monetary policy response, to overall heads of governments giving this the 2nd & 3rd order consequences thinking that it needs. This will also pass. Keep you minds & hearts open.
Good luck to everyone out there, be nimble & position accordingly.


Namaste,

KVP
Access both platforms from your single Saxo account.
Disclaimer
The Saxo Bank Group entities each provide execution-only service and access to Analysis permitting a person to view and/or use content available on or via the website. This content is not intended to and does not change or expand on the execution-only service. Such access and use are at all times subject to (i) The Terms of Use; (ii) Full Disclaimer; (iii) The Risk Warning; (iv) the Rules of Engagement and (v) Notices applying to Saxo News & Research and/or its content in addition (where relevant) to the terms governing the use of hyperlinks on the website of a member of the Saxo Bank Group by which access to Saxo News & Research is gained. Such content is therefore provided as no more than information. In particular no advice is intended to be provided or to be relied on as provided nor endorsed by any Saxo Bank Group entity; nor is it to be construed as solicitation or an incentive provided to subscribe for or sell or purchase any financial instrument. All trading or investments you make must be pursuant to your own unprompted and informed self-directed decision. As such no Saxo Bank Group entity will have or be liable for any losses that you may sustain as a result of any investment decision made in reliance on information which is available on Saxo News & Research or as a result of the use of the Saxo News & Research. Orders given and trades effected are deemed intended to be given or effected for the account of the customer with the Saxo Bank Group entity operating in the jurisdiction in which the customer resides and/or with whom the customer opened and maintains his/her trading account. Saxo News & Research does not contain (and should not be construed as containing) financial, investment, tax or trading advice or advice of any sort offered, recommended or endorsed by Saxo Bank Group and should not be construed as a record of our trading prices, or as an offer, incentive or solicitation for the subscription, sale or purchase in any financial instrument. To the extent that any content is construed as investment research, you must note and accept that the content was not intended to and has not been prepared in accordance with legal requirements designed to promote the independence of investment research and as such, would be considered as a marketing communication under relevant laws.
Please read our disclaimers:
- Notification on Non-Independent Investment Research (https://www.home.saxo/legal/niird/notification)
- Full disclaimer (https://www.home.saxo/en-gb/legal/disclaimer/saxo-disclaimer)