Macro Dragon: Speechless...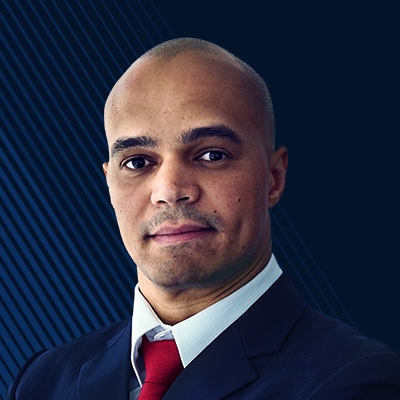 Kay Van-Petersen
Global Macro Strategist, Saxo Bank Group
Summary: Macro Dragon comments on the continuing blazing equities... S&P +3% in just three days - this market seems unstoppable, with the technicals, momentum & economic data overnight playing well for the bulls. We also check in on the latest figures around coronavirus, as well as "speculated leak" that is making the rounds in Asia with no effect on the current very bullish sentiment.
---
(These are solely the views & opinions of KVP, & do not constitute any trade or investment recommendations. By the time you synthesize this, things may have changed.)
2020-Feb-06
Macro Dragon: Speechless...
Overnight Risk-On & Thoughts…
The risk-on party in equities continue & we saw UST yields pop back up over 1.65%. Combination of bullish momentum & euphoria, pretty good prints on service PMIs as well as even news that there could eventually be a cure for the virus (mkt completely ignored/ignores the fact that its not going to happen tmr & its not for people currently with the virus)

As a macro|cross-asset strategist (among other things) it may strike you as odd that KVP's default status is no view. This is from the context of waiting for higher probability opportunities to emerge from the tactical/near-term side, whilst having very few strategic views at any one time.

The price action, is the price action – if you are a bull, not only is momentum playing ball, but so is the economic data, news headlines & sentiment. If you are a bear – especially if you have been short Tesla up until the day before yest when it fell -17% post 10 straight wks of rising +124% – its time to regroup, sit on the sidelines & wait for higher probability pathways.

If you are agile enough to play both sides (as you should be), then the bullish side of the portfolio is having a field day. There is now a chance that FOMO will start to play a role… so trailing stops are the name of the game when it's unclear how much higher we can go & what it's going to take to turn us around.

Tactically, for now the Macro Dragon waits… paying attention to things like why was gold +0.20% yest, when yields & risk assets spike up – that's odd. USDCNH back at 6.977 potentially confirming what we are seeing on CH equities… hmmm… interesting. Copper back to that critical 260ish lvls… hmmm…
-
2019-nCoV Update Thu Asia Mrn 6 Feb…
Quick update & thoughts on the Virus since Wed check in:
As of this Thu Asia morning, the "official figures" are at c. 28,276 (24,553 +15% DoD) confirmed cases, +565 deaths & c. +1,150 recovered. KVP reckons closer

conservative

number of infected now is likely +50,000 to 100,000 on the mainland… & before it is all over we are likely going to be well in the 6 figures… if we are already there.
Interestingly enough there was a "leak" from a Tencent site that has been updating on the official numbers, yet somehow for a brief period showed other numbers – usually these things get scrubbed pretty quickly on the mainland. Which leaves one wondering is this planting the seeds of just how bad things potentially are on the ground or just a coding error? Is this just fake news meant to drive panic? Report apparently was in the Caijing (independent magazine) then quickly censored. One thing to note the infected cases & suspected numbers here sound a lot more in line with a virus that was really on formally noticed in early Dec 2019 & given China's huge population. So the event was supposed to take place close to midnight 2 Feb, and the "real numbers" flashed as 154,023 confirmed cases then back to the "official numbers" of 14,446 the next day.

Think the only key takeaway is what we have flagged on Macro Dragon from wk one of following the Virus – the data in China, unfortunately is not likely to matter for markets, especially for the US. It's really going to be about the data abroad, as that will be construed as cleaner, more reliable & with less vested interests.

So o/n we got our 2nd confirmed death outside of China on from the Virus – this was an individual in HK. Meanwhile we have had a massive jump in confirmed cases linked to Japan which now has 45 (+23) clear outlier. +4 in SG to 28. +7 in SK to 23. +4 in HK to 21. +1 in AU to 14, GER still at 12, US at 12, TW still at 11, Macau still at 10 & Vietnam entering our min. 10 threshold.
-
Have a fantastic wk ahead everyone, good luck on the month start, stay healthy as well as keep your mind open to profitable & abundant opportunities. Life happens for us, not to us.
Namaste,

-KVP
-
Some Anchor Pieces from #SaxoStrats:
Access both platforms from your single Saxo account.
Disclaimer
The Saxo Bank Group entities each provide execution-only service and access to Analysis permitting a person to view and/or use content available on or via the website. This content is not intended to and does not change or expand on the execution-only service. Such access and use are at all times subject to (i) The Terms of Use; (ii) Full Disclaimer; (iii) The Risk Warning; (iv) the Rules of Engagement and (v) Notices applying to Saxo News & Research and/or its content in addition (where relevant) to the terms governing the use of hyperlinks on the website of a member of the Saxo Bank Group by which access to Saxo News & Research is gained. Such content is therefore provided as no more than information. In particular no advice is intended to be provided or to be relied on as provided nor endorsed by any Saxo Bank Group entity; nor is it to be construed as solicitation or an incentive provided to subscribe for or sell or purchase any financial instrument. All trading or investments you make must be pursuant to your own unprompted and informed self-directed decision. As such no Saxo Bank Group entity will have or be liable for any losses that you may sustain as a result of any investment decision made in reliance on information which is available on Saxo News & Research or as a result of the use of the Saxo News & Research. Orders given and trades effected are deemed intended to be given or effected for the account of the customer with the Saxo Bank Group entity operating in the jurisdiction in which the customer resides and/or with whom the customer opened and maintains his/her trading account. Saxo News & Research does not contain (and should not be construed as containing) financial, investment, tax or trading advice or advice of any sort offered, recommended or endorsed by Saxo Bank Group and should not be construed as a record of our trading prices, or as an offer, incentive or solicitation for the subscription, sale or purchase in any financial instrument. To the extent that any content is construed as investment research, you must note and accept that the content was not intended to and has not been prepared in accordance with legal requirements designed to promote the independence of investment research and as such, would be considered as a marketing communication under relevant laws.
Please read our disclaimers:
- Notification on Non-Independent Investment Research (https://www.home.saxo/legal/niird/notification)
- Full disclaimer (https://www.home.saxo/en-gb/legal/disclaimer/saxo-disclaimer)