FX Breakout Monitor: NOK break extends, spotlight on USDJPY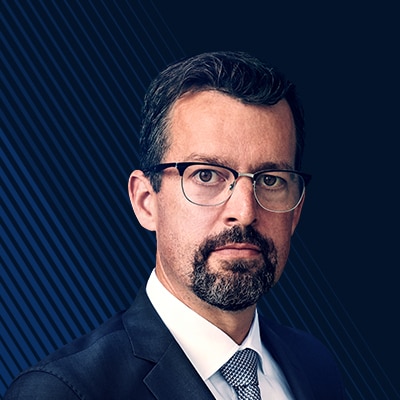 John Hardy
Head of FX Strategy, Saxo Bank Group
Summary: EURNOK, USDJPY and EURCAD in focus.
---
For a PDF copy of this edition, click here.
EURNOK and USDNOK extended sharply higher after their recent range breaks while USDJPY has tried to crop up on our breakout radar ahead of tomorrow's Federal Open Market Committee meeting and amidst weak risk sentiment that has boosted the yen.
The US dollar situation remains dicey until we get a signal on the other side of the FOMC meeting tomorrow evening, but USDJPY was trying to make a move ahead of that event nonetheless while EURJPY has likewise dipped to interesting levels at times today. These breaks are likely to register a more compelling breakout signal only if the market decides that whatever the Fed is bringing to the table tomorrow will keep US yields lower but nonetheless is not positive for risk appetite (risk sentiment and bond yields are the two key drivers for JPY as long as Bank of Japan expectations are nil).
Elsewhere, we saw a strong extension in the NOK sell-off today after yesterday's big break higher in EURNOK and recent break higher in USDNOK, both covered recently. The NOK move was apparently triggered this week by the cessation of Norges Bank purchases of NOK, which ended Friday and won't pick up until the new calendar year rolls into view. The end of 2017 saw a similar aggravated spike lower in NOK that ended just before the holidays, so unless we are on the verge of another ugly extension lower in risk sentiment and the oil price, further NOK weakness could peter out quickly.
Today's FX Breakout monitor
Page 1
: The USDJPY break attempt here is interesting if that pairs closes weakly today, but do of course note that the FOMC meeting is such a critical risk for this pair that we are unwilling to find a signal compelling until the other side of that particularly event risk (with the further risk that it will have moved significantly before the next signal – alas that is the nature of event risks).
Page 2: AUDJPY is a repeat today, but not much has happened there – that pair's fate is likely to track the direction in risk appetite and is complicated by the CNY's lack of volatility, which is providing considerable gravity for much of Asian FX, especially those countries that export into China. EURNOK and USDNOK continue to extend NOK weakness, as does NOKSEK (not highlighted because it is not a new development, this being the fourth time the pair is looking at a new 19-day and 49-day low close in the last eight days). We look at the EURCAD situation below as well.
Chart: USDJPY

The breakout level for today's close is 112.67, but as we note above, the FOMC event risk is too important here to start trading a small break on today's close. As well, note the other technically interesting levels like the actual recent range low around 112.25 and the important Ichimoku cloud level that has also been challenged frequently of late. Surely the pair makes a technical statement either way ahead before the Friday close.
Chart: EURNOK

EURNOK has run away to the upside, no doubt in part due to weak liquidity and lack of Norges Bank bid. Unless we are about to see a considerable aggravation of global liquidity risks or weak risk sentiment, the bulk of the move lower in NOK may already be behind us and we may see the pair reversing quickly in the New Year.
Chart: EURCAD

This is a technically compelling break if the CAD weakness holds on the other side of the FOMC meeting tomorrow evening. Note the range levels and the 200-day moving average. Note also that EURCAD and EURUSD have an r-squared (indicator of correlation) of almost 0.25 over the last 100 trading days, so a further rally and success of this breakout may require a weak USD after the FOMC.
FX Breakout Monitor overview explanations

The following is a left-to-right, column-by column-explanation of the FX Breakout Monitor table:

Trend: a measure of whether the currency pair is trending up, down or sideways based on an algorithm that looks for persistent directional price action. A currency can register a breakout before it looks like it is trending.

ATR: Average True Range or the average daily trading range. This calculation uses a 50-day exponential moving average. The shading indicates whether, relative to the prior 1,000 trading days, the current ATR is exceptionally large (deep orange), somewhat elevated (lighter orange, normal (no shading), quiet (light blue) or exceptionally quiet (deeper blue).

UP and DOWN Break Levels: These columns show how close, in ATR terms the current price is from breaking the highest and lowest prior 19- and 49-day daily closing levels, with the "breakout level" indicating the actual level of that highest or lowest close. If a breakout is getting close in ATR terms, it is highlighted in yellow or bright yellow (very close). If the current price is trading above or below the breakout levels, in other words, has just broken out, an "X" is shown to indicate this rather than an actual ATR reading.

NEW Breakouts: These are indications of whether, at the time of the snapshot of the market, the currency pair is trading above or below the breakout level. NOTE: it is key that the intention here is to highlight NEW or initiail breakouts, as a pair that has been trending consistently and has set multiple (more than two) new highs/lows will not be highlighted. This is done to avoid too much noise on the chart and focus on new information.

Number of breakouts for prior 8 days: This is merely a counter to indicate the number of days in which the pair has posted a new daily 19-day or 49-day high or low close. It will flag currency pairs that have been trending strongly recently but aren't actively breaking out at the time of the snapshot of the model and/or aren't highlighted in the NEW Breakouts part of the table

Recent New 19-day Signals: this gives the reader a chance to see if any recent 19-day breakout signals were registered over the prior three days for perspective on recent developments. The prior day's signals particularly interesting if waiting for daily closes before deciding whether to trade a breakout on the following day. If there have been more than three prior signals over the past eight days, no signal is shown in order to reduce the "noise" on the overview (though all signals are tallied in the "number of breakouts…" column to the left).
Access both platforms from your single Saxo account.
Disclaimer
The Saxo Bank Group entities each provide execution-only service and access to Analysis permitting a person to view and/or use content available on or via the website. This content is not intended to and does not change or expand on the execution-only service. Such access and use are at all times subject to (i) The Terms of Use; (ii) Full Disclaimer; (iii) The Risk Warning; (iv) the Rules of Engagement and (v) Notices applying to Saxo News & Research and/or its content in addition (where relevant) to the terms governing the use of hyperlinks on the website of a member of the Saxo Bank Group by which access to Saxo News & Research is gained. Such content is therefore provided as no more than information. In particular no advice is intended to be provided or to be relied on as provided nor endorsed by any Saxo Bank Group entity; nor is it to be construed as solicitation or an incentive provided to subscribe for or sell or purchase any financial instrument. All trading or investments you make must be pursuant to your own unprompted and informed self-directed decision. As such no Saxo Bank Group entity will have or be liable for any losses that you may sustain as a result of any investment decision made in reliance on information which is available on Saxo News & Research or as a result of the use of the Saxo News & Research. Orders given and trades effected are deemed intended to be given or effected for the account of the customer with the Saxo Bank Group entity operating in the jurisdiction in which the customer resides and/or with whom the customer opened and maintains his/her trading account. Saxo News & Research does not contain (and should not be construed as containing) financial, investment, tax or trading advice or advice of any sort offered, recommended or endorsed by Saxo Bank Group and should not be construed as a record of our trading prices, or as an offer, incentive or solicitation for the subscription, sale or purchase in any financial instrument. To the extent that any content is construed as investment research, you must note and accept that the content was not intended to and has not been prepared in accordance with legal requirements designed to promote the independence of investment research and as such, would be considered as a marketing communication under relevant laws.
Please read our disclaimers:
- Notification on Non-Independent Investment Research (https://www.home.saxo/legal/niird/notification)
- Full disclaimer (https://www.home.saxo/en-gb/legal/disclaimer/saxo-disclaimer)