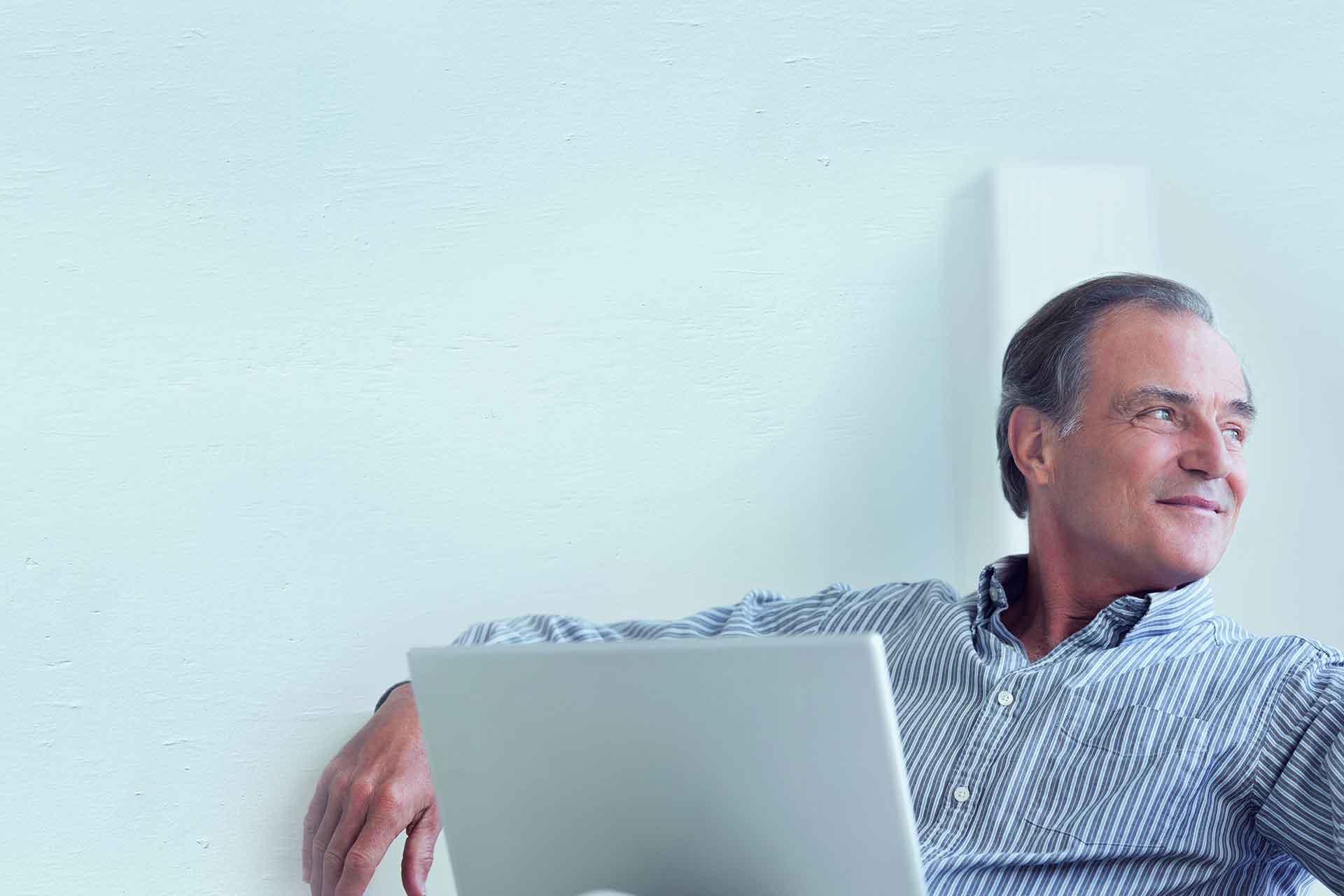 Saxo Morningstar Moat EUR Q3 2022 commentary
| | |
| --- | --- |
| Instruments traded | Stocks |
| Asset classes | Global equities (excluding emerging markets) |
| Investment style | High quality stocks that are priced at a discount to fair value |
| Dividend yield | 2.42% |
| Quarterly return | -1.71% (net of fees) |
| Annualised volatility (since inception) | 23% |
Market overview
At a glance
For the third quarter in a row, stocks and bonds have fallen.
Central banks remain serious about bringing down inflation, causing investor sentiment to deteriorate.
Fears of a global recession continue, with the USD reaching new highs.
On a positive note, valuations of stocks and bonds continue to improve, sowing the seeds for future returns.
Important perspective
Stocks have now fallen for three quarters in a row, while bonds have equally headed south. Nine of the 10 major equity sectors also fell in the third quarter of 2022, highlighting the non-discriminatory nature of the sell-off. Exuberance has given way to pessimism, driven by weakening corporate profits, concerns about slowing consumer demand, liquidity tightening and the potential for recession as the central banks redoubled their commitment to bring inflation down.

Inflation has remained stubbornly high, with core inflation becoming a contributing driver. The ongoing war in Ukraine has also continued to wreak havoc on global supply chains and energy supplies. China, which represents close to 19 per cent of global gross domestic product, is struggling with a sharp economic slowdown. Earnings warnings from high-profile global companies, such as FedEx among others, have spooked investors. Even the defensive sectors have sold off, including healthcare and consumer staples. One key issue is that the market is anticipating a decline in corporate earnings on the horizon—the magnitude and duration of which are hard to know in advance.

Turning to fixed income, both government and corporate bonds have felt the pain, with broad-based losses across the risk spectrum. The most aggressive moves continue to come from long-duration bonds, which carry a higher sensitivity to interest rate changes. The silver lining is that the yields on most fixed-income assets are much higher.

The USD has had a remarkable run, reaching new highs against almost every other major currency, while some notable deterioration occurred in Europe—especially the GBP. This flight to safety toward the USD can exacerbate issues for global companies as well as emerging markets that borrow in that currency.
Portfolio performance (net of fees)
| | |
| --- | --- |
| July | 6.8% |
| August | -1.7% |
| September | -6.3% |
| Since inception (July 2016) | 87% |
Top 10 portfolio holdings (as of 30/09/2022)
| | |
| --- | --- |
| Name | Weight (%) |
| Biogen Inc | 5.32 |
| Equitrans Midstream Corp | 4.45 |
| Uber Technologies Inc | 4.29 |
| Imperial Brands PLC | 4.15 |
| Compass Minerals International Inc | 4.12 |
| Ionis Pharmaceuticals Inc | 4.08 |
| Hongkong Land Holdings Ltd | 3.96 |
| Just Eat Takeaway.com NV | 3.81 |
| Boston Beer Co Inc Class A | 3.59 |
| VMware Inc Class A | 3.48 |
Top performers:
Biogen Inc Biogen and Idec merged in 2003, combining forces to market Biogen's multiple sclerosis drug Avonex and Idec's cancer drug Rituxan. Biogen has several drug candidates in phase 3 trials in neurology and neurodegenerative diseases and has launched Spinraza with partner Ionis. Aduhelm was approved as the firm's first Alzheimer's disease therapy in June 2021.

Biogen fair value estimate was expected to raise USD 305 to USD 330 following lecanemab's strong phase 3 data in Alzheimer's disease, incorporating a 90 percent probability of roughly USD 5 billion in 2031 sales for lecanemab (profits split equally with partner Eisai). Given the strength of the data, lecanemab could be one of three new Alzheimer's drugs to potentially reach the market over the next couple of years. It is possible that there is room for the global market for novel Alzheimer's treatments to exceed USD 15 billion by 2031, assuming roughly 10 percent of diagnosed patients in major markets receive treatment, with a US price tag of around USD 30,000 annually. This pricing is roughly in line with Biogen's lowered price tag for Aduhelm, which had a much weaker data set to support its accelerated approval (based on plaque lowering).


Uber Technologies Inc Uber Technologies is a technology provider that matches riders with drivers, hungry people with restaurants and food delivery service providers, and shippers with carriers. Uber Technologies is headquartered in San Francisco and operates in over 63 countries with over 110 million users that order rides or foods at least once a month. Approximately 76 percent of its gross revenue comes from ride-sharing and 22 percent from food delivery.

For the second quarter in a row, all business segments generated positive adjusted EBITDA. The firm also generated free cash flow for the first time, which management expects will continue. There is a possibility that Uber will hit GAAP profitability in 2024 as the network effect drives operating leverage. User frequency and monetisation continued to improve during the quarter. Monthly active platform consumers (MAPC) increased 21 percent from last year to 122 million, while total trips increased 24 percent year over year, resulting in 3 percent higher trips per MAPC (15.3 trips).


Equitrans Midstream Corp Equitrans acquired EQM Midstream in mid-2020, consolidating the Midstream family. Equitrans now own EQM assets directly versus just unit ownership. EQM Midstream provides gathering, transmission and water services to primarily Appalachian producers in Pennsylvania, West Virginia and Ohio.

Equitrans continues to see the same budget (USD 6.6 billion) and in-service date in the second half of 2023. Equitrans' guidance is underpinned by resolving the remaining permitting issues by the end of 2022 with construction on the remaining portions starting in 2023 as the weather warms up. The recently announced proposed energy permitting provisions (separate legislation from the Inflation Reduction Act of 2022) contains direct benefits for the Mountain Valley Pipeline (MVP), thanks to Sen. Manchin's support, given the pipeline's presence in West Virginia.


Ionis Pharmaceuticals Inc Ionis Pharmaceuticals is the leading developer of antisense technology to discover and develop novel drugs. Its broad clinical and preclinical pipeline targets a wide variety of diseases, with an emphasis on cardiovascular, metabolic, neurological and rare diseases. Ionis and partner Biogen brought Spinraza to market in 2016 as a treatment for a rare neuromuscular disorder, spinal muscular atrophy.

Ionis has built a massive pipeline of promising new drugs that are rapidly moving toward the market. Ionis' therapies alter production of a given protein in the body, typically reducing production of a toxic, mutant version. Therefore, Ionis can tackle diseases that are difficult to treat effectively with other methods. Ionis has a broad pipeline and strong collaboration partners to help usher to market drugs for large indications, requiring large clinical trials and sales forces.


Compass Minerals International Inc Compass Minerals currently produces two primary products: salt and speciality potash fertiliser. The company's main assets include rock salt mines in Ontario, Louisiana and the UK, and a salt brine operation at the Great Salt Lake in Utah. Compass' salt products are used for deicing, and also by industrial and consumer end markets. The firm also sells sulphate of potash, which is used by growers of high-value crops that are sensitive to standard potash.

The company has plans to issue and sell over 6.8 million shares to Koch Industries for USD 252 million, which represents an average price of USD 36.87 per share. We point to improved financial results in fiscal 2023 as a result of the double-digit deicing salt price increase that should be a catalyst for shares.
Worst performers:
RingCentral Inc Class A RingCentral is a unified communications as a service, or UCaaS, provider. The company's platform enables cloud-based integrated omnichannel communications, including voice, messaging, SMS, video meetings, conferencing and contact centre software solutions, among others. The software allows businesses to communicate and collaborate all on one platform across various device-types.

Tencent Holdings Ltd ADR Tencent is the world's largest video game vendor and owns the world's top-grossing mobile game—Honor of Kings. Tencent also runs China's largest social media super app—WeChat. The app is now part of the fabric of life for Chinese people who use it to chat, shop, watch videos, play games, order food and taxis, and more. Tencent is also among the world's largest venture capital and investment corporations. The firm is now one of the largest shareholders in leading tech companies including Meituan, JD, DiDi, Snap, PDD, Kuaishou and Epic Games.

The National Press and Publication Administration, or NPPA, issued 73 new game licences on September 13, marking the highest number of monthly approvals since its resumption in April. We are encouraged by the fact that all the Chinese gaming companies under our coverage (Tencent, NetEase and CMGE) received one new licence this month. We keep our fair value estimates and earnings forecasts unchanged, as we were already expecting the approval of new licences to return this year, but sequential increases in monthly approval numbers should help improve investor sentiment.

Leonardo SpA Az nom Post raggruppamento Leonardo is one of the largest European defence firms, with 30 per cent of its shares owned by the Italian government. The group's divisions include helicopters, defence, electronics, security systems and aeronautics. The helicopter division serves both military and civil markets through AgustaWestland. The aeronautics division cooperates in international programmes such as Eurofighter Typhoon, F-35 and the new Tempest, and supplies aerostructures to large commercial aircraft programmes.

Leonardo reported first-half results in line with expectations. Order intake increased by 9.4 percent year on year to EUR 7.3 billion, driven by all divisions. Sales and EBITA growth of 3.6 percent and 11.8 percent, respectively, was characterised by the ramp-up of activity in helicopters and defence electronics and security, offset by continued weakness in the group's aerostructures business. Share prices increased in line with defence peers since the outbreak of the war in Ukraine, on the back of expectations that defence spending will increase globally. In future, profitability should be further supported by optimisation of industrial processes. The company has streamlined the business and the outlook is purely driven by a recovery in wide-body build rates, which are expected to pick up later this year and beyond.

Alibaba Group Holding Ltd ADR Alibaba is the world's largest online and mobile commerce company as measured by gross merchandise volume (CNY 7.5 trillion for the fiscal year ended March 2021). It operates China's online marketplaces, including Taobao (consumer-to-consumer) and Tmall (business-to-consumer). Alibaba's China commerce retail division accounted for 63 percent of revenue in the September 2021 quarter.

However, the year-over-year decline in the customer management revenue and gross merchandise volume in Taobao and Tmall amid weak consumer sentiment and competition is a reason for concern for investors about Alibaba's resilience.

Credit Suisse Group AG ADR Established in 1856, Credit Suisse Group is a global financial services firm based in Zurich, Switzerland. The firm operates as an integrated bank through two global divisions: private banking and wealth management, and investment banking. Credit Suisse's client base includes ultra-high-net-worth individuals, large- and mid-sized companies, entrepreneurs, institutional clients, hedge funds, and affluent clients in Switzerland and around the world. Credit Suisse caters to industries including materials and resources, information technology, education, healthcare, energy, retail, commercial services and financial services.

Outlook
With so few places to hide, it's understandable that investors are feeling very nervous. However, for those still investing, the outlook is improving as lower prices imply higher returns. Valuations, on almost every measure, continue to improve. In such environments, it's helpful to think about investing as a little like farming; there are times when we are harvesting previous gains and times when we are sowing the seeds for future returns. As prices fall, we're moving into sowing season.

It remains important to not be assumptive of where the market, or the economy, goes from here. As it stands, equity prices are in a similar place to where they were in the last quarter of 2020, so investors are likely to be further along in their journey toward their financial goals than they expected to be when they started.

However, for valuation-driven investors (who aim to buy assets at discounts to what they're worth), periods like this can result in tremendous opportunities. The uncertainty that dominates the headlines today can lead investors to cut and run, leaving upsides to those willing to invest and stay the course for the long run.