UPDATE: Structural long USDTRY (trust Erdogan to be Erdogan)
Strategic Trade / Buy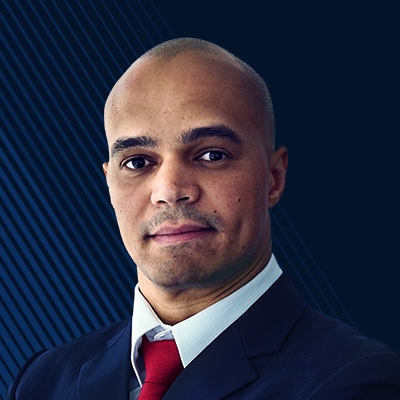 Kay Van-Petersen
Global Macro Strategist
Instrument: USDTRY
Price Target: 50% at 5.00 and 50% at 5.24
Market Price: 4.574

Background:
Update (August 2, 2018): First price target hit overnight.

We've been long USDTRY from 4.574, based on the "trust Erdogan to be Erdogan" thesis. As a reminder, Erdogan called for snap elections, ran with a mandate of single digit inflation and lower interest rates (yes, the Turkish David Blaine), and... won!

Since then, he has been consolidating his power further and installing his cronies, including his son-in-law as head of Treasury and Economics. Last week saw the first rate decision by the Turkish central bank after the election, the markets was expecting a 100 basis point hike to 18.75%, but the bank did not hike.

The US has now additionally imposed sanctions on two Turkish officials (the ministers of justice and the interior) due to the detention of an American pastor.

Trade details

• We hit our first profit target of $5.00, banking c. +1.15% in total returns to the Macro Monday Book
• We put in a stop level that is in the money at 4.8467, which marks the low in USDTRY this week.
• If I was looking for a more prudent stop to weather volatility then I could either choose the entry price of 4.574 or 4.7060, which is about a 3.5 standard deviation move (based on 10-day vol of 1.64%).
• The next target level is $5.24, but we would be open to potentially close out the trade in the $5.10-5.24 range.

Key risks remain:

• Turkish CPI due out tomorrow with the market expecting 16.30% (prior 15.39%).
• Erdogan waking up to the need for higher rates and an independent central bank.
• USD near-term liquidation and a tactical strong EM FX bounce.
• Less hawkish Fed and/or Trump attacking the strong USD
• The magnitude of the depreciation so far – minus 24% year-to-date on spot, minus 17% ytd on total return – could see the need for a tactical bounce in the lira.
• Lower trade war tensions.

At the end of the day, President Erdogan won an election where he campaigned on single-digit inflation, based on lowering interest rates. There is a high probability that he ends up meddling in the independence of the Turkish central bank. At the same time, the country is reeling from running hot on government influenced stimulus (part of the re-election campaign) which may not be curbed post the elections.
Parameters:
Entry: 4.574
Stop:     
Target: 5.00 and 5.24
Time Horizon: Strategic

Management And Risk Description:
Position is circa 0.25x capital, so for the Macro Monday book that is circa $2.5m

Key risk is obviously broader-based USD liquidation, Erdogan doing better than expected and lower US rates.

Trading Plan

Targeting 50% at 5.00 and 50% at 5.24. Could potentially be looking to add to the lira short if we pull back to 4.50 levels.
You can access both of our platforms from a single Saxo account.