UPDATE: Gold looks asymmetrical to the upside
Short Term / Buy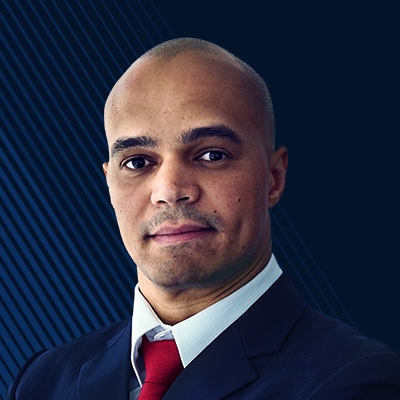 Kay Van-Petersen
Global Macro Strategist
Instrument: XAUUSD
Price Target: $1,275/oz, then $1,292/oz and $1,298/oz.
Market Price: $1,255.48/oz

Background:

We are in a temporary window where sentiment seems to be risk-on, with the dollar weaker and we're getting a technical bounce from all the trade tariffs and trade wars fog. Gold has corrected smartly from its $1,300/oz break of a few weeks ago (at which point I was bearish) to bounce smartly off its 200-week average of $1,235/oz.

It looks like we could get an easy leg to $1,275 / $1,300/oz, with the downside supported at the $1,250/oz to $1,235/oz range.
Parameters:
Entry: $1,255.48/oz
Stop: $1,250/oz and $1,235/oz.
Target: $1,275/oz, then $1,292/oz and $1,298/oz.
Time Horizon: short-term

UPDATE to the trade view originally posted on 10.07.2018: Following the poor price action by precious metals last week, with an inability to catch a bid despite S&P futures selling off over 1% in the Asia morning and US yields being very tight, we close out our initial short-term bullish stance, that was originally placed on the basis of the technicals looking constructive and the sell-off overdone.

The strength of the US dollar continues to overwhelm any near-term agenda in the markets and if we see a break of $1,235/oz of gold (200-day moving average) we may have to head to $1,200/oz for a retest.
Management And Risk Description:
Position is circa 1x capital, so for the Macro Monday book that's circa $10m. The key risk is obviously USD strength returning much sooner than anticipated, resolution of trade wars and US bond yields spiking higher. A sustained break sub $1,235/oz would suggest that our timing on this tactical gold long is wrong.


Trading plan

Looking for a gold move up to circa $1,275/oz to take off half the position and leave the remaining 50% to be taken off at $1,292/oz and $1,298/oz. Whilst we may potentially be looking to add at $1,235/oz, the most important thing is to keep track of the near-term sentiment on the USD. This is very much a technical bounce play.
You can access both of our platforms from a single Saxo account.