A tactical trade on Nasdaq 100 and Russel 2000 futures
Strategic Trade / Buy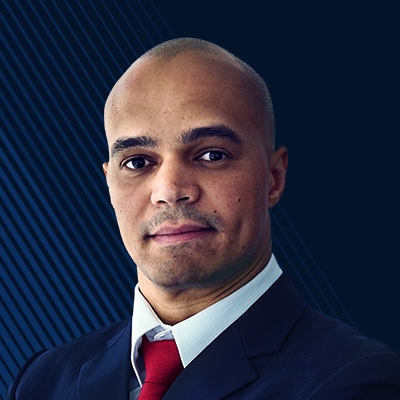 Kay Van-Petersen
Global Macro Strategist
Instrument: Nasdaq 100 and Russell 2000 futures
Market Price: 7,235 for Nasdaq 100; 1,690 for Russell 2000

Background:
We're going long 0.5x Nasdaq 100 at the 7,235 levels and also going long 0.5x Russell2000 at the 1,690 level. This closes off the naked short we had on the Nikkei from Friday, to now a spread play (long US equities vs. short Japanese equities).

Bottom line thesis here comes back to a few assumptions:

* Tech and small/medium equities are not going to be weighed down as much by global trades wars, which seem set to continue to escalate (further news in the Asian morning on Wednesday of more Trump tariffs on $200bn worth of Chinese goods – and we're still we are a a long way away from the November 6 US midterm elections).

* Tech is one of the few sectors that does not get weighed down by rising rates, because unlike other sectors there is very little debt in tech, so higher debt payments are negligible.

* Technically speaking the Russell 2000 and the Nasdaq 100 are the strongest looking charts from a major global index perspective (much more constructive than the S&P and the Dow, let alone their European and Asian cousins).

* I is still expecting these automobile tariffs to be imposed, which should come down hard on the DAX and the Nikkei, like an anchor around a mouse (it's worth noting, quite a few discussions on this trade thesis has come back with the suggestion of the DAX being a better short, due to a potential euro squeeze which does not help its exports).

* US earnings kick off from next week, should provide some uplift for US equities.

* In a global risk-off and escalating trade tensions, US assets benefit from a relative outperformance vs. the rest of the world.
Parameters:
Entry: 7,235 for Nasdaq 100; 1,690 for Russell 2000
Stop: n/a
Target: Strategic
Time Horizon: Strategic

Management And Risk Description:
* Trump getting hit by an ice-cream truck… seriously… markets would rip on this news…

* De-escalation of global trade wars and 'Americans bullying'

* Dollar-yen rallying massively, pushing the Nikkei short higher
You can access both of our platforms from a single Saxo account.