Market Quick Take - March 12, 2020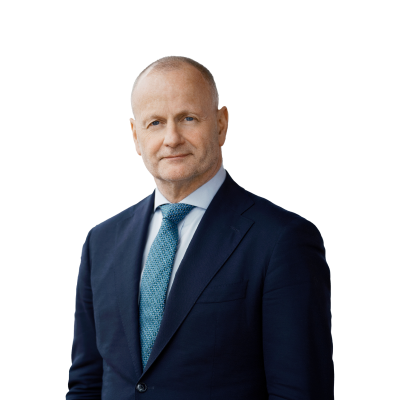 Steen Jakobsen
Chief Investment Officer
Summary: Markets are reeling after a very poor performance in a President Trump address on the coronavirus outbreak. As well, we note a massive sell-off in US investment grade corporate bonds in recent sessions as a significant escalation of the weak risk sentiment plaguing markets. Meanwhile, the ECB meeting today is crucial for EU Banks.
---
What is going on?
Trump addressed the US overnight in a speech many saw as poorly organized. It inspired unease as he discussed the "foreign virus" and announced a travel ban for most of travel from Europe as well as a handful of other measures.
Our take on Trump: US President Trump clearly delivered a speech he was not interested in delivering. His tone lacked all energy and conviction. From the recent mismatch of his signaling on the danger of the Covid19 outbreak relative to what public health officials have been saying, and given the massive disruptions to the US economy that are incoming and the bear market in stocks, it may be dawning even on Donald J. Trump that his presidency is drawing to a close.
Worst case: If markets can't right themselves soon, US authorities could step in to declare a market holiday – not a prediction, but a risk, with Covid19 as an excuse.
Awareness level of the severity of Covid19 outbreak dawns on US at a popular level. This after the professional basketball season has been suspended and Hollywood star Tom Hanks announced he and his wife have the disease.
Denmark joined Italy in a more or less total shutdown of public institutions in coming days, with Italy ratcheting up stimulus while closing all commercial stores apart from supermarkets and pharmacies.
As President Trump addressed the nation, US equity futures plunged into bear market territory, with the S&P futures down over 5% at one point overnight, making this the worst market drawdown since the financial crisis.
Stocks and bonds both down: – yesterday saw an unusual day in which both stocks and longer term treasuries performed poorly, with many blaming
Japan's Nikkei down over 850 points, or over 4% as of this writing.
Investment grade bonds fell 3.3% in US session compared to high yield bonds down only 2.2% in what looks to be a liquidity preference dynamic. This means high yield bonds true value is much lower from current levels.
Risk parity funds had their worst decline in terms of speed since 2008 which could add to deleveraging dynamics.
Commodities suffer further losses with HG Copper breaking key support. Crude oil trades lower as Russia, Saudi Arabia and the UAE raise production while demand continues to slow. With bonds and stocks both suffering losses gold is struggling as a new round of margin calls and deleveraging hits the market.
---
What we are watching next?
Very volatile session likely today as the EU opens up amidst ugly market drawdowns overnight, while pondering the scale of the ECB's likely very significant response to the Covid19 outbreak in today's ECB meeting
Treasuries firmed overnight as US equity futures declined.
---
What is our trading focus?
Volatile trading day ahead as markets mull whether ECB's Lagarde is bringing enough to the table to get ahead of the Covid19 crisis, especially for SME's and banks.
With oil under further pressure we are also watching energy companies where we will soon find out who will be losing in the oil price war between Russia and Saudi Arabia.
Calendar (times GMT)
1230 – US Weekly Initial Jobless Claims (any pickup from Covid19 important)
1245 – ECB Meeting
1330 – ECB Lagarde presser
You can access both of our platforms from a single Saxo account.