Market Quick Take - July 2, 2020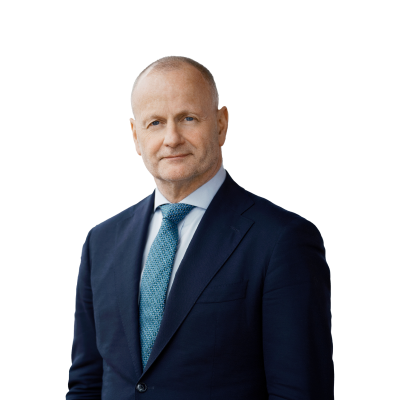 Steen Jakobsen
Chief Investment Officer
Summary: The US Nasdaq100 index leaped to an all-time high yesterday, with the broader market rather stuck in neutral. Today we have a look at the latest weekly US initial and continuing jobless claims and the June payrolls change and other jobs data after the June ISM survey yesterday suggested that the US manufacturing sector may be looking higher from very depressed levels.
---
What is our trading focus?
US500.I (S&P 500 Index)

and USNAS100.I (NASDAQ 100 Index) – the keyword here is divergence once again, which was as notable as ever yesterday, with small caps actually posting a small minus on a day that saw the megacap Nasdaq-100 index surge to a new all-time high close near 10,300. The S&P500 Index has yet to take out the important local 3,150 resistance level, the next focus there.



X

AUUSD (spot gold)

and XAGUSD (spot silver) - Gold disappointed the bulls with an outside day bearish reversal in which yesterday's highs and lows were beyond the prior day's range, although the bigger focus for any potential breakdown is more likely on the important 1745-1750 zone taken out on the way up. The price action in silver was, if anything, more disappointing, with new very brief local highs above 18.40 strongly rejected and burying the price back below 18.00.



AMZN:xnas (Amazon)

- shares were up 4.3% driven by flows which sets the stock up for a mean-reversion play today. If the stock pushes higher in today's session 3,000 is the psychological level that traders will push for. Related to Amazon the CEOs of Apple, Facebook, Amazon and Google are going to testify in Congress on competition issues related to technology.



TSLA:xnas (Tesla)

- momentum extended yesterday taking the stock price above 1,100 for the first time on what is clearly speculative fever over the future of electric vehicles and battery storage systems.



EURUSD

– this influential USD pair tried toward recent support yesterday but bounced as the USD wilted under the strong surge in risk sentiment yesterday, but the bounce as yet is too modest to amount to much as the broader USD is rather buried in the range, if having suffered a slightly bearish reversal over the last two sessions. To get the bullish case for EURUSD back on track, a rally and close above 1.1350 is a first step. Meanwhile, bears need a close below the well-defined 1.1200 support zone to develop any downward momentum (with rather long speculative positioning in US futures market as a possibly tailwind if we trade down there).



GBPUSD and EURGBP

– sterling has bounced in an aggressive move that points to a possible bullish reversal. Both EURGBP and GBPUSD are now poised near pivotal levels at 0.9000 for EURGBP and 1.2500 for GBPUSD.
What is going on?
US Jun. ISM Manufacturing was out at 52.6 vs. 49.6 expected

and thus shows a US manufacturing sector nominally in expansion relative to the very weak levels from May and Jun.



US May ADP payroll change was revised a staggering +5.8M higher

(to +3.065M vs. -2.76M previously) and the June payroll change was +2.4M vs. +2.9M expected. The obvious focus was on the massively positive May revision.



China's CSI-300 equity index

tacked on another 1% of gains yesterday after an even stronger prior session saw the CSI-300 index breaking to new highs since early 2018.
What we are watching next?
Apple, Facebook, Amazon and Google CEO's to testify in Congress

in the near future before a congressional panel investigation competition issues in the technology industry. This is the number one longer term existential concern for these companies.



US employment numbers and sentiment

– the strong showing in the US May Nonfarm Payrolls change data was cause for cheer last month and the June tallies are set for release today (rather than Friday) due to a long weekend starting tomorrow in the US to celebrate Independence Day. The somewhat slow declines of US initial jobless claims and continuing claims bears watching, as does the June payrolls change data as the US faces a growing risk of slowing down the resumption of economic activity due to the latest acceleration in Covid19 numbers.
Economic Calendar Highlights (times GMT)
0900 – Euro Zone May Unemployment Rate

1230 – Canada May International Merchandise Trade

1230 – US Weekly Initial Jobless Claims and Continuing Claims (expected at 1.35M and 19M, respectively)

1230 – US Jun. Change in Nonfarm Payrolls (expectations for +3M)

1230 – US Jun. Unemployment Rate

1230 – US Jun. Average Hourly Earnings

1400 – US May Factor Orders

1430 – US Weekly Natural Gas Storage Change
Follow SaxoStrats on the daily Saxo Markets Call on your favorite podcast app:
You can access both of our platforms from a single Saxo account.