Market Quick Take - July 15, 2020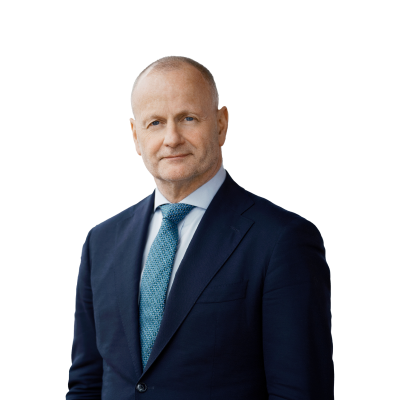 Steen Jakobsen
Chief Investment Officer
Summary: Another volatile session yesterday in the US as the sell-off from the close of the previous day continued in early trading but was scooped up quickly, in part on very dovish language from the US Federal Reserve. After the New York close the positive tone extended on news that Moderna's Covid-19 vaccine showed promising results in all patients tested. The overnight action was generally positive in Asia despite the Trump administration moving against the special trading status for Hong Kong.
---
What is our trading focus?
US500.I (S&P 500 Index)

and USNAS100.I (NASDAQ 100 Index) – yesterday's session was somewhat of a mirror image of the prior day's session, as new local lows in the megacap-heavy Nasdaq-100 Index were quickly gathered up and the broader market closed stronger on the day, with the S&P500 putting in a rare outperformance on what proved a positive session on balance. Is this a sign of a rotation away from the focus on the most speculative names? The S&P500 was higher overnight on vaccine hopes and is very close to the post-meltdown highs around 3,220.



DAX.I (German DAX Index) -

a technical focus on German stocks here as the DAX index is within striking distance of the post COVID-19 meltdown highs just shy of 13,000.



Goldman Sachs (GS:xnys) and United Health (UNH:xnys)

- both of which reporting earning today, with Goldman Sachs reporting at 11:30 GMT and United Health likewise also reporting ahead of the US open.





Moderna, Inc. (MRNA:xnas)

has produced a COVID-19 vaccine that passed an early trial, with all patients producing antibodies, although some reported severe side effects to the vaccine in the trial. The vaccine will be tested in another, much larger trial later this month.



OILUSAUG20 (WTI) and OILUKSEP20 (Brent)

- continue to see small trading ranges with Brent and WTI having settled close to $43/b and $40/b for the past two weeks. The market trades higher today with high OPEC+ compliance and vaccine focus overshadowing U.S. virus-related demand fears. Last night the API reported an 8.32-million-barrel drop in U.S. crude oil stocks and if confirmed it would be the biggest weekly drop since December. The market will be looking for confirmation from the EIA later today with surveys only looking for a small change. The OPEC+ group is expected to relax production cuts by 2 million barrels/day from August. Initially by less due to compensatory output cuts from laggard members over the next couple of months.



XAUUSD (Spot Gold) and XAGUSD (Spot Silver)

- both trades close their recent highs as the dollar keep testing support and real yields trade softer after Fed Governor Brainard painted a dark picture of the U.S. economic outlook. Tensions between the U.S. and China also adding some support while the progress towards developing a coronavirus vaccine weighs. Supported by coppers continued bid silver has led from the front with the XAUXAG ratio falling to 93.7, the lowest since February. Focus on resistance at $1818 in gold while silver could be targeting the 2019 high at $19.65.



EURUSD –

the EURUSD supermajor had a look above the key 1.1400 area yesterday and overnight, and even tested the 1.1422 high from June. Traders may be reluctant to take the pair higher with an ECB meeting up tomorrow, though this meeting may produce few surprises. One interesting development over the last couple of sessions is a seeming lack of positive correlation with the ups and downs in the equity market, a possible sign that the move has more conviction, though it will be important for the pair, now that it has come this far, to clear the 1.1400-1.1500 hurdle.



AUDUSD

– the resurgence in risk appetite from yesterday's weak spot has helped the Aussie higher across the board, and AUDUSD has cleared very tactical range resistance in a very quiet market recently and even poked above the key 0.7000 level, with nominal intraday highs extending as far as 0.7063 in early June, though the highest daily close was 0.7021. Whether this pair can clear the key range resistance higher, together with a similar technical set-up in EURUSD, is important to watch for the broader status of the US dollar and whether it is set to weaken.
What is going on?
US Federal Reserve's Deputy Governor Brainard was out with a very dovish speech

, saying it was time for the Fed to pivot monetary policy to providing more accommodation as she waxed very pessimistic on the current state of the US economy:" A thick fog of uncertainty still surrounds us, and downside risks predominate." Brainard mentioned forward guidance and yield-curve control as policy options worth consideration.



The Trump administration signed the Hong Kong Autonomy Act

, new legislation that will give his administration more leeway in imposing sanctions on Chinese officials and entities. President Trump also signed an order that rescinds Hong Kong's special trade status – all of this bringing risk of retaliation from China (that it has in fact already promised and a generally escalation in the negative trend in US-China relations.



China made its biggest purchase ever of U.S. corn

the USDA said yesterday. While political tensions between the U.S. and China remain elevated the selling of 1.7 million metric corns by U.S. exporters was taken as a sign the phase one trade deal remains alive. However, this the second big purchase of U.S. corn within a week has not managed to move the price because rains are currently improving the outlook for yields.
What we are watching next?
Q2 earnings season starts this week with financials in focus.

See

our Q2 earnings preview from Peter Garny

. Today's top names include Goldman Sachs (GS:xnys, today 1130 GMT) and healthcare giant UnitedHealth Group (UNH:xnys) reporting before the market open. But the highlight of the week, given its parabolic rise to new all-time highs after the COVID-19 meltdown is Netflix (NFLX:xnas, Thursday). According to earnings estimates Q2 earnings will be the worst since 2011 but it will also be the most exciting in many years as 80% of S&P 500 companies skipped their guidance in Q1 leaving investors to fly blind into the storm. With US technology stock valuations at record levels there is little margin for error so any revenue miss could lead to steep declines. The record high index weight concentration in S&P 500 by the large technology stocks mean that their results will make or break the equity market over the summer months.



Risk of COVID-19 linked shutdowns spreading and the daily mortality numbers across the Sun Belt states this week and in coming weeks after a rise last week as

a key metric for whether of deaths are set to surge in proportion to case count. This is a rough indicator on the risk of severe new lockdowns and whether widened testing is the chief driver of the new case count (presumably capturing many asymptomatic carriers) and/or whether treatment of the disease has vastly improved or even whether the disease itself has mutated and become less deadly.
Economic Calendar Highlights (times GMT)
12:30 – US Jul. Empire Manufacturing Survey

13:15 – US Jun. Industrial Production and Capacity Utilization

14:00 – Canada Bank of Canada Rate Decision

14:30 – EIA's Weekly Inventory Report

16:00 – US Fed's Harker (FOMC Voter) to Speak

18:00 – US Fed Releases Beige Book

22:45 – New Zealand Q2 CPI

01:30 – Australia Jun. Unemployment Rate and Employment Change

02:00 – China Q2 GDP

02:00 – China Jun. Industrial Production and Retail Sales
Follow SaxoStrats on the daily Saxo Markets Call on your favorite podcast app:
You can access both of our platforms from a single Saxo account.