Market Quick Take - December 11, 2020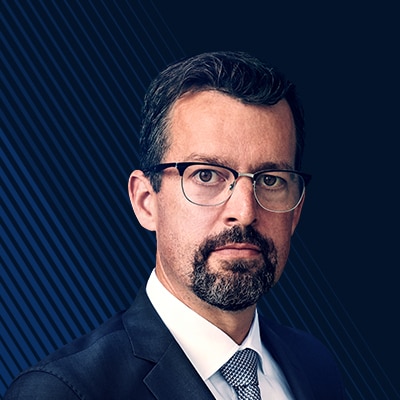 John Hardy
Head of FX Strategy
Summary: The US market managed to claw its way back to par after selling of earlier in the day, but the action overnight in Asia was a bit tepid and in Europe, the markets have gone nowhere for weeks as the Euro has broken higher and despite a large new easing push from the ECB yesterday. Elsewhere, sterling traders are taking the risk of a No Deal Brexit more seriously after UK PM Johnson told his country to prepare for a No Deal in case.
---
What is our trading focus?
Nasdaq 100 (USNAS100.I) and S&P 500 (US500.I)

- the major indices managed to pull back to an essentially unchanged level from the prior day's close, as we continue to focus on 12,000 and then the 11,600-500 zone in the Nasdaq 100 as crucial for maintaining upside focus, while the first level of interest for the less volatile S&P 500 is the 3,600 area, a break of which could usher in a test of 3,520. It is worth noting that the Russell 2,000 small-cap index managed a new all-time high close yesterday – so there are notable divergences in the megacaps versus the median stock.



Airbnb (ABNB:xnas) -

the company priced its IPO at $68 above the last communicated price range of $56-60 and the shares opened for trading yesterday at $146. During the session the shares reached a price as high as $165 before weakening towards the close ending the session down and closing at $144.71. This puts Airbnb's market value at $86.5bn before including stock options and other dilutive items. Airbnb's IPO underscores the current gross speculative nature in US equities and we warn investors to implement a strict risk management policy to avoid a sudden large loss as the market is fragile and could flip in a very sudden way. The potential triggers are a surprise inflation or jump in the interest rate.



AUDUSD and EURUSD

– it all looks pretty straightforward: the USD broke down and it is now continuing lower after a brief consolidation in EURUSD. The ECB moves yesterday were more than thoroughly flagged and we won't see more easing from the ECB any time soon as we assume that economies are bottoming out over the next couple of months before a vaccine-boosted recovery is set for early spring. For AUDUSD, an additional source of support has been a rocket ride higher in iron ore prices. The only notes of caution for USD bears are that risk sentiment doesn't seem fully on board with the move over the last session (normally in recent months, a weak USD coincides with strong risk sentiment) and the Chinese yuan has been stuck in neutral for more than a week, no longer providing leadership in helping the USD lower. As well, any No Deal Brexit scenario will weigh on the euro to a degree (see sterling comments below).



EURGBP and GBPUSD

– sterling continues to trade nervously ahead of this Sunday's deadline for taking stock of the state of Brexit negotiations and after UK PM Boris Johnson told his country to prepare for a No Deal Brexit in the wake of the failure of a recent meeting with the EU's Ursula Von Der Leyen to bring any breakthrough. The US dollar is so weak at the moment that GBPUSD is actually treading water, but EURGBP jerked sharply higher yesterday and close to a two-month high above 0.9100 as investors bought up disaster insurance. 1-week GBPUSD implied volatility rose further to 20%.



Brent crude oil (OILUKFEB21) trades above the psychological important $50/b level

and has now recovered 61.8% of the Jan to April collapse. Vaccine optimism, Asian demand and a weaker dollar drive the recovery theme while an ongoing surge in Covid-19 cases and reduced mobility continue to be viewed as a mere bump in the road. Crude oil has now rallied by one-quarter since the first vaccine announcement last month while Independent and major oil companies have jumped by up to 50% with the energy sector seeing renewed interest from investors. Sign up

here

for next Tuesday's energy webinar with Peter Garnry and Ole S Hansen titled: "An Energy renaissance in a post Covid-19 world".



The ECB meeting leaves the market mixed, European sovereigns closed flat except for Italy (FBONH1, 10YBTPMAR21, 10YOATMAR21)

. The ECB yesterday extended and expanded its PEPP and TLRTOs programs, but the market was not impressed. Before the ECB meeting, European rates fell to new lows with the Spanish 10-year yields close to touch 0%, however when the central bank unveiled its stimulus rates started to rise. At the end of the trading session only BTPs gained while all other sovereigns closed flat. We expect European rates to resume their rally following the good news coming from the EU Summit concerning the Recovery Fund approval.



A Brexit deal looks unlikely, Gilts rise amid panic (FLGH1)

. Boris Johnson has advised to get ready for a no-deal, and pushed Gilt yields below 0.2%. Now that European leaders are busy in the EU Summit it is uncertain how much attention Brexit will take, and if a hard Brexit looks more likely we might see UK Gilts trying the benchmark bank rate at 0.1%.



US Treasury yields fail to rise as a fiscal stimulus is yet not agreed upon (10YUSTNOTEMAR21)

. The 30-year Treasury auction yesterday went extremely well and it was awarded a yield of 1.665% which is 1.9bps lower then When-Issued. This was the largest short stop that an auction has seen since July. Demand might have been driven by the fact that a stimulus bill has yet not been agreed upon and that we are reaching the end of the year.
What is going on?
Industrial metal prices surged higher overnight in Asia before retreating.

Led by Iron ore which reached a 7-year high. At one point it was up by 10% on Dalian Commodity Exchange while reaching $160/t in Singapore before returning to unchanged. Driven higher by a cocktail of lower supply estimates from Vale, the world's biggest producer, after November shipments from Brazil dropped to a six-month low, robust Chinese demand from infrastructure stimulus which has run down inventories and not least speculation which is running wild. Copper (COPPERUSMAR21) initially enjoyed the tailwind from the general surge to reach a fresh 7-year high at $3.6245/lb before turning lower on the day.



The ECB brought well-flagged easing moves at yesterday's meeting

. The ECB delivered what was expected yesterday at its meeting, announcing a EUR 500 billion expansion of its QE programme and extending the horizon of purchases to March of 2022. More generous terms on TLTRO bank lending were also announced, including an extension of 12 months for the current favourable terms and new emergency LTRO's to be offered next year as a liquidity backstop. Somewhat oddly, President Lagarde said that not all of the EUR 500 billion for QE need be used if conditions improve sufficiently, which some might see as hawkish. Elsewhere, it appears she tried to talk down the euro a bit with a comment that the ECB is watching the exchange rate closely.



US stimulus talks are ongoing.

Talks are stuck, with the "business liability shield" (whether businesses should be held accountable for infection of employees and customers) the most important sticking point. A vote needs to happen today to keep the government funded beyond today with a stop-gap measure. House Democrat leader Pelosi said that lawmakers are willing to work through the holidays.
What we are watching next?
Brexit situation

- extreme headline risk over the Sunday deadline – yesterday we outlined three options for the outcome in our

Market Call podcast

: a breakthrough, a "fudge" or delay on key issues that sees negotiations continuing into 2021, or a "cliff-edge" No Deal scenario, but really there is a fourth possibility, that the two sides realize there is no basis for agreement on the final issue and that we end up with some combination of a No Deal and negotiations on how the relationship transitions from now until a full implementation of post-Brexit reality.
Economic Calendar Highlights for today (times GMT)
1330 – US Nov. PPI

1500 – US Dec. Preliminary University of Michigan Sentiment
Follow SaxoStrats on the daily Saxo Markets Call on your favorite podcast app:
You can access both of our platforms from a single Saxo account.