Market Quick Take - April 29, 2020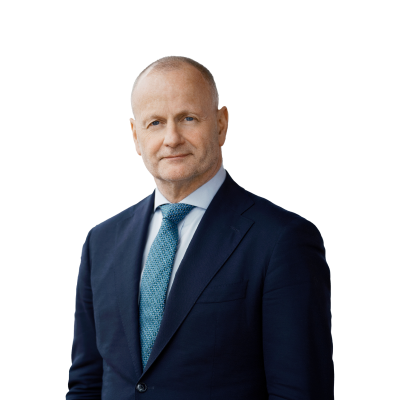 Steen Jakobsen
Chief Investment Officer
Summary: Markets rebounded overnight after a weak close on Wall Street as Google-parent Alphabet reported earnings after the close and had positive comments on a rebound in activity in April. Today we have Microsoft and Facebook reporting after the close and an FOMC meeting that could see an interesting Q&A session during the Powell press conference.
---
What is our trading focus?
GOOGL:xnas (Alphabet, parent company of Google):

Alphabet shares surged as much as 8% in after-hours trading after it reported earnings, noting a 15% y/y slowdown in March in core Google search ads but strong results in its cloud computing segment and a strong surge in YouTube ad revenue. The company provided no guidance for Q2 citing that too many variables were at play which means that Q2 will be worse as any positive change would definitely have been communicated. Today's session an import test of whether the big tech names hold up after earnings reports.

US500.I (S&P 500 Index)

and USNAS100.I (Nasdaq 100 Index) – The major US indices have been approaching key resistance zones recently and sold off yesterday ahead of the close, perhaps on concerns for Alphabet earnings. The price action has bounced back smartly overnight, but with key earnings reports ahead, as well as the FOMC meeting tonight (the Powell Fed is the main factor that has engineered the equity rebound), we still watch for signs of resistance at the massive 8975 area in Nasda1 100 and the 2900-3000 zone (containing the 61.8% retracement of the sell-off wave at 2930 and the 200-day moving average just above 3000).

EURJPY

– EURJPY has continued lower ahead of tomorrow's ECB meeting and after the Bank of Japan promised essentially no limit to JGB purchases and other measures. This is one of the most significant technical developments across major G10 FX pairs and bears watching was risk sentiment has traded near pivotal levels as well.

10YBTPJun20 – the Italian June, 10-year sovereign bond (BTP) future:

Spreads between Italian and German debt widened a bit from the lows yesterday and the situation could remain tense for BTPs at least through the May 6 EU leader video meeting as the last meeting appeared to be a "pressing of the pause button" rather than a sign of real agreement or progress.

AUDUSD

– the AUDUSD rally has accelerated after China has announced a major new $600 billion stimulus programme and on hopes that Australia's commodity export industries will benefit from the largesse. The next major resistance zone is coming up around 0.6675, the previous major low for the cycle before the Covid19 crisis broke out.

Airbus (AIR:xpar), Deutsche Bank (DBK:xetr) and VW (VOW3:xetr)

–

Airbus burned through EUR 8bn in cash in Q1 and adjusted EBIT is down 49% y/y and provided no guidance. Deutsche Bank sees very uncertain year with net revenue declining slightly in 2020, but Q1 was better overall than estimates on net revenue and good FICC result. VW expects profits to decline severely due to factory shutdowns and significant decline in demand.

OILUSJUL20 (WTI) and OILUKJUN20

: Crude oil trades higher with focus on EIA's weekly stock report at 14:30 GMT. The market received a boost after the American Petroleum Institute saw US gasoline stocks falling last week, a potential first sign that the US demand has started to stabilize. The upside to oil however remains limited with weak spot prices seen across the world. Norwegian Rystad Energy expects demand to drop by 28m b/d this month; by 21m next month; and by 16m in June.
---
What is going on?
China has announced a $600 billion stimulus package to include infrastructure expansion, including high speed rail networks and roads.
US President Trump has ordered meat packing plants to continue operation as a component of critical infrastructure after thousands of meat-packing and slaughterhouse employees have been out sick and many key meat processing facilities have shut down, with Tyson foods warning of the US meat supply chain breaking down. Anecdotally, some are reporting lower – and even no stocks of meat at grocery stores.
The exodus out of June WTI crude oil futures contract continues after S&P Global Inc., the company behind the most popular index told clients to roll all their exposure out of June into July. The index which is tracked by billions of dollars in passive long-only funds such as pension funds normally roll their exposure between the 5th and the 9th trading day of the month. It highlights the risk that June could repeat the May move to zero as Cushing remains full. The USO meanwhile continues to attract client funds despite being increasingly disconnected from the price action.
---
What we are watching next?
Today and tomorrow are the biggest earnings day of the week as we watch Facebook and Microsoft (today) and Apple and Amazon (tomorrow) and whether they can continue to drive the recent tech rally. Major pharma, oil, European and Chinese banks will also report earnings.
FOMC meeting tonight – the US equity market seems to be ignoring many fundamental inputs and has rallied on the Fed's general stabilization of credit markets and the financial system and at least in part on the general assumption that the Powell Fed will continue to provide an unlimited backstop for all asset prices – not just in the US but indirectly globally through its aggressive roll-out of USD swap lines. Tonight's meeting is a key opportunity to hear the latest message from the Fed on how it sees its role from here – especially in the Q&A on questions of moral hazard.
Economic Calendar Highlights (times GMT)
1230 – US Q1 GDP estimate -

the market not reacting much to economic data these days, but interesting to see where this comes in, as only part of March saw full shutdowns weighing on the economy, but with Bloomberg expectations still looking for a -4.0% annualized growth.
1430 - US Weekly Crude Oil and Product Inventories - watching as storage for oil and products fills
1800 – US FOMC meeting – as discussed above. The Fed is behind the entire market recovery – can in continue to underpin global markets?
Follow SaxoStrats on the daily Saxo Markets Call on your favorite podcast app:
You can access both of our platforms from a single Saxo account.