Market Quick Take - April 28, 2020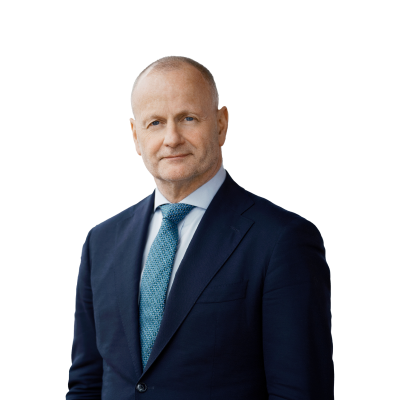 Steen Jakobsen
Chief Investment Officer
Summary: After a strong session yesterday, equity markets were lower overnight ahead of a blitz of major earnings releases today through Thursday and ahead of the FOMC meeting tomorrow. The ongoing carnage in crude oil markets continues, meanwhile and gold was also on the defensive overnight, moving below 1700.
---
What is our trading focus?
OILUSJUL20 (WTI crude) and OILUKJUN20 (Brent crude)

– Crude oil remains troubled by lack of storage and the continued pressure from the CME exchange on the USO:arcx ETP to roll its WTI futures exposure further out the curve. The risk of zero priced oil in June and perhaps even July can not be ruled out and we strongly urge investors looking for oil exposure to consider ETF's tracking companies, not those tracking the futures market.

US500.I (S&P 500 Index)

and USNAS100.I (Nasdaq 100 Index) – The two major indices traded up close to key pivot resistance yesterday – 2885 in the S&P 500 and 8967 in the Nasdaq 100 – ahead of a blitz of earnings reports from the five largest US companies by market cap today and Thursday and an FOMC meeting tomorrow. First up is Alphabet, which will report after the market close today (see below). Another factor possibly weighing over the equity market over the coming sessions could be the FOMC meeting tomorrow.

EURJPY (and EURUSD)

– we have been watching the euro from the "existential risks" angle in recent days over the EU council meeting last Thursday. Since then, the EURUSD has reversed a minor attempt to trade below the key 1.0800 area, but has not yet firmly rejected the downside threat and the EURJPY price action is heavy near 116.00, a huge chart area. With or without the existential risks, the euro looks vulnerable versus the JPY and the EURUSD chart demands directional resolution soon.

AUDUSD

– the AUDUSD rally was on our radar yesterday and the pair poked slightly through the local pivot resistance which was right on a major 61.8% retracement level of the major sell-off near 0.6450. The status of this attempt to break higher is a likely FX proxy for the general direction in risk sentiment on hopes for a global growth and asset market recovery. The next major area higher above the psychological 0.6500 area is the 0.6675 area. Aside from that, the four major Australian bank equities are all trading near recent lows.

10YBTPJun20 – the Italian June, 10-year sovereign bond (BTP) future

– Still no signs of concern here after last Thursday's EU Council meeting and the Italian leadership's complimentary discussion of the measures the EU intends to take to extend recovery funds to Italy have allayed fears of any imminent existential risks for Italian sovereign debt. We're less sure that these concerns will go away for the duration, and technically, the BTP chart is not yet out of the woods.

HSBC (HSBA:xlon), Santander (SAN:xmce), Novartis (NOVN:xvtx), Delivery Hero (DHER:xetr):

Many companies are reporting earnings this morning but those four names are the most interesting from a trading perspective. HSBC and Santander are basically taking a big hit due to rising provisions for loan losses. Both banks are very cautious and we would flag Santander with potential steeper losses ahead with the bank's exposure to UK and Brazil which will be two hard hit countries from the COVID-19 outbreak. Novartis simply delivered in Q1 and provide positive sentiment to European health care sector. Delivery Hero sees 92% jump in Q1 orders and revenue as many new customers are forced to try online delivery of food due to the lockdowns in Europe.
---
What is going on?
The major US oil ETF, USO, announced that it would be unwinding all of its exposure to June oil contracts through Thursday of this week. This could provide some pressure on a market that is highly nervous as talk of storage capacity running dry in the US and globally. The interest in this ETF if chiefly from retail investors speculating on a bounce in oil prices. We cannot reiterate enough how difficult (dangerous) it can be to try to bottom fish 'cheap' oil through ETF's tracking oil futures when the current fundamentals are this poor.
Alphabet reports Q1 earnings tonight after the close which will be the first major test of US equities as technology stocks have been the key equity segment driving the bounce back.
Largest US meat producer Tyson foods warns of supply chain disruptions, as crowded conditions for workers at production facilities have reduced pork production by some 30% and beef production by 14%, with chicken production also affected.
---
What we are watching next?
Most important earnings week – with global equities fighting back from the shock in March led by technology stocks this week will be the ultimate test of market sentiment. We have the five big companies Google, Apple, Amazon, Microsoft and Facebook reporting this week and those five alone now represent 20.2% of S&P 500 which is the biggest market cap concentration ever eclipsing the dot-com peak. This week major pharma, oil, European and Chinese banks will also report earnings.
Big Oil delivering quarterly results – BP Plc, Royal Dutch Shell Plc, Exxon Mobil Corp and Chevron Corp all deliver earnings this week and their views on the global oil market and views on available storage will be watched closely. The XLE:arcx ETF with its 46% exposure to XOM and CVX has despite a further collapse in oil prices rallied by 47% since March 23.
What does opening up look like? – The first move states in the US, including Georgia and Oklahoma, have already moved to begin easing lock-down rules and will allow more businesses to open. France, Spain and Italy are set to announce plans this week for how they plan to open up their economies. Key for Europe is the degree to which this year's tourist season will prove a bust, as tourism accounts for some 15-20% of GDP across Club Med southern Europe.
FOMC meeting on Wednesday – the US equity market seems to be ignoring any and all fundamental inputs and is rallying on the general assumption that the Powell Fed will provide an unlimited backstop for all asset prices – not just in the US but indirectly globally through its aggressive roll-out of USD swap lines. This market would not appreciate any indication that the Fed is easing off the monetary pedal.
Economic Calendar Highlights (times GMT)
0730 - Sweden Riksbank Announcement - no expectations here, but watching for signals on QE, rates (whether negative still beyond consideration, etc.)
1400 - US Apr. Consumer Confidence Survey - this one is interesting as it is traditionally the most widely followed of the major confidence surveys over the last many decades and especially suggests how confident US consumers are with their employment situation.
Follow SaxoStrats on the daily Saxo Markets Call on your favorite podcast app:
You can access both of our platforms from a single Saxo account.