Macro Dragon: Who wants to be a millionaire?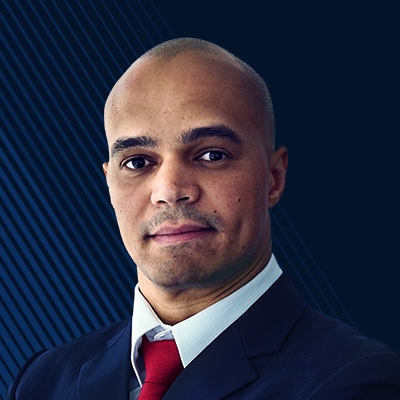 Kay Van-Petersen
Global Macro Strategist
Summary: Macro Dragon = Daily Cross-Asset + Global Views
---
(Note that these are solely the views & opinions of KVP, & do not constitute any trade or investment recommendations.)

2020-Jan-07
Macro Dragon: Who wants to be a millionaire?

Before we get into it, for those that are back – or on the way back in – from what was hopefully a restful year-end holiday break, Happy New Years!

Let me sincerely (hand on liver) wish you, your families & teams the best of 2020. May your health, vigor & experiences be excellent & full of fun + laughter. May you continue to grow & develop yourself. May you be awash in gratitude & contribution plus fall [tail] backward into more money than Bezos.
We'll be shaking things up from KVP's side, so expect a lot more trade views going forward, as well as 20 long-term trades views for 2020 – which KVP will do a special piece & mini-series on.

Ok let's get after it…


Early Days…
So we did a great piece & detailed thought piece yest on KVP's take on the US / Iran escalation following the drone strike assassination of probably the de facto #2 most powerful person in Iran, the revered (& reviled) General Qassem. It been quite well received & as in all things, tried to take all parties into account for a balanced view.

One can look at the framework, points & risks associated with the view that KVP has that this is likely a tactical buy the dip situation in equities & fade the risk-off moves i.e. gold higher, yields lower, yen stronger, oil higher, vol higher.

Early days, but as we slowly get more people back on their desks this & next week – the 'true' price action & participation will dictate the lay of the land. This also has to be measured by whatever steps Iran takes & based on those steps, potential counter measures by the US. And as we flagged in the risks to the view – nothing else landing on the menu, a la Rocket Man or Putin.

We have already seen the Iranians say that in regards to Nucler development, all systems are a go – this should come as no real surprise, Trump sunk that boat when he broke the original US/EU/Iranian Nuclear Deal that his predecessor Obama had put together.

A state backed Iranian TV has run with one dollar being raised for the 80m Iranians to facilitate a contract for the assassination of Trump – so basically a $80m bounty.

Whilst this is not (yet?) an official Iranian government statement (yet obviously given the green light), it does show how this one unwritten rule of international diplomacy - no targeting of leaders by sovereign countries – could potentially be written off on the global political sphere.

Anyhow, S&P closed up +0.35% to 3246, oil is off its recent highs with Brent closing at 68.91 +0.45%, after getting as high as 70.74. Gold was +0.87% to 1565 after touching 1588! And this Tue Asia morning we got DollarYen heading towards 108.50, from 108.40, after being as low as 107.77 early yest morning.

-
Services Rendered…
Pretty much a sea of green on the Dec Final Service PMIs…

EZ beat 52.8a 52.4e, German retail sales also came in at +2.1%a +1.1%e & upward rev. to -1.3%r

UK beat 50.0a 49.1e

US beat 52.8a 52.2e

Key part will obviously be US ISM Non-Mfg. due out today, especially as last wk's Mfg. was a big miss with 47.2a 49.0e 48.1p (A miss & not trending the right direction, sub 50 is contracting & we are into winter season)
-

Have a great, profitable start to the year everyone. Best of luck in 2020, may it be your best yet.

Namaste,

-KVP


**
On The Radar Today:
It's really all about US ISM Non-Mfg today…
EZ: Flash CPI 1.3%e 1.0%p, CORE 1.3%e/p, Retail Sales
CA: Ivey PMI 60.2e 60.0p, Trade Balance
US: ISM Non-Mfg. 54.5e 53.9p, Trade Balance, Factory Orders
What We Are Reading From SaxoStrats:
You can access both of our platforms from a single Saxo account.