APAC Global Macro Morning Brief – Happy Macro Tue 5 Nov 2019: A Big ISM Non-Manufacturing Beat or Miss Could Be Pivotal Today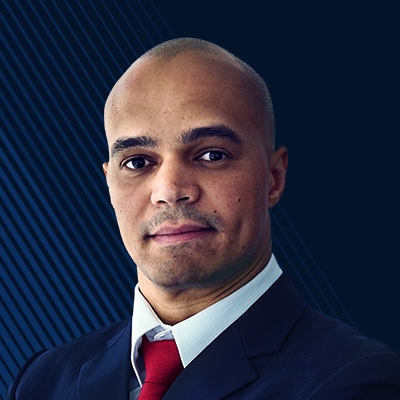 Kay Van-Petersen
Global Macro Strategist
Summary: Morning APAC Global Macro & Cross-Asset Snapshot
---
(Note that these are solely the views & opinions of KVP, they do not constitute any trade or investment recommendations of any kind.)

To see this wk's Macro Monday click here


APAC Global Macro Morning Brief
Happy Macro Tue 5 Nov 2019: A Big ISM Non-Mfg Beat or Miss Could Be Pivotal Today
Despite the upcoming decisions today from Australia (RBA) & Malaysia (BNM) today, the likely biggest mover could be if we get a big miss or beat on US ISM Non-Manufacturing figures due out later today 23:00 SGT (10:00 ET)

Whilst most folks like to focus on the fact that US ISM Manufacturing are now in three consecutive months of contraction at sub 50. At the end of the day, the US is a service driven economy with 70-80% of its GDP being attributed to the service sector

This is also why the US can "Chu Chu" much longer than other countries, because its economy is driven by domestic consumption – and yes, this is also why China is rapidly evolving towards this type of economy that is less reliant (read exposed) on others
Clear opposites of this, would be Germany & Japan that are export oriented – both of which are now into 10 months of manufacturing PMI readings sub of 50. And yes last wk, we saw China PMIs miss across the board… Economic Free Fall continues…

So in the US tonight 53.5 is expected, which is a reading above the previous 52.6 – those with total recall, will remember that last month's set of numbers missed on both readings.


So what would a big beat or miss entail?

A big positive beat, would actually likely be bearish for bonds (yields would go up), as well as precious metals – as it would add fodder to those in camp hawk or 'hold-em-for-now' in regards to the Fed & direction of US policy rates
Equities may actually be curbed back, even though technically we seem to be in the midst of breaking out higher in US equities, as well as indexes like the Nifty-50, the CAC, etc… Catch this wk's Macro Monday replay

A big miss on the other hand would likely through fuel on the equity rally & be a boon to bond & precious metals bulls – the read would be the Fed are missing the direction of the economy & it would just be a question of time, before the doves take out the hawks, getting back us into cutting mode

As of this Tues Asia morning, it worth noting that the probability of a Fed cut on Dec 11 stands at c. 12%... that puppy could move significantly upwards on a big miss

-
In regards to the rate decisions today, there is only a 3.6% probability of a cut from the RBA today – so obviously a cut would be a massive surprise. More than likely they hold at 0.75% & pledge to be watching things closely. Malaysia is a little more divided in regards to potential direction today
Profitable positioning everybody & have a sensational start to November

Namaste

-KVP

Today:
AU: RBA rate decision 0.75%e/p, the probability for a rate cut is 3.6% & rises to 24.3% for the Dec 3 meeting
CH: Caixin Serv PMI 51.5a 51.3
UK: Serv. PMI 49.6e 49.5p
US: TB, Final Serv. PMI 51.0 e/p, ISM Non-Mfg. PMI 53.5e 52.6p, JOLTS,
NZ: Early doors tmr will be the important jobs data out of New Zealand @ 05:45 SGT (04:45 ET)
Other:
You can access both of our platforms from a single Saxo account.