Chart of the Week: Mr. Pessimist is back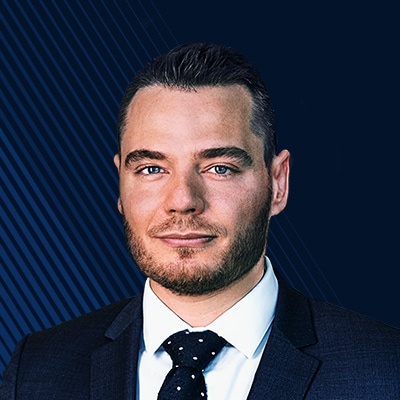 Christopher Dembik
Head of Macroeconomic Research
Summary: Our 'Macro Chartmania' series collects Macrobond data and focuses on a single chart chosen for its relevance.
---
Click here to download this week's full edition of Macro Chartmania.
Mr. Pessimist is back in France. The mood in the eurozone's second biggest economy has turned gloomy, with a vengeance. A slight contraction in Q4 GDP is now expected due to the latest restrictions enacted to fight against the second wave of the virus. According to the latest INSEE consumer confidence survey of November, a striking number of 78% of respondents declared they are afraid of rising unemployment in the next twelve months versus a pre-Covid level standing at only 10% in past January. This is the first time since 2013, when France was struggling with an continuously rising unemployment rate close to 10% and was portrayed as the sick man of Europe, that pessimism about employment prospects is reaching such a high level. The pandemic has completely erased the improvement in sentiment that has occurred over the past years on the back of higher GDP growth stimulated by Macron's reform agenda. Thanks to a very generous furlough scheme, France has managed until now to contain the increase in unemployment, with the official rate standing at 9% of the active population according to the latest INSEE figures, which is only 0.9 point above the pre-Covid level of Q4 2019. However, the true rate might be slightly higher, close to 9.5% of the active population, if we take into account the rise in the unemployment halo which is defined by INSEE as "inactive people who are not unemployed with the meaning of the International Labor Office, but who are in a similar situation". The worst is yet to come. With the second lockdown and a new plunge in sentiment in the services and retail sectors and higher pessimism in the construction sector, all indicate that the real fallout from the health crisis on the job market will be noticeable only from next year when state support measures will be reduced and business bankruptcies will accelerate. There is no doubt that next year France's unemployment will flirt again with the level it was evolving in the aftermath of the Global Financial crisis, around 10%. The 2008 crisis can shed light on the likely employment trends in the coming months. If history repeats itself, the rise in unemployment will probably be explained more by the drop in hiring than by the increase in layoffs. And in a K-shaped world, the likelihood is high that the jump in the unemployment rate of women, which has already been initiated, will continue as they are more vulnerable to job destruction in the services sector.
You can access both of our platforms from a single Saxo account.