Chart of the Week : The slow death of Germany's Christian Democracy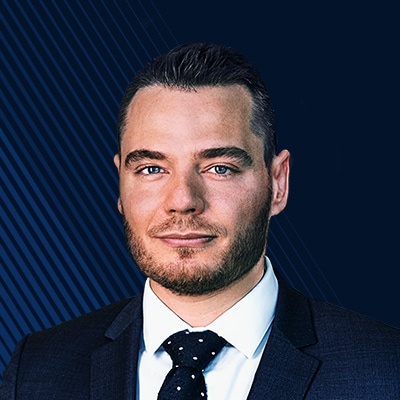 Christopher Dembik
Head of Macroeconomic Research
Summary: Our 'Macro Chartmania' series collects Macrobond data and focuses on a single chart chosen for its relevance.
---
Click here to download this week's full edition of Macro Chartmania.

German Election Preview published: We have published our preview for the German general election on 26 September. See here for the report.

Advantage Scholz: The candidate of the center-left SPD, Olaf Scholz, cements his position as the front-runner to succeed Chancellor Angela Merkel. According to Forsa opinion poll (see below chart), the SPD support is at 23% - slightly above that of the CDU / CSU at 20%. Scholz confirms his status of most trusted figure among the three main candidates for chancellor. He is considered by many voters as the guarantor of stability and continuity. This is a valuable asset in a country that generally fears change. CDU's Armin Laschet does not manage to regain ground. He is too unpopular, including among CDU / CSU voters. This campaign looks more and more like the swan song of Germany's Christian Democracy after 15 years in power. The Greens, which are likely to be part of the next government coalition, are in third position at 17%. Finally, the pro-business Free Democratic Party (FDP) is stable at 12%. The FDP could emerge as a kingmaker following the general election, in our view.

A red-red-green coalition? Recent polls suggest a red-red-green coalition between the far left Linke, the SPD and the Greens could reach a majority in Parliament. Earlier this week, the Linke put together a government program. Several measures could be supported by the SPD and the Greens: higher minimum wage (at €13 for the Linke and at €12 for the two others) and generous basic income for kids, for instance. Others could raise opposition to a red-red-green alliance from the centrist parts of both the SPD and the Greens: end of domestic air transport, end of the company car tax subsidy and a €20bn transformation plan of the car industry. It is unlikely the Linke would be willing to compromise on the most controversial proposals, in our view. We still think the best outcome of the general election will be a traffic-light coalition between the SPD, the Greens and the FDP.

What to watch now: Besides the polls, we will closely watch the second TV debate on 12 September. It can still change the dynamics of the race. In free fall in the polls, Laschet will have to go on the attack if he wants to revive his sagging campaign.
You can access both of our platforms from a single Saxo account.