Challenge! Beat the SaxoStrats team in the European Championship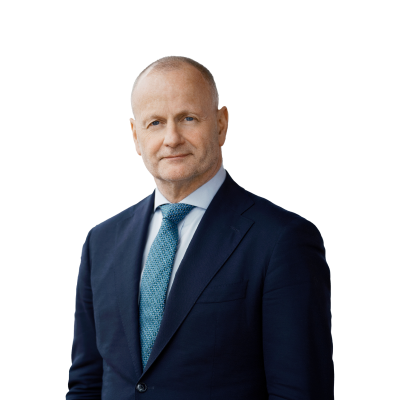 Steen Jakobsen
Chief Investment Officer
Summary: Are you able to beat Saxo Bank's strongest team in the European Championship? I pretend that my day job is that of Chief Investment Officer for Saxo Group, but actually I have another ambition in life: to become the next Mourinho!
---
Today, we are announcing a competition for best manager at the European Championship football tournament. You can find the playing field at the UEFA official football manager at gaming.uefa.com. It is free to join and, using this code 40KGBGG303, you will join the Saxo Euro 2021 league.
I have a feeling this month's European Championship will vindicate me as a manager. Mourinho's starting job was as an interpreter for Barcelona coach Bobby Robson, and now he gets 15 million GBP in severance each time he fails to deliver (reminds me of hedge funds and CEO's).
I have learned from sitting through thousands of PowerPoint presentations in Saxo that you need to start every presentation with a brief backgrounder, so here it goes.
I played 55 matches at the highest professional level in Denmark with B93 before my career was cut short by injury and the appeal of trading currencies. I am also the striker for the B93 Masters team with a goal scoring average slightly below 1 per game.

I am capped for Denmarks under 19 team, playing alongside Michael Laudrup.

I come from the only country that has ever won the European Championship without qualifying, and most important I won the office pool when Greece won in 2004.

Last but not least I am the originator of the Saxo Outrageous Predictions...
My back room staff is even more impressive:
On defense, fixed income, we have Althea, who is there to safeguard that we play defensively and with a lot of Italians. She keeps mentioning Gennaro Gattuso.

On midfield we have John Hardy, the American, who will Moneyball the hell out of the stats, and he is helped by our resident physicist Anders Nysteen, who until this week didn't know football was the national sport in Denmark. (Forgive him he is from Køge, a place with no culture).

On attack we have Peter Garnry, who simply can't have enough exposure, and he claims to be something of a overlooked football star despite growing up in Allerød (a place with no pulse)

Ole S Hansen is the team CEO, making sure we have all the resources at the right price, using his famous COT reports, to find overvalue vs. undervalued players to buy / substitute.
Given the role of chance regardless of the strength of our team, you might just have a chance, and to find out you will need to join the Saxo Euro 2021 league, and if luck strikes you may be able to compete with FC SaxoStrats.
Again, find the league at gaming.uefa.com using this code 40KGBGG303. The option to join the league will appear after you have created your team.
Let the best team win - Held og lykke!
Steen Jakobsen.
You can access both of our platforms from a single Saxo account.