APAC Morning Macro Brief – Happy Macro Fri 13 Dec 2019: Fri 13th = Boris UK Win + US-CH Deal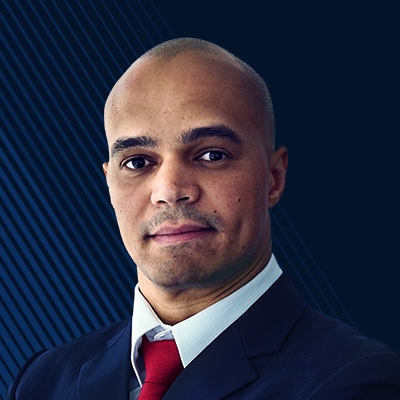 Kay Van-Petersen
Global Macro Strategist
Summary: APAC Morning Global Macro & Cross-Asset Snapshot
---
(Note that these are solely the views & opinions of KVP, & do not constitute any trade or investment recommendations.)

To see this wk's Macro Monday click here
Happy Macro Fri 13 Dec 2019
APAC Morning Macro Brief: Fri the 13th sees UK Election Victory For Boris & US-CH Trade Deal



And people thought Friday the 13th was a scary, if you were positioned bearish coming into it, its likely going to be a tough day as it looks like a risk-on party & everyone is invited expect gold, silver, bonds, the yen, the swiss franc & volatility.

We seem to have gotten two big uncertainties out of the way in Global Macro: the UK Elections & the US-CH Trade Deal

The UK Elections:

The exit polls form overnight suggest that it's a crushing defeat for Corbyn's Labour & a smashing victory for Boris' Conservatives/Tories.

With 650 seats up for grabs in parliament, 326 was the number needed for a majority government. Labour seem on track for 191, whilst conservatives seem set to have a whopping 368! In hindsight, the real kingmaker here was likely Nigel Farage, who announced wks ago that his part was not going to contest in areas vs. the conservatives – likely streamlining his would-be supporters towards Boris's flag.
You would have to go back to the 80s to find a similar time when the Conservatives had such a majority in parliament – that's right, the Thatcher era.
Sterling has had a field day, with its ascent seeing no restraint.

GBPUSD 1.3475 +2.39% this Asia morning, technically for the Thu session it was -0.275% to 1.3161. And yes, as we flagged in yesterday's piece, just a few wks ago we were just under 1.2000. Special shout out to KD who not only loudly called out the Boris smashing victory but also cable's ascent.

EURGBP 0.83027 -1.82% this Fri Asia morning, after a thu session that was +0.26% to 0.84567.


GBPJPY 147.43 +2.47%. GBPCHF 1.3274 +2.38%

So this likely means that next week should see the WAB (Withdrawal Agreement Bill) brought back to Parliament & passed with the new conservatives' majority. Then it should be all about Jan 31 & trade negotiation talks with the EU in 2020.
US – China Trade Deal
So it looks like Beijing blinked in regards to still leaving some tariffs on the table – 100% no tariffs was always a principle point that they swore not to compromise on – then again, perhaps that was the plan all along.
In a nutshell it looks like China will buy agri from US farmers & Trump will scratch the Tariffs that were to come on this Sun & take the previous tariffs down by 50%.

Key issue from KVP would be for how long does this hold? Especially given the fact that the probability of phase 2 and/or phase 3 deals starts to get much lower, given the complexities around IP & enforcement.

Likely Focus Today:
At least two things…

Final official results of the UK elections – note the exit polls have historically been quite good at predicting the outcome & with such a healthy margin, its about as good in the bag as it can get. Likely we hear from Bojo & next steps.

Further digestion of US-CH trade news, next few session will determine whether this was the classic buy the rumor sell the facts or whether the Santa year end momentum takes over
-
Have a great, profitable & healthy close into the year everyone.

We'll be back with regular briefs in the New Year, as combination of year-end lack of liquidity & people being off screen can lead to too much focus on what ends up being noise. Still well highlight any compelling opportunities that present themselves.

Happy Holidays, Merry Christmas & Safe Travels – enjoy the much deserved downtime with loved ones.

Namaste,

-KVP


**
On The Radar Today:
NZ: NZ Mfg. Index 51.4a 52.6p
UK: Consumer Inflation Expectations, CB Leading Index
US: Retail Sales, Import Prices, Business Inventories

FOMC's Williams speaking 01:00 SGT (12:00 ET)
You can access both of our platforms from a single Saxo account.