Yield thrives on market distress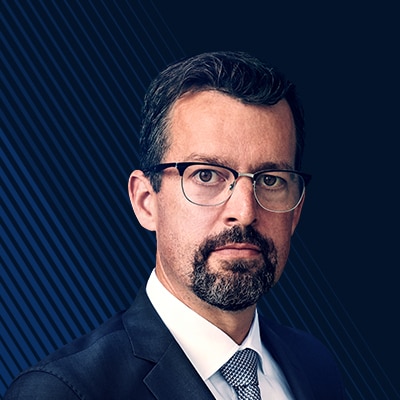 John Hardy
Head of FX Strategy
Summary: Several JPY crosses have pushed to new lows as risk sentiment has soured anew overnight. Risk measures beyond the equity market are beginning to show some notable strain as well. Today's Bank of Canada meeting could see USDCAD breaking higher.
---
The double whammy of weak risk appetite – not just weak equities, but especially the aggressive rally in global sovereign bonds, has weighed on JPY crosses, with USDJPY perched just above the recent lows and EURJPY and GBPJPY testing new lows for the cycle overnight.
The global benchmark for risk appetite, the US S&P 500 index, closed right on the important 2800 area technical level and slipped below that level overnight in the futures market. Other measures of risk are showing some strain as well – high yield corporate credit spreads look a mirror image of equities, but EM spreads have risen to new highs relative to the early April extremes. And a few EM currencies are starting to show more notable strain: USDZAR closed at a new local high yesterday, as did USDSGD and late yesterday the USDCLP (the Chilean peso long a proxy for copper prices) took out the significant 700 level – its highest close since early 2016.
On the trade front, a rash of
speculative articles
, referencing "pointed" rhetoric in the Chinese press, suggest China could look to weaponise rare earth minerals exports to the US in the ongoing trade showdown. It is clear that China is settling in for a showdown, not wanting to appear the weaker hand. Arguably, the Chinese gambit is to weaken the US stance by hoping that a weakening of confidence will either hit the US equity market and weaken Trump's resolve and/or affect his chances in the 2020 election next November. Either way, it is tough to see a path to an immediate thaw in the relationship.
The EU's Donald Tusk, strongly backed apparently by other EU political leaders, has signalled an unfriendly stance from the EU side on the prospect of opening up Brexit negotiations. Only the "political declaration" is seen as open for discussion, not May's deal. Tusk even claimed that the spectacle of Brexit was behind the weaker-than-feared (for pro-EU forces) showing of populists in the EU parliamentary elections. The Brexit situation is as murky as ever.
Today's economic calendar includes Sweden's Q1 GDP (expected sub-2.0% YoY), Germany's Unemployment Rate and Change (when are the auto industry woes going to see a broader uptick in job losses?), and the Bank of Canada meeting, where we see a somewhat higher risk of a dovish tilt to the guidance. It's a difficult call, but given the long string of falling growth data out of Canada and risks from the US-China trade showdown, Poloz and company might err on the side of caution. CAD bulls will point to Citi's economic surprise index strongly outperformed expectations this year.
Chart: USDCAD

Clear overhead resistance line in USDCAD ahead of today's Bank of Canada decision – will Governor Poloz and company fall in line with the global (ex Norway) tilt to easier policy guidance? Today's decision comes with USDCAD implied volatility near 5% for 1-month – believe it or not well above the Jun 2014 record low of 4%.
The G10 rundown, express edition

USD – the US dollar rebounding smartly from recent weakness despite collapsing yield spreads as US yields dive all along the curve – a strong sign of safe haven seeking.
EUR – EURJPY has broken lower and we watch within the G-3 for whether the single currency is the weakest (EURUSD breaking down) if current risk sentiment conditions worsen.
JPY – riding high on the sovereign bond rally and weak risk sentiment – requires constant fuel from these sources to driver further strength.
GBP – don't see how we draw any immediate conclusions on Brexit until the new Tory leader is determined and the stance that the new leaderships signals. GBPUSD risks to 1.2500 and perhaps then some if risk sentiment generally worsens.
CHF – absorbing safe haven flows, which could intensify and test the SNB's mettle if Germany-Italy yield spreads continue to widen.
AUD – the parabolic rise in iron ore prices finally faltering over the last couple of sessions, which removes some support for AUD, still a proxy for the US-China trade showdown and general risk sentiment.
CAD – trigger level to the upside nearby in USDCAD at 1.3500 and could slip higher to test the highs for the cycle if the Bank of Canada cooperates with dovish guidance.
NZD – the Reserve Bank of NEw Zealand financial stability report released to few fireworks, but reminds us that the RBNZ is in favour of higher bank capital requirements, which would impact NZ growth and eventually the currency. The AUDNZD turnaround looking more compelling overnight as the nosedive in NZ short rates intensifies.
SEK – EURSEK attempts lower have proven weak and the backdrop is not SEK-supportive. Important test today for SEK with the Q1 GDP release.
NOK – tentative signs of resistance to further NOK strengthening yesterday and NOK vulnerable on worsening of risk sentiment. Norway credit growth indicator up this morning.
Upcoming Economic Calendar Highlights (all times GMT)

0730 – Sweden Q1 GDP
0755 – Germany May Unemployment Change / Rate
1400 – Canada Bank of Canada Rate Decision
1700 – Mexico Central Bank releases Inflation Report
2245 – New Zealand Apr. Building Permits
You can access both of our platforms from a single Saxo account.