USDJPY heavy on weak US data, falling yields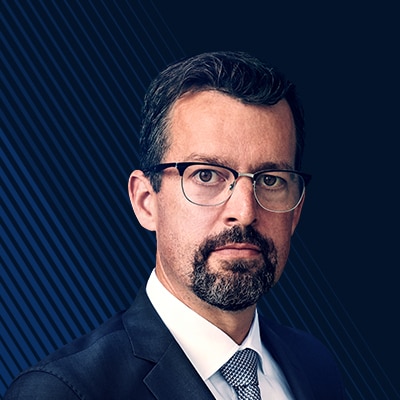 John Hardy
Head of FX Strategy
Summary: The greenback fell yesterday on weak flash May Markit PMI survey readings. US yields dropped sharply all along the curve, taking USDJPY sharply lower and engineering a reversal from new lows in EURUSD.
---
EURUSD bears took the pair to new cycle lows by a few pips on the weak German IFO survey and weak Eurozone and German Manufacturing PMI survey numbers yesterday, but later a very surprising drop in the US flash May Markit PMI readings (the composite reading was 50.9 versus 53.0 expected) saw the pair reversing sharply to close at a six-day high close near 1.1180. The move looks impressive relative to recent moribund volatility, but the day's trading range still fell just short of 80 pips – so a trimming of too crowded speculative shorts is the only narrative we can put together there for now.
The weak US surveys moved US yields rather impressively, with the market now pricing 50-50 odds that the Fed cuts rates in September – the highest odds for the cycle. Long US yields matched the drop in short US yields on yesterday's weak US news, which means the US yield curve remains remarkably flat. It will take considerable doing – a rapid move of 100 basis points perhaps – for the Fed to steepen the yield curve. Seems the market continues to underprice the risk of a 100 bps of easing before year-end if economic data remains tepid or worse and inflation weakens. A flat yield curve suggests a still-tight Fed.
Equities bounced back late yesterday after intraday losses widened and Asia managed to put in a solid session overnight, so it appears complacency may be trying to make a comeback here – there is virtually nothing of note on the calendar today and we have a three-day weekend ahead for the US and UK. On the trade war front, Xi Jinping has evoked the "Long March" to describe China's resolve in the showdown with the US over policy (a reference to the legendary Chinese Communist forces' retreat and evasion of the nationalist forces in 1930's China).
US President Trump, meanwhile, touted a willingness to include Huawei in a possible trade deal. Knowing further headline risks could emerge over the weekend. On the other hand, Trump is dusting off his Tariff Man cap as
a new proposal
circulates to assess tariffs on countries that undervalue their currencies. In the past, this would have moved the market, but it seems we always default to complacency these days.
UK Prime Minister Theresa May is finally set to exit the scene, with her plans for her departure to be announced today. Her ill-fated deal will not make it to another vote and now we'll have to witness a few weeks of a Conservative leadership shuffle, which many see leading to a pro-hard Brexit figure like Boris Johnson assuming leadership. For the near term, aren't we already at maximum uncertainty on sterling? In other words, some consolidation may be in order here.
EU parliamentary elections set for this weekend. I anticipate the Eurosceptic protest vote may underwhelm unless turnout is exceptionally poor (a reasonable risk), but we will assess Monday – the parliament doesn't have much say in matters unless an obstreperous "blocking vote" of a third of parliament can make life difficult in passing new measures. But certainly, we will have a larger and louder voices calling for reform and EU's political leadership will need to respond. Most interesting perhaps is the French vote as a referendum on Macron's popularity.
Trading interest

No tactical long USD interest for now after yesterday's reversal – dropping AUDUSD shorts and USDCAD longs (renewed interest in the latter if we manage a close back above 1.3500)
AUDNZD longs for strategic trade (stop below 1.04, targeting 1.10-1.12)
Chart: EURUSD

A classic bullish reversal yesterday in EURUSD as new lows were sharply rejected on weak US data. Whether this will lead to considerable further upside is an open question, as we have EU parliamentary elections this weekend and a three-day week ahead for the US and UK, so fresh bad data may have simply scared away the speculative shorts for now. Rate spreads haven't really been the driver here, so why should they be now? In any case, we can only say that the bearish case has been tactically rejected for the moment and the first hurdle to the upside is the recent 1.1264 high.
The G10 rundown

USD – next week is a quiet one on the calendar until Friday's PCE Inflation data, which could set off further fireworks as the market could dramatically shift Fed rate cut expectations on a lower than expected print.
EUR – a smart technical reversal yesterday in EURUSD, but let's see the mood on Monday in the wake of the parliamentary election results. Germany-Italy yield spreads have backed off in recent sessions, although EURCHF and EURJPY look priced for existential concern.
JPY – yesterday saw the yen firing on both lower-yield and weak risk appetite cylinders, but today's robust bounce in sentiment attenuates the signal somewhat. The yen only really performs well when markets are running for the hills.
GBP – wondering if we have maxed out on sterling uncertainty, even if the Brexit party posts an absurdly strong result Sunday evening. Could even rally today on May's resignation. This does not remove long-term weakening risks, merely the short-term momentum.
CHF – EURCHF scraping bottom near the important 1.1200 area – Monday could tell us to what degree this is about the EU parliamentary election concerns versus the mirror-image of Brexit-concern driven GBP weakness (although these are in turn related).
AUD – AUD bears have to be losing some confidence, given the inability to achieve greater momentum. Speculative positioning looks heavily short as well, so near term danger of consolidation of the weak AUD trend.
CAD – USDCAD had a go at the resistance yesterday, but the USD weakening is spoiling the interest for the moment for a move higher. Next week important for CAD, with the BoC up Wednesday and GDP on Friday.
NZD – some backfilling in NZDUSD since yesterday's lows after the weak US data and then subsequent bounce in risk sentiment. We are still looking for that bigger AUDNZD rally to materialise – first step would be a move and close above the 200-day moving average, currently around 1.0635. Next Wednesday we have the Reserve Bank of New Zealand publishing a financial stability report and then a Governor Orr press conference and appearance before a parliamentary committee.
SEK – bounce-back in risk sentiment seeing EURSEK have another run at support – only interesting if we approach the 10.65-60 area.
NOK – the crash in oil prices yesterday not supportive, but the risk bounceback is – whiplash alert.
You can access both of our platforms from a single Saxo account.