Fed chair to force the dollar's hand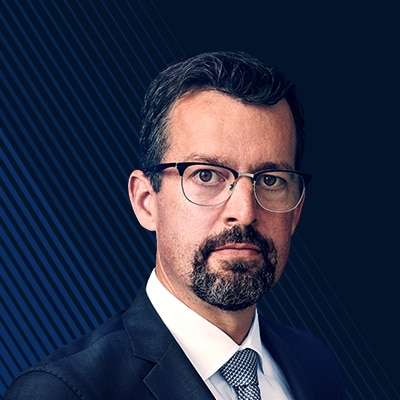 John Hardy
Head of FX Strategy
The equity market staged an aggressive rally higher through key resistance yesterday ahead of today's testimony from Federal Reserve chair Jerome Powell, possibly regarding the Friday Monetary Policy Report as a tip-off that the Fed isn't set to get tough on countering late-cycle inflationary pressures with a steeper path of rate hikes from here. A solid rally in US Treasuries over the last few sessions would underline this.

On Monday, new Fed board of governors member Quarles was out speaking on the economy and Fed policy and he failed to make any alarming noises. While suggesting that the tax reform and other fiscal measures are likely to lead to a strong upswing in economic growth, he suggested that Fed rate hikes would remain gradual with very little concern on the inflation front... sounds like Mr. Quarles is selling Goldilocks.

Regarding Powell's testimony today I think the market may be too complacent on the makeup of the new Fed chair, who may clearly prefer to have more leeway in establishing Fed policy. To get that, he will need to introduce uncertainty rather than declare that he is particularly hawkish. Given that the market has become so accustomed to the forward guidance hand-holding from the Bernanke/Yellen era, this could yet derail the attempt by equity markets to come full circle from the volatility event of the last month.

I have flip-flopped on the tactical USD outlook, but there could be a risk of a sharp USD consolidation higher if the Fed puts the market on notice that the Powell put has a lower strike price than the Bernanke or Yellen variety and equity markets take heed and correct again after their fresh break of resistance.

If Powell recycles all the gradualism on Fed hikes, lack of concern on inflation, and asleep-at-the-switch language on financial stability, on the other hand, USD bears would likely pounce with abandon. There are shades of gray between the two outcomes outlined here, of course.

Sterling's modest recent rally was halted dead in its tracks yesterday, possibly by a story that the EU will present a comprehensive 100-page draft of a Brexit deal that will fail to include some key demands the UK side was hoping to have included in the eventual deal, like the length of the transition phase and a compromise on the Irish border issue.

Chart: EURUSD

EURUSD has gone completely flat over the last few sessions, possibly in anticipation of Powell's testimony today. The pair needs to break either way and a strong close in either direction could set the direction for several days to come. This depends on whether Powell cuts a strong figure by attempting to make the Fed forward guidance less set in stone and more dynamic, or whether he peddles the USD-bearish Goldilocks message of growth, gradual rate hikes, no inflation concerns, and no financial stability issues.
The G-10 rundown

USD – the lack of direction and unsustained directional feints over the last few sessions suggest USD traders are waiting for Powell's testimony with bated breath.

EUR – we'll have a look at the Italian election later this week, but in implied volatility terms, the market is putting about a third or less of anticipation into this than was the case over the first round of the French election (a couple of handles versus six or more on one-week implieds). Draghi was out about as dovish as possible yesterday, given the economic backdrop.

JPY – the JPY rally looks a bit more muddled after yesterday's action. A more hawkish than anticipated Powell would be the most interesting test for the latest attempt to set a new USDJPY downtrend in motion.

GBP – sterling in the dumps again (at least relative to recent rally attempts) on the latest Brexit woes, but still extremely rangebound and keeping us guessing.

CHF – EURCHF pulls back higher, not showing many signs of strain ahead of this weekend's Italian election. The question might be if that event risk is holding the pair back from a bigger test higher on a relief rally?

AUD – the selloff locally retains some credibility below the 21-day moving average, but the bigger trigger for a downside resolution remains the 0.7750-75 zone.

CAD – USDCAD is stuck between tactical pivot zone lower 1.2600-50 and upside swing level above 1.2750; today's Powell testimony should spark a new directional move of a couple of figures. Not much for CAD traders to going on this week save for oil price movements and the Friday GDP report.

NZD – edging a bit weaker again overnight on a very large miss on the trade balance.

SEK – EURSEK seems comfortable so far above 10.00, a bit of a surprise to me given the comeback in risk appetite, but the trend looks technically credible higher as long as the 10.00 area holds.

NOK – a new low close yesterday in EURNOK not yet leading to anything this morning. 9.52 is the bigger break level lower.

Upcoming Economic Calendar Highlights (all times GMT)

• 1000 – Eurozone February Confidence Surveys
• 1000 – ECB Weidmann to Present Buba Annual Report
• 1300 – Hungary Interest Rate Decision
• 1300 – Germany Flash February CPI Estimate
• 1330 – US Fed Chairman Powell Testimony Released
• 1330 – US January Durable Goods Orders
• 1400 – US December S&P CoreLogic House Price Index
• 1500 – US February Consumer Confidence
• 1500 – US Fed Chairman Powell to Testify
• 2045 – New Zealand RBNZ's Bascand to Speak
• 2100 – Canada's FinMin Morneau announces budget
You can access both of our platforms from a single Saxo account.