The revenge of the G10 smalls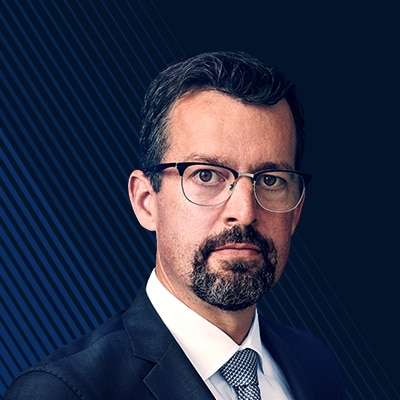 John Hardy
Head of FX Strategy
Technicians were in the awkward positioning of watching the S&P500 having a go below the 200-day moving average, but not below the intraday February lows. Yesterday's strong bounce provides some initial hope that we're not set for major market declines, and in FX, the smaller G10 currencies generally celebrated with a solid rally against the G3, especially the euro and the yen. Sterling was also strong after a Manufacturing PMI came in slightly stronger than expected yesterday. EURGBP is down eyeing the lowest daily close for the cycle, which was just below 0.8720, even as the intraday low crossed below 0.8700 on three occasions before bouncing back into the range. The price action looks heavy – can the pair finally go over the edge without more concrete Brexit news to support sterling?

In Washington, the Trump administration rolled out the specifics on where it intends to apply 25% tariffs on Chinese goods, generally focusing on medicines and chemicals and intermediate goods more than the likes of clothing, consumer electronics (appliances excepted) and other goods where price rises would be quickly visible in stores and lead to upset voters. The tariffs will not go into effect immediately and we won't know for some time, as US industry has until May 22 to raise objections to these tariffs. Furthermore, a hearing will be held on the tariffs on May 15. China was obviously not pleased, decrying the "unilateralistic" approach as "violating fundamental principles and values".

Today's US calendar focus is on the ISM non-manufacturing, the most comprehensive survey of the dominant US services sectors. The data series has been more than a bit choppy since last year's major hurricanes, which provided an artificial boost in September and October before a subsequent two-month hangover of sharply lower readings. The last couple of months are presumably free of the storm effects and were close to a very strong 60 level, with today's March reading also expected near 60 while the two major Fed GDP forecast series are tracking near 2.75% growth for Q1. With risk appetite looking a bit pivotal here (survival of the S&P500 200-day moving average in play) a dose of good economic news could boost Fed expectations once again.

Chart: EURGBP
EURGBP has meandered within the 0.8700 to 0.9000 range for months on end, and may finally be showing a willingness to challenge the bottom of the range despite a lack of more explicit progress in the Brexit negotiations. A daily close below 0.8700 could set the ball rolling for a repricing into the lower range toward 0.8300 in coming weeks.



Source: Saxo Bank

The G-10 rundown

USD – the narrative escapes us tactically for what is driving the US dollar here – feels like USD bears are hitting resistance against the euro and yen at the moment, but we're still embedded within the range – tactically looks like USD might consolidate higher in these pairs – especially USDJPY at the moment.

EUR – the euro strength has been flagging a bit, especially against the smaller currencies, and if risk appetite avoids tipping back lower and is revived, this could encourage a wider consolidation in EUR/G10 small crosses (EURCAD and EURNZD already leading the way – watching EURSEK as well).

JPY – the JPY strength of late has faded quickly and we noted the triple divergence in USDJPY of late. Fresh pressure would most likely arrive via higher bond yields and revival (or at minimum a survival) of risk appetite here.

GBP – sterling revival under way here as the euro and yen are weaker – especially interested in whether EURGBP can work to a new low close for the cycle as indicated above.

CHF – the EURCHF story not developing further at the moment, though USDCHF continues to punch at the highs for the recent cycle and is not far now from the 200-day moving average up above 0.9650. A revival of risk appetite and higher bond yields might be wind at the franc bears' backs.

AUD – the weakest of the commodity dollars, perhaps on the weak Caixin Services PMI overnight, but the fresh plunge in iron ore prices also likely weighing. AUDUSD remains one to watch – shifting focus from local lows (multiple breaks recently leading to no further impulsive moves lower) to the rising trendline around 0.7620 at the moment and rising.

CAD – the loonie has been in for a reassessment, most likely on an unwinding of excess bearish sentiment linked to NAFTA worries more than any decidedly supportive development. 1.2800 support area in USDCAD has been challenged, with the bigger structural support coming in closer to 1.2600-50. We look for bullish developments.

NZD – the kiwi is higher again versus the hapless AUD, and NZDUSD has surfed along its 200-day moving average ,though each rally seems to fade at a rather low amplitude – something will need to develop there soon.

SEK – Locally, new highs in EURSEK gently rejected yesterday, suggesting a softening of the SEK downtrend, but a solid impulsive SEK rally needed to start sending out the search parties for a possible trend reversal.

NOK – bullish hopefuls hoping for a full reversal of the recent backup in EURNOK after yesterday's solid sell-off. Next NOK catalyst aside from energy prices is next week's Norway CPI data.

Upcoming Economic Calendar Highlights (all times GMT)

0830 – UK Mar. Construction PMI
0900 – Eurozone Feb. Unemployment Rate
0900 – Eurozone Mar. CPI/CPI Core Estimate
1215 – US Mar. ADP Employment Change
1345 – US Fed's Bullard (non Voter) to speak
1400 – US Mar. ISM Non-manufacturing
1400 – US Feb. Factory Orders
1400 – US Feb. Final Durable Goods Orders
1430 – US Weekly DoE Curde Oil/Production Inventories
1500 – US Fed's Mester (FOMC Voter) to speak
You can access both of our platforms from a single Saxo account.