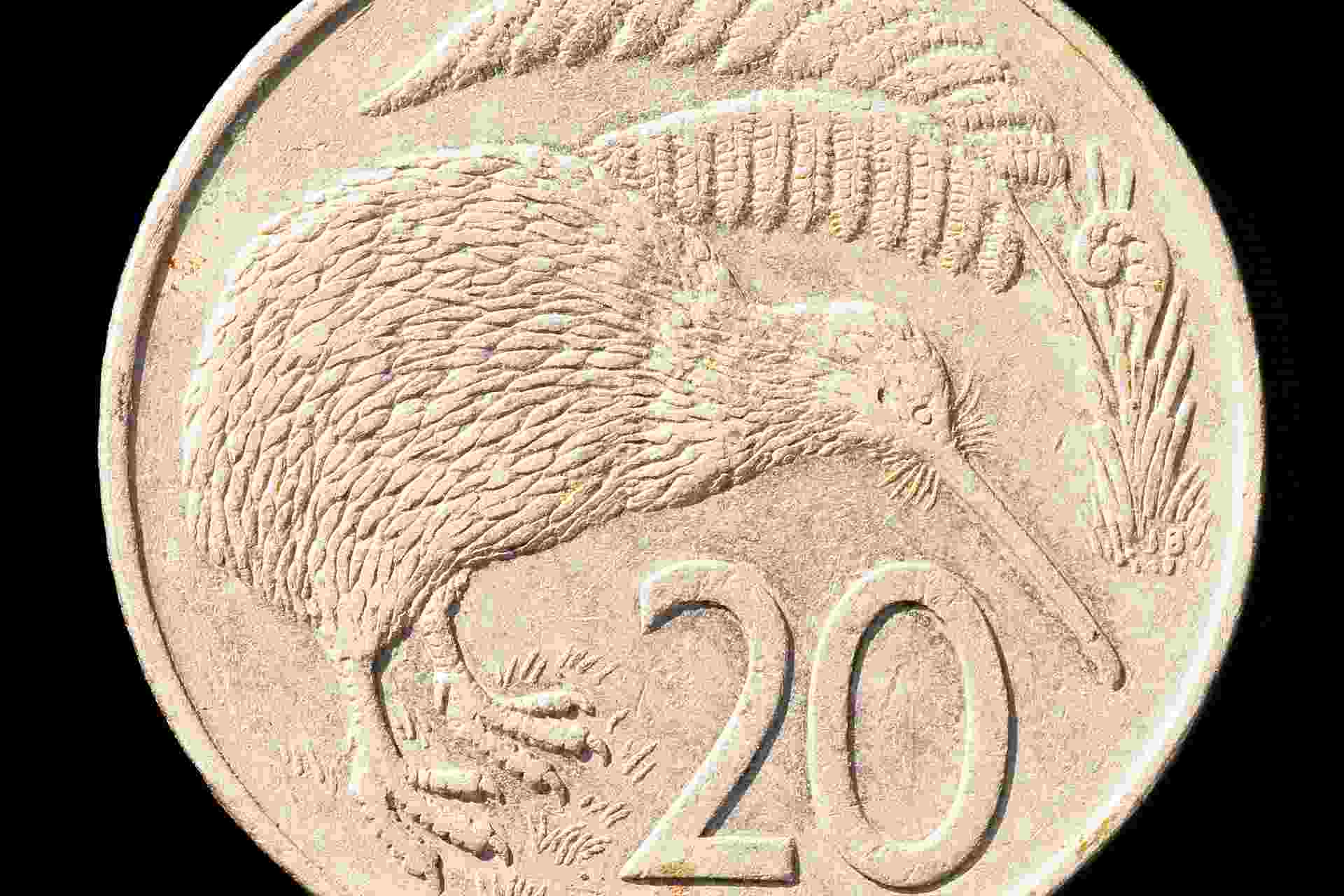 RBNZ joins the dovish parade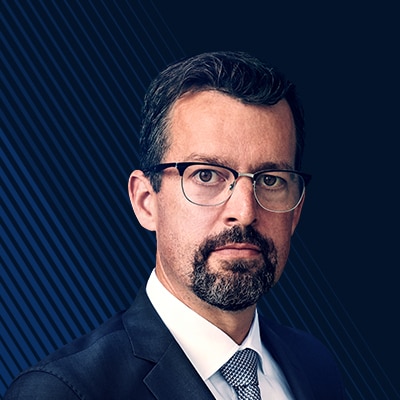 John Hardy
Head of FX Strategy
Summary: New Zealand's central bank waxed dovish overnight, stating now that direction of next rate move is most likely to the downside. This took the steam out of a hard charging kiwi, particularly jolting after a session in which the smaller currencies were heavily bid.
---
More whiplash for FX traders overnight (on top of the JPY cross churning we discussed yesterday in our latest Breakout Monitor) as the New Zealand dollar, after registering a string of recent highs versus the AUD and pushing on a big resistance level against the US dollar yesterday, was pummelled by a dovish shift from the Reserve Bank of New Zealand, which joins its global cohorts in shifting guidance to the downside with the opening sentence of its new statement: "Given the weaker global economic outlook and reduced momentum in domestic spending, the more likely direction of our next OCR move is down".
The size of the downward adjustment at the front end of the NZ yield curve – a whopping 12 basis points for 2-year rates as of this writing – suggests the market was duly impressed and this may be the end of the line for across the board NZD outperformance.
In general, however, the overall degree to which the Antipodeans weaken may have more to do with whether China's economy is seen as responding soon to new stimulus efforts and whether global asset markets continue to celebrate an almost across the board dovish shift in dovish guidance. The AUD, after all, has maintained reasonable altitude since January in broad terms after the Reserve Bank of Australia's own dovish shift.
Theresa May's Brexit deal is now getting the support it couldn't before, as hardline Tory Brexiters fear that it is her deal or a process that risks leading to no deal at all. Sterling is firm versus the euro and less than a percent from the recent highs for the cycle as the market games the odds of May's deal versus "something else" that most likely means a softer Brexit or no Brexit. The question is still whether she has the votes, as the Northern Irish DUP's latest comments suggest they still prefer a delay.
See this BBC article
for a sense of the chaotic programme of votes and various directions the situation could take as parliament seeks a way forward. Time is getting short for May's deal, as it must pass ahead of the weekend under the terms of the 2-week extension granted by the EU.
Subplots in sterling and NZD aside, our broad focus is on risk appetite as a major coincident indicator after the recent test of pivotal levels in the US S&P 500. Specifically, will the S&P 500 overcome its recent peak and have a go at the all-time highs, and will US interest rates continue to fall through the rest of this week's huge Treasury auctions.
Yesterday's 2-year auction saw very strong demand and today and tomorrow see 5-year and 7-year auctions, respectively. The "melt-up scenario" would almost require that the long end of the curve stops seeing safe haven seeking and the recent minor back-u pin high yield credit spreads eases. But if the melt-up scenario does engage, we could see a weak G3 with the JPY leading the race to the bottom and strong EM. On the flip side, signs that the risk rally this week was just another treacherous head-fake would likely see the complete opposite, with USD and JPY firming the most.
Trading interest

Selling NZD on upticks via long AUDNZD
Waiting for a view on the USD, but USDCAD rally has remains reasonably orderly for a first place to look at USD longs with stops below 1.3300.
Chart: AUDNZD

The RBNZ dovish shift is similar to the one made by the RBA in recent months and saw a loud rejection of the recent string of new lows below the 1.0400 and even 1.0300 levels. For this pair, the 1.0450 area looks important for the bears to maintain any case for maintaining a downside bias – and AU/NZ rate spreads suggest little hope for this, although rate spreads have been a poor tool almost across the board in recent months as a coincident indicator.
The G10 rundown
USD – the greenback is standing rather tall here, about the middle of the range of last few weeks. Using Bloomberg's dollar index as a measure, we are precisely at the middle of about a 4% range stretching back some nine months.
EUR - the euro has really struggled for air this week after the weak Eurozone flash March PMIs at the beginning of the week that took German 10-year bund yields to a negative yield for the first time since 2016.
JPY – JPY crosses have apparently rebounded on strong risk sentiment, but there is plenty of dissonance with strong bond markets providing offsetting coincident pressure (lower yields in long US treasuries traditionally a strong support for JPY), as well as elevated spreads in credit and EM. Local pivot levels for USDJPY remain 111.00 and 110.00
GBP – sterling could lurch sharply higher on May's deal achieving a miraculous success before the weekend, but the upside path could prove far choppier if
the scenario drifts into a longer delay.
CHF – EURCHF is plumbing the lows of the cycle near 1.1200 on the struggling euro.
AUD – some collateral damage here from the RBNZ dovish shift overnight, but can bears get anything going in AUDUSD, for example (where rate spreads have largely coincide with the price action due) with China maintaining a firm CNY? Weaker risk sentiment and concern that a weak, or no, US-China trade deal is perhaps the only rout to a weaker AUD versus JPY and USD again.
CAD – USDCAD a reasonable first place to look for USD rally continuation, having recently survived the 1.3300 test and after oil suffered a setback yesterday. A solid charge at 1.3600+ would require that global markets start to fret the global growth outlook again rather than finding solace in dovish central banks shifts.
NZD – this was dovish guidance that made quite a difference in the NZ yield curve and may finally spell the end of the run lower in AUDNZD, with firmer indication of this on a rally above 1.0500.
SEK – EURSEK is having a look lower, but to get full reversal through 10.40-35 zone, we'll need to see rays of hope from the Eurozone economy or for this story on fiscal stimulus to turn into something concrete (keeping more capital in Sweden and SEK if so). Sweden's latest household lending survey is due today.
NOK – EURNOK has broken lower and Norges Bank is the outlier among central banks, having just hiked rates, but a stronger NOK still needs a boost from risk appetite and oil prices.
Upcoming Economic Calendar Highlights (all times GMT)

0800 – ECB President Mario Draghi to speak
0830 – Sweden Feb. Household Lending survey
0830 – Sweden Feb. Trade Balance
0830 – Sweden Riksbank minutes
0845 – ECB Chief Economist Praet to speak
1230 – Canada Jan. International Merchandise Trade
1230 – US Jan. Trade Balance
2300 – US Fed's George (Voter) to speak
You can access both of our platforms from a single Saxo account.