FX Update: Market stumbles over initial FOMC reaction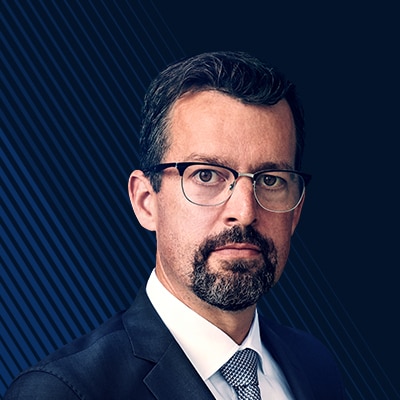 John Hardy
Head of FX Strategy
Summary: The Fed has made it more than clear that it is not about to touch the policy rate or its pace of QE purchases until US inflation rises and stays high for a sustained period. That dovish message was initially celebrated by the equity market and by USD bears, but a follow-on move higher in US long yields is providing some pushback, especially for risk sentiment, if less so for commodity-linked currencies so far.
---
FX Trading focus: Fed won't stand in the way of the economy, but will US yields?
The Fed was about as dovish as possible as indicated in my initial reaction piece yesterday, to which I would only re-emphasize my caveat that longer yields continuing to rise could possibly provide modulation and resistance to a straightforward resumption of the USD selling off while risk sentiment rises. This is being borne out today, as the big new sell-off in long Treasuries is clearly the source of broad market unease and some support coming back into the US dollar.
Most of the what I like to say about last night's FOMC has already been expressed in Steen Jakobsen's excellent Macro Digest from today – especially the longer run question of how the US government can finance itself without higher savings, domestic and foreign, or stepped up Fed QE. For now, the Fed continues to see the rise in yields as entirely benign and the market is concerned about that. As Steen said in his Digest: "Debt starts to matter when rates go up, and yesterday the Fed confirmed and "allowed" the market to take nominal rates higher. That's a big risk to take."
By the way, a key exchange during the Q&A makes the Fed's position for the near term on any thoughts of increasing rates eminently clear and distills that this is now a completely outcome based Fed, something new for the market to deal with. And the Fed simply won't touch rates or talk taper until they are sure they have the outcome they are looking for.
Paul Kiernan: (23:07)
Thank you, Chairman Powell. My question is two-fold. One, how high are you comfortable letting inflation rise? There is some ambiguity in your new target, as you mentioned, expectations driven. And do you think that that ambiguity might cause markets to price in a lower tolerance for inflation, than the FED actually has, thereby causing financial conditions to tighten prematurely, is that a concern? Thanks.
Jerome Powell: (23:39)
So we've said we'd like to see inflation run moderately above 2% for some time, and we've resisted basically generally the temptation to try to quantify that. Part of that just is, talking about inflation is one thing, actually having inflation run above 2% is the real thing. So over the years, we've talked about 2% inflation as a goal, but we haven't achieved it. So I would say we'd like to perform, that's what we'd really like to do, is to get inflation moderately above 2%. I don't want to be too specific about what that means, because I think it's hard to do that and we haven't done it yet. When we're actually above 2%, we can do that. Look, I would say this, fundamental change in our framework is that we're not going to act preemptively based on forecast, for the most part and we're going to wait to see actual data. And I think it will take people time to adjust to that and to adjust to that new practice and the only way we can really build the credibility of that, is by doing it. So that's how I would think about that.
And the Fed's seeming confidence that an inflationary spike this year will not lead to follow-on inflation in coming years is more than clear in the latest economic projections from this meeting, where the headline PCE forecast was raised to 2.4% YoY for this year and 2.2% at the core, but expected to fade in the following two years (just prior to the Fed's mysterious need for liftoff as inflation fades? What are we missing?) All kinds of dissonance here. To give Chair Powell credit, he does a good job of underlining that these are just estimates and reality could prove very different.
Odds and ends
Don't forget the Bank of Japan meeting overnight tonight – the rising US yields will need to see some head nod from the BoJ in the form of loosening its ceiling on longer Japanese rates – if they cap rates too far out the JGB curve at too low a level, the yen could come under considerable further pressure – fireworks potential to be sure.
Norges bank predicts that it will start raising rates in the "latter half" of the year. This is an aggressive move and is getting some respect in the market today, but I still suspect we will need to see higher crude prices for EURNOK to break solidly below 10.00.
Turkey hiked its rate more than expected – 200 basis points to 19% vs. 100 bps expected. The TRY is liking it, and will look impressive if the TRY can stick higher if risk appetite is otherwise on the defensive. The hike was necessary from the perspective of rising US rates and recent pressure on the TRY.
Ruble and geopolitics: A Biden interview saw the US president vowing that Putin would "pay the price" if proven he intervened in the US election. The Ruble didn't like it, to say the least, and just after it was trying to break stronger against the greenback. I tweeted out a chart showing how the ruble has already been heavily discounted for some time relative to crude oil. Geopolitics could rise in profile considerably in coming days and weeks on this and on the US-China dialog in Alaska starting today.
Chart: AUDUSD
The Aussie has been one of the higher beta currencies to the ups and downs in the reflationary narrative a bit more than simple risk appetite recently, but interesting to note that the combination of maximum Fed dovishness (at short end, if not at long end as per above comments) and a very strong jobs report in Australia overnight is not more firmly sustaining the AUD rally attempt here. A close below 0.7800 through the end of this week could set up bearish interest for a test lower.
Graphic: FX Board of G10 trends and momentum
The trend evolution readings are a bit slow (by design!) in picking up momentum shifts, and the fact that some of yesterday's moves have been unwound and that we are back to unchanged in many currency pairs has muted the shifts in the trend signals here- not a lot of conclusions to draw. Take gold and the Aussie, which both posted strong new highs overnight, but are stumbling rather badly in the European session today.
Upcoming Economic Calendar Highlights (all times GMT)
1230 – US Initial Weekly Jobless Claims

1230 – US Mar. Philadelphia Fed Survey

1430 – EIA's Weekly Natural Gas Storage Report

1555 – US Fed Chair Powell to Speak

2330 – Japan Feb. National CPI

0030 – Australia Feb. Retail Sales

Overnight: Bank of Japan announcement and policy review
You can access both of our platforms from a single Saxo account.