FX Update: EURJPY overextended if EU outlook sours again.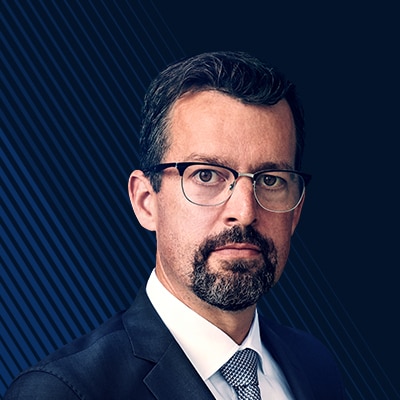 John Hardy
Head of FX Strategy
Summary: The rise in yields after a weak T-bond auction yesterday has largely been erased in pre-New York trading today as risk sentiment soured in Europe, possibly on COVID-19 news flow combined with weak employment data. The euro is under modest pressure and EURJPY looks a bit over-extended to the upside if we are set for a bout of concern on the EU growth outlook.
---
Yesterday saw bond yields edging higher still after a weak US 30-year T-bond auction that saw the lowest bid-to-cover ratio (2.14) since 2019, but the move lower from the closing price on Wednesday was already almost entirely erased by late morning in Europe this morning, so volatility around the move has been fairly muted – USDJPY had a go at 107.00 but has eased back lower and most other FX pairs are boxed into narrow trading ranges. One exception to that in JPY crosses is EURJPY, where we wonder if the pair is overextended to the upside, given fresh COVID-19 breakout fears across much of Europe and the very weak Q2 employment numbers, which registered a -2.9% drop year-on-year, the worst ever, despite EU countries' furlough and other programmes aimed at keeping workers nominally employed.
The Aussie could hardly muster a reaction overnight to RBA Governor Lowe indicating to a parliamentary committee that the latest outbreak is hampering the recovery and that he would like for the Aussie to be lower. Clearly, the RBA will have to up its game if it wans to keep a lid on the Aussie when iron ore prices are within 10% of their highest price stretching back to 2013 (when the CNY was some 10% stronger, by the way). The market is rightfully taking the RBNZ at its word on currency as it has a history of intervention and touted its "active preparation" for a negative rate policy. This has helped keep AUDNZD well clear of the recent 1.0865 break that could be opening up for a major move higher to 1.12-1.13. New Zealand's renewed struggle with a COVID-19 outbreak after no new cases for months is another factor weighing on the NZD.
As for US yields, we continue to watch closely as a critical market input, but recognize that a challenge of perhaps 100 basis points in the US 10-year yield benchmark (currently 70 bps), for example, may be needed to set the market on edge.
US weekly claims data was rather positive yesterday, with the initial claims registering a chunky >300k drop to 865k and the continuing claims posting a 600k drop to below 15.5M. Today we have a look at US Retail Sales data, which gets increasingly interesting from here with the attenuation of the generosity of the CARES act payments after the end of July. The stimulus thrown at the economy during the lockdown was so generous that Retail Sales almost managed to bounce back to a new all-time high in June despite a cratering economy in Q2.
EM focus
Action in EM is a bit more engaging than what we are seeing in G-10 currencies, as USDTRY edges above the highest close for the cycle and the lira has now devalued some 5% beyond the perceived 7.00 level in USDTRY. The Turkish central bank will meet to set rates next Thursday and the government there has already pulled back from some of its credit stimulus excesses in recognition of the curency's plight. Much more – and likely a series of rate hikes so despised by the country's leadership – is needed to stabilize the currency. Elsewhere in EM, MXN is actually stronger against the USD after the expected 50-bps rate cut to 4.50% yesterday. The central bank's statement positioned any further cuts on developments in inflation, which has rebounded back above 3.0%, so we're likely close to or have just seen the last cut for the cycle. For Russia and the ruble (RUB), meanwhile, we are eyeing the situation in Belarus, where there are widespread protests against the election results – also with the participation of factory workers. Russian involvement if the Belarusian government comes under pressure could bring with it the risk of sanctions and a therewith a threat to the ruble.
Chart: USDCAD
CAD and NOK have moved rather aggressively higher over the last week, clearly in part on crude oil prices trading near recent highs and perhaps as well on hopes that an imminent vaccine will encourage a demand rebound for energy that could meet some degree of supply shock in the months ahead after some production and especially investment has been shut down due to the collapse in prices over the COVID-19 crisis. USDCAD took out the major 1.3350-00 area on the way down, a bearish development. The bears are in good shape with a bit of fresh momentum over the prior two sessions helping avoid a "triple divergence", but the outlook lower could hinge on new highs in oil prices and equities that haven't been forthcoming today – quite the contrary. Stay tuned – the bulls still need a strong comeback above 1.3300-50 and then some to signal any trend reversal potential, while bears will continue to eye the next major hurdle at 1.3000 if risk sentiment and oil prices avoid any sizable consolidation.
You can access both of our platforms from a single Saxo account.