FX Update: Cratering risk sentiment contained or contagious?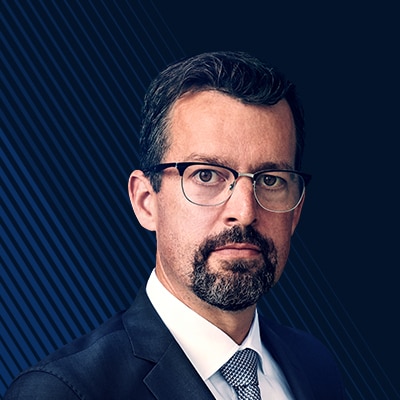 John Hardy
Head of FX Strategy
Summary: Risk sentiment is broadly under pressure, with muted reactions across FX, although yesterday did produce new developments worth noting, and the event risk of the week is up today in the form of semi-annual testimony from Fed Chair Powell. Any hint from Powell on the Fed stance on rising yields will be closely watched, with even the absence of concern sending a loud message to this touchier-than-usual market. Also, an RBNZ meeting preview ahead of the meeting tonight.
---
FX Trading focus:
Risk off contained or contagious?

ECB talks bond yields

Powell on tap…

EURCHF still rising!

RBNZ preview
Risk off – contained or contagious? We are seeing a generally downdraft in risk sentiment, but one that doesn't yet look especially alarming if we gauge the level of concern with credit spreads (in US high-yield terms, spreads pegged near their lows, in EM credit terms, only a gentle rise in spreads over last few days from cycle lows), or even the MSCI world, which as of this writing has not yet even managed a 2% decline in USD terms since posting its most recent all time high last week. But the extreme volatility in the most speculative pockets of this market, like in crypto currencies and the highest flying EV- and ARK-related stocks, we all need to be on our toes for the risk of contagion to the broader market – and especially if commodities experience a reversal – the likeliest development to spike FX volatility here in the near term, given its recent strength as a theme.
So far, FX has hardly even nodded its head at developments, although today's somewhat more brutal selling of risky assets is starting to see a strong bid come in under the US dollar versus the recently high-flying commodity currencies. Cue the most important event risk of the week that could either supercharge the decline or already from these shallow consolidation levels trigger a new rush of speculative exuberance – Fed Chair Powell's testimony today and tomorrow.
Fed's Powell ahead – as I noted yesterday, Fed Chair Powell is headed for Capitol Hill for the Fed's semi-annual testimony before the Senate Banking Committee today and the House Financial Services Committee tomorrow. His appearance is coming at a more sensitive time than usual given the current gyrations in markets. Some quicker thinking US congress-folk may try to make the link between stimulus plans and rising yields and get rather probing on what the Fed plans to do if yields rise too far or if budget deficits are too large and wouldn't that require more QE if yields aren't to spike out of control and thus be enabling the current administration while possibly destabilizing the dollar or producing other negative outcomes, etc. I was a bit dismissive of their sensitivity to financial market developments in this morning's Saxo Market Call podcast, but given that there is plenty of politically motivated hay to be made on recent market-related themes (GameStop related short squeeze, general speculative excess, inequality rising since pandemic outbreak, now rising rates, etc..) I may be underestimating the level and severity of the inquiry today and tomorrow. There is a very boring bit of political theater preceding his testimony, but we will have to watch closely for all commentary on yields and policy implications linked to rising yields and inflation risks in the hours of testimony today and tomorrow.
ECB already weighing in on bond yield rise – in yesterday's speech, ECB President Lagarde prominently noted the rise in longer EU bond yields, an important signal that is a kind of a first shot across the bow on the intent to eventually do yield curve control if the rise continues. "Sovereign yields are particularly important…Banks use those yields when setting the price of their loans to households and firms….Accordingly, the ECB is closely monitoring the evolution of longer-term nominal bond yields." This after, for example, the German 10-year bund yield rose from -60 to -50 basis points in January to -30 basis points just before here speech, while French 10-yr OAT yields hit a heady -3 bps. It is also a development that limits the euro's upside potential in broader terms on the assumption that there is no price discovery in longer yields even if the rest of the world's yields head higher.
CHF continues lower – the EURCHF move has broken new ground, even if as noted yesterday we wonder at the potential for a notable extension higher, particularly after the ECB is already beginning to stir on the recent rise in yields. There could be a connection with weakness in the equity market in the US, as the SNB's equity and gold holdings, together with the recent yield rises, are a possible driver for the CHF weakness as central bank reserves go up in smoke in relative terms. I expressed skepticism at the ability of EURCHF to go much beyond 1.1000-1.1050 yesterday, but I may need to recalibrate that assumption: a further rise in real bond yields from here could surprise me and send EURCHF to even test 1.1200. USDCHF is certainly also a player in CHF flows and we just saw that pair pushing on the important 0.9000 level – a broadening rout in risk sentiment from rising yields could see that pair suffering a squeeze as well.
RBNZ preview – push-back against kiwi strength?
In G-10 FX, if we do get further contagion across asset markets that also eventually spreads to commodities, the G10 smalls will be in for a drubbing, particularly the highest flying AUD, although NZD could come in for some notable consolidation as well. Another important risk for NZD bulls is the RBNZ if it chooses tonight's meeting to make a more pointed effort at talking down the currency, which it might do given its near vertical rise from the pandemic lows. The trade weighted kiwi has ripped to nearly a three-year high in recent weeks. The RBNZ is in a tough spot to do anything about this in rate-setting or rate-guidance or macroprudential policy terms, but a hint at outright currency intervention might do the trick – it is certainly something that the bank has experience with doing in the past. I am not convinced that Orr and company will make a more aggressive move tonight – but it is worth considering the risk and short term NZD downside optionality is one way to trade it.
Chart: NZDUSD
Nothing particularly amiss here for the USD bulls and NZD bulls if the backdrop if the RBNZ proves a non-event and the commodity inflation focus continues apace from here, particularly now that the NZDUSD pair has broken new ground above – but we would like to see the lay of the land after the RBNZ tonight, and before that, whether Fed Chair Powell encourages or discourages USD bears in today's and tomorrow's important semi-annual testimony before Congress. Not the MACD breakdown risk if price action higher fails to sustain here.
Upcoming Economic Calendar Highlights (all times GMT)
1300 – Hungary Central Bank Decision

1400 – US Dec. S&P CoreLogic Home Price Index

1500 – US Fed Chair Powell to deliver Semi-annual testimony before Senate committee

1730 – Canada Bank of Canada Governor Macklem to Speak

0100 – New Zealand RBNZ Official Cash Rate Announcement

0200 – New Zealand RBNZ Governor Orr to Speak
You can access both of our platforms from a single Saxo account.