FX Breakout Monitor: USD continues to soften ahead of FOMC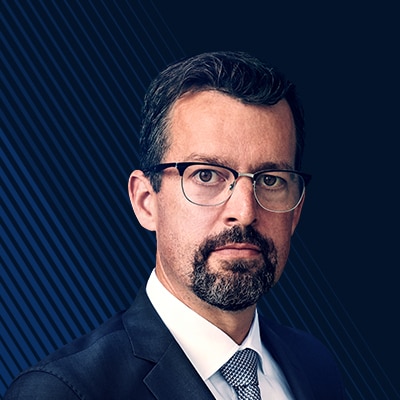 John Hardy
Head of FX Strategy
Summary: The US dollar rally has turned into a slow and steady tactical rout, having caught traders the wrong way around after the dovish ECB meeting last week. Next week will be about whether the FOMC triggers any more determined directional view on the dollar.
---
For a PDF copy of this edition, click here.


USD is stumbling badly again today, across the board outside of a likewise weaker CAD. The Scandie strength remains in evidence, with USDNOK as the first USD pair since GBPUSD earlier this week to attempt a break higher versus the dollar. The USD story for the last several months has been a nightmare for trend and momentum traders, as every attempt at new highs and new lows has soon turned after failing to gain directional persistence.
Next week could prove a key test on that front with Wednesday's FOMC meeting, although after so much noise from the Federal Reserve recently, there seems little anticipation around this event – ironically making it easier for the Fed to surprise on either side of expectations.
Breakout signal tracker
The market environment in the major currencies has been treacherous all year as almost every range breakout, especially in major US dollar pairs, has fizzled and failed to follow through. Our EURUSD signal was stopped out at the lowered stop and we take off the AUDUSD signal today as well, perhaps later than we should have, after there was never any follow-through lower a full week after the entry.
Today's FX Breakout monitor

Page 1: The USD is offered, but still far away from a break lower in most pairings – except for in GBPUSD, which mulled a break higher earlier this week. But for sterling, traders need a firmer grasp of the shape of the future to sustain a directional move. Elsewhere, CAD is weak in the crosses after a very weak existing home sales data point earlier today (and a weak USD often weighs on CAD in crosses as well).
Page 2: NOK is really on the move as recent data point to a Norges Bank hike next week and oil prices and risk appetite have also been supportive. The bid in EM and appetite for Russian bonds (and willingness by Russia to issue as many as investors are willing to buy) sees USDRUB nibbling at a breakout lower.
Chart: USDNOK

USDNOK is looking at its lowest closing level in over 19 days today ahead of an important week for both currencies, as the FOMC is set to meet on Wednesday (options markets pointing to little anticipation around that event, but plenty of ability to surprise if the Fed wants to make a point) and more importantly a Norges Bank meeting on Thursday, where the the bank is expected to hike and provide rate guidance.

NOK has already broken higher against the euro (and is staring down the important longer-term level around 9.6500 if it keeps going), while USDNOK is also looking at interesting levels here if NOK strength continues next week for a possible move to 8.25 or lower on the right combination of messages from the respective central banks next week, and assuming oil prices are stable or higher.
REFERENCE: FX Breakout Monitor overview explanations

The following is a left-to-right, column by column explanation of the FX Breakout Monitor tables.

Trend: a measure of whether the currency pair is trending up, down or sideways based on an algorithm that looks for persistent directional price action. A currency can register a breakout before it looks like it is trending if markets are choppy.

ATR: Average True Range or the average daily trading range. Our calculation of this indicator uses a 50-day exponential moving average to smooth development. The shading indicates whether, relative to the prior 1,000 trading days, the current ATR is exceptionally high (deep orange), somewhat elevated (lighter orange), normal (no shading), quiet (light blue) or exceptionally quiet (deeper blue).

High Closes / Low Closes: These columns show the highest and lowest prior 19- and 49-day daily closing levels.

Breakouts: The right-most several columns columns indicate whether a breakout to the upside or downside has unfolded today (coloured "X") or on any of the previous six trading days. This graphic indication offers an easy way to see whether the breakout is the first in a series or is a continuation from a prior break. For the "Today" columns for 19-day and 49-day breakouts, if there is no break, the distance from the current "Quote" to the break level is shown in ATR, and coloured yellow if getting close to registering a breakout.

NOTE: although the Today column may show a breakout in action, the daily close is the key level that is the final arbiter on whether the breakout is registered for subsequent days.
You can access both of our platforms from a single Saxo account.