FX Breakout Monitor: Select EM FX breaking higher ahead of FOMC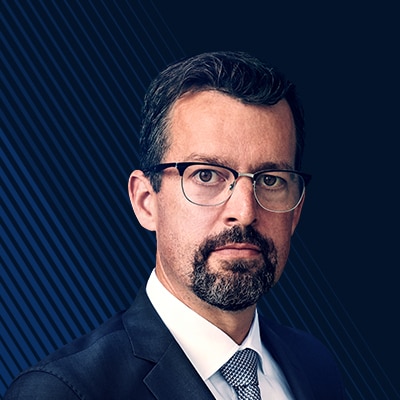 John Hardy
Head of FX Strategy
Summary: The US dollar is on the defensive after unwinding a period of prior strength. Just ahead of this week's key FOMC event risk, select EM currencies are making an aggressive statement that the Fed will prove benign.
---
For a PDF copy of this edition
, click here.
A quick update today as we view signals early this week with an added dose of scepticism after weeks of mostly treacherous false breaks in the major pairs and with two critical event risks this week – possibly pivotal Brexit votes over the next day or two (likely less pivotal if May's deal doesn't pass or isn't brought to a vote because of a third sure defeat) and Wednesday's Federal Open Market Committee meeting.
The USD weakness of the last few sessions has arrived after a former period of strength, so few USD pairs are in breakdown mode, although a resurgent NOK has been poking at local breakout levels versus both the USD and EUR and some EM currencies, especially RUB but MXN as well, are gunning for new highs versus the beleaguered greenback ahead of what is expected to be a dovish FOMC. Certainly, the FOMC will have to deliver to send the big USD over the edge, or else we risk simply churning back the other way.
Today's FX Breakout monitor

Page 1:
The US dollar is still relatively weak, and some of the local breakout levels to the downside (for example that 19-day high close of 1.1289 in EURUSD) are not particularly inspiring as we they are still within the longer-term ranges that have suffocated volatility for months now. The FOMC will have to trigger a real narrative changer and/or volatility will need to swing into a higher gear to excite directional interest in the USD. Elsewhere, JPY crosses continue to show the effects of strong risk appetite, although we have yet to see a range break signifying more determined JPY weakness.
Page 2: Here, we note that AUDJPY and GBPJPY are the closest to posting new JPY weakness. NOK has pulled back a bit intraday today after posting new highs as traders are gunning for a Norges Bank rate hike this Thursday. The EURNOK chart is most pivotal around the 9.65 area for a more significant break level. Note USDRUB breaking down (chart below) and USDMXN attempting to do the same.
Chart: USDRUB

USDRUB has surprised with a breakdown through a major line in the sand around 65.00 ahead of an FOMC on strong investor interest for Russian government bonds, as the Russian government has moved to increase issuance on strong demand. But unless the USD oil price continues to increase, a more determined RUB strengthening may be difficult to achieve from here. And if the FOMC waxes far less accommodative than the market is expecting, all of EM could find itself suddenly on the defensive after this Wednesday's FOMC meeting.
REFERENCE: FX Breakout Monitor overview explanations

The following is a left-to-right, column by column explanation of the FX Breakout Monitor tables.

Trend: a measure of whether the currency pair is trending up, down or sideways based on an algorithm that looks for persistent directional price action. A currency can register a breakout before it looks like it is trending if markets are choppy.

ATR: Average True Range or the average daily trading range. Our calculation of this indicator uses a 50-day exponential moving average to smooth development. The shading indicates whether, relative to the prior 1,000 trading days, the current ATR is exceptionally high (deep orange), somewhat elevated (lighter orange), normal (no shading), quiet (light blue) or exceptionally quiet (deeper blue).

High Closes / Low Closes: These columns show the highest and lowest prior 19- and 49-day daily closing levels.

Breakouts: The right-most several columns columns indicate whether a breakout to the upside or downside has unfolded today (coloured "X") or on any of the previous six trading days. This graphic indication offers an easy way to see whether the breakout is the first in a series or is a continuation from a prior break. For the "Today" columns for 19-day and 49-day breakouts, if there is no break, the distance from the current "Quote" to the break level is shown in ATR, and coloured yellow if getting close to registering a breakout.

NOTE: although the Today column may show a breakout in action, the daily close is the key level that is the final arbiter on whether the breakout is registered for subsequent days.
You can access both of our platforms from a single Saxo account.