Which companies are researching a COVID-19 vaccine?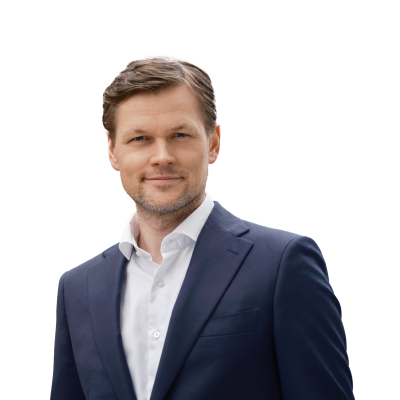 Peter Garnry
Head of Equity Strategy
Summary: A vaccine against COVID-19 is critical for society and to get the economy back on track. We've looked at the WHO's official list of 76 vaccine candidates being tested, found the companies involved with developing them and detailed those you can trade via Saxo's trading platform. The potential is big for the company that develops the right vaccine, but it also comes with very high risk.
---
Health experts agree that a vaccine is key to fighting the COVID-19 global pandemic and restoring life and the economy to what it was. The fastest vaccine ever developed in human history took four years, but the community of universities and biotechnology companies feel confident that through global collaboration a COVID-19 vaccine can be ready in 18 months. The race is on. The WHO published a list of 76 vaccine candidates on 20 April and this is now the official list. We have no knowledge of which company will win the race to find a vaccine against COVID-19. But we have found all the companies with Saxo ticker codes, so that it's easier for you to identify the companies that can offer you exposure to this potential upside. It's important to recognise that investing in this opportunity comes with very high risk as some of the companies are illiquid and have small market values. But in general the risks of developing a vaccine are high, as you are competing against many other companies and universities. More importantly a vaccine is not just a vaccine as each comes with different coverage ratio of the various mutations but also with different risk profiles for the various age cohorts.
Companies on the WHO vaccine list, which you can trade via SaxoTraderGO, ordered by market cap.
Saxo ticker
Company
Return YTD,
pct. (LCY)
Mkt. cap
(USD mn.)
PFE:xnys
Pfizer Inc
0.1
215332
MRNA:xnas
Moderna Inc
144.7
17643
600196:xssc
Shanghai Fosun Pharmaceutical
28.5
11685
BNTX:xnas
BioNTech SE
42.6
10960
APDN:xnas
Takara Bio Inc
23.0
2860
4563:xtks
AnGes Inc
154.0
1881
INO:xnas
Inovio Pharmaceuticals Inc
205.5
1471
NVAX:xnas
Novavax Inc
333.2
999
ARCT:xnas
Arcturus Therapeutics Holdings
272.2
804
DVAX:xnas
Dynavax Technologies Corp
-29.2
355
VXRT:xnas
Vaxart Inc
627.5
181
IMV:xtse
IMV Inc
-25.5
110
IBIO:xase
iBio Inc
323.7
107
ALT:xnas
Altimmune Inc
61.9
47
HTBX:xnas
Heat Biologics Inc
15.1
45
IPA:xtsx
ImmunoPrecise Antibodies Ltd
32.8
38
EXPRS2:xome
Expres2ion Biotech Holding AB
380.7
30
For more coronavirus trading inspiration, check the coronavirus section in SaxoTraderGO.
You can access both of our platforms from a single Saxo account.