Saxo Bank's equity market World Cup challenge – Colombia to win?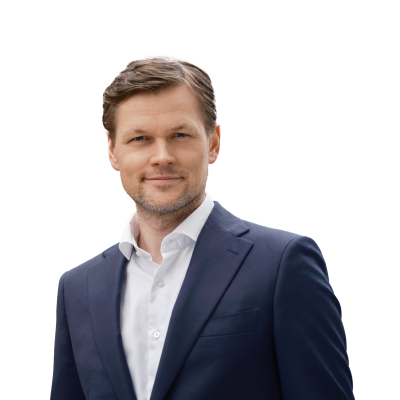 Peter Garnry
Head of Equity Strategy
For a complete list of five-year price charts for all stocks in Saxo's 2018 Equity World Cup, click here.

It's summer and it's 2018 which means that the FIFA World Cup in Russia is about to start. The first match kicks off on Thursday June 14 at 18:00 local time, featuring the host, Russia, and Saudi Arabia, at the Luzhniki Stadium in Moscow. This battle for glory by national football teams from around the globe is mirrored by the battle fought by countries on electronic exchanges worldwide as they compete to be favoured by global investors. In tribute to financial markets and their participants we decided to play a virtual game of our own – welcome to the 2018 World Cup for stocks!

Game rules

Each participating country is represented by a publicly listed stock chosen by SaxoStrats (see country list below) – the main criteria has been the largest market cap stock for each country. For some countries we change the stock because it would likely not reflect people's perception of the country; for example did we change SAP for Germany to Adidas because the latter is more iconic for Germany and something that relates well to the World Cup because Adidas is a sponsor.

In the cases of Senegal, Uruguay, and Iran we have entered substitutes. Senegal and Uruguay do not have sufficiently liquid stock markets from which to choose stocks. These two countries will each be represented by a government bond (bullet bond and denominated in USD) with almost the same maturity. In the case of Iran, the trade sanctions mean that we have no access to financial market information from there. As a result we have given Iran the honour of representing the oil market (Brent crude).

The 48 group matches that will be played from June 14 to June 28 will be decided based on the cumulative total return of the instruments with the start date set to June 13 (close prices) and the end date set to the day of the final match (close prices). This means that the stock with the highest total return during these two weeks will most likely win the most matches and win group matches. It is important to note that we judge the companies solely relative to each other based on the total return over the period. As such our updates and comments will not reflect any price targets or recommendations (neither direct or indirect).

We will make our stock predictions continuously and each day we will compare the results from financial markets with the real football results.

In order to avoid commenting on stocks from countries that have not advanced to the knockout matches, we will reset the 2018 World Cup for stocks after the group matches. We will of course track in parallel the pure stock game and tell which country won based on stocks if we had not restarted the game. So in the knockout phase we let the actual countries from the real world battle it out again using cumulative total return with the start date set to Friday 29 June (close prices) and end date to the match day (close prices).
Believe in momentum, believe in Colombia

The momentum effect (or factor if you will) is well-documented since the 1990s and basically says that stocks that have outperformed will most likely continue to outperform. Based on this observation we have calculated the total return across the stock game universe and ranked them to see which country/stock right now looks the most promising. In turns out that Colombia (Ecopetrol) is the clear winner on momentum with a total return YTD of 46.8% (in USD) with runner-up being Saudi Arabia (SABIC) having 30.9%. Behind the big return in Ecopetrol shares is of course the strong price performance of oil on top of still strong investor sentiment on Latin American equities; well, except for Argentina which is experiencing a capital flight crisis. So despite Messi in real life football, Argentina should have high expectations for our stock game unless we see a big reversal in sentiment.

We will make our final prediction next week on the opening match but our current prediction is that Saudi Arabia (SABIC) will beat Russia (Gazprom).
You can access both of our platforms from a single Saxo account.