Meituan-Dianping raises $4.2bn ahead of trading debut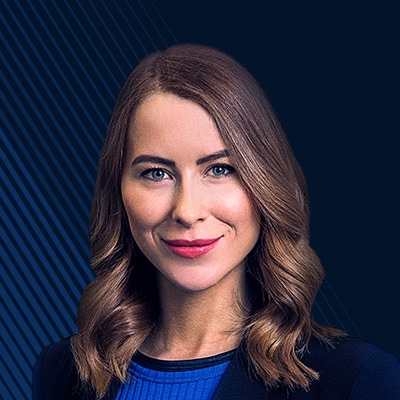 Eleanor Creagh
Australian Market Strategist
Summary: Meituan-Dianping has raised $4.2 billion ahead of its first trading day, but the firm's top-of-range pricing looks vulnerable in light of the overall weakness seen in Hong Kong IPOs this year.
---
Describing itself as "the Amazon of services," Beijing-based, Tencent-backed Meituan-Dianping is a technology startup like no other –China's answer to Groupon, Uber Eats, and Yelp, all rolled into one platform.
The company has filed for a Hong Kong IPO
and has priced 480.27 million Class B shares at HK$69, the top end of marketed range, raising US$4.2bn and valuing the company at US$52.5bn.
Meituan's pricing at top top end of the range (unlike recently listed
Xiaomi
and
NIO
, which priced at the bottom of the range) is a signal that while sentiment in the Hong Kong market might be struggling, there is still demand for stocks with exposure to the rapidly growing long-term trajectory of China's internet economy. Meituan will start trading on September 20.
The retail portion of the IPO was 1.5x oversubscribed, lagging both the Xiaomi IPO (9.5x oversubscribed) and Ping An Healthcare (more than 600x oversubscribed). This trepidation from retail investors may be a reflection of the lacklustre year-to-date performance of Hong Kong IPOs; they have fallen an average of 22% from listing price, and the overall sentiment in the Hong Kong market is depressed with the Hang Seng index down 17.5% this year.
Of particular importance for a tech startup such as Meituan is the sentiment in Chinese tech. The valuation of Chinese tech has previously been extreme relative to the US due to the sector's stellar growth. Now that actual growth is no longer meeting expectations, we are seeing a repricing across the sector as a whole. It is our belief this is based on a slowing growth trajectory rather than a structural problem within the sector given long-term opportunities, but the sentiment is undoubtedly negative which has affected retail demand for Meituan.
Meituan is China's leader in O2O (offline-to-online) services, creating a one-stop "super app" for a range of services from haircuts, manicures, and massages, to movie tickets, food delivery, and hotel bookings.
Meituan has delivered impressive revenue growth at 744% from 2015 through to 2017, but despite growing revenue at a startling pace the company is still unprofitable. In 2017 revenue increased to 33.9bn yuan ($5.2bn), up 161% from a year earlier. Last year the company still posted a loss of 18.99bn yuan per the prospectus, although after adjusting for changes in the value of convertible redeemable preference shares, share-based compensation expenses and other items, adjusted net loss was recorded as 2.85bn yuan; this is approximately half the net loss recorded in 2016.
Operating loss is trending down and if the top line growth accelerates on the same trend along with the rapid acquisition of new users, the potential to turn a profit is there...
if
Meituan manages to successfully stave off its competition.
Valuing Meituan on traditional metrics is hard given the company's lack of profits. Estimating that revenue could grow to $70bn this year, continuing the growth in revenues seen through to April this year, and Meituan's valuation of $52.5bn, then the company is valuing itself at 5.1x FY18 revenues.

To put this in perspective, Alibaba, a comparable company with its own food delivery component (Ele.me) trades on an EV/FY18 Sales ratio of 10.05. CTrip.Com, China's most popular online travel agency and Meituan's biggest competitor in the travel services industry trades on a EV/FY18 Sales ratio of 4.9.

It must be noted both these businesses are profitable while also growing rapidly; Alibaba grew revenues 61% in the last year while remaining profitable.

In April 2018 Meituan had 290m monthly active users (MAU) and last generated over 5.8bn transactions with over RMB 357bn in gross transaction volume. Comparing the company with Alibaba, which has 576mn MAU spending more than RMB 5tn this year, the valuation discount seems warranted.
The problem for Meituan comes from its food delivery segment, which accounts for two-thirds of revenue. This segment of the business attracts a large user base, but it is cash-burn heavy and operates on thin margins of just 9%.

According to the company's prospectus, the daily average food delivery for the four months ending April 2018 was 14.1m. During this time period, the revenue generated from the food delivery segment of the business was RMB 9.7bn but the cost of revenue was RMB 8.7bn. This works out to an average cost/food delivery of RMB 5, with revenue/delivery of RMB 6. The food delivery segment of the business is labour-intensive and highly competitive so raising prices or charging more for delivery isn't an option without losing customers. In fact, given the heavy subsidies offered by rivals, the pressure is skewed to the downside on pricing in order to remain competitive as users are not sticky when it comes to food delivery and choices are primarily driven by cost.

Meituan faces intense competition within the food delivery industry from Alibaba-backed Ele.me, with other competitors like Baidu having been squeezed out due to price wars. Earlier this year, Ele.me announced plans to spend RMB 3bn in order to battle with Meituan for a majority share of the Chinese $1.3tn food retail and service industry, according to data from iResearch. This competition for market share has proven to be costly and will continue to dent margins as the spend required to market and attract new users will remain high.

Additionally, the cost of retaining users is high; in 2017 Meituan spent RMB 4.2bn on promotions and subsidies.
Meituan's travel and hotel segment is far more profitable, operating on gross margins of 88%. This segment of the business is similar to Groupon and allows users to purchase vouchers for services like massages and manicures, as well as booking hotels and other travel realted services.

Meituan wants to become a one-stop shop for Chinese consumers' every need, so the intention is for users ordering food delivery to be converted across to the higher-margin segments of the business. According to the prospectus, 80% of users who booked travel services were converted through the app from the food delivery segment. This is compelling in order to offset the thin margins generated within the food delivery business. The rising demand for travel and tourism in China will benefit Meituan in the long term, especially as this segment of the business operates on higher margins. The number of Chinese nationals traveling overseas is estimated to reach 230m over the next five years, rising from 130m in 2017. This coupled with growing demand for online services will generate long-term tailwinds for Meituan's hotel and travel booking services.

Other metrics, however, paint a less compelling picture; in the last year the transaction value per user only rose 26% indicating once users are active, they are not actually increasing their spend by very much. This is combined with the fact that average transactions per user is only 18.8/year, meaning frequency of use is on average once every 2.7 weeks.

While there is significant upside potential for Meituan, the industry is highly competitive and will not come without challenges. Given the fast-growing online consumer service industry in China the growth potential certainly exists in order to drive profitability, but it is likely this will come with significant marketing costs also in order to grow the user base.

The IPO will provide funds for Meituan to compete within the growing Chinese e-commerce industry, allowing the firm to grow user numbers at the same rapid pace and sustain growth, which is a necessity to drive eventual long-term profitability through economics of scale as revenue growth will then surpass operating costs.

Investors in Meituan will need to focus on the extreme topline growth and wait for the company to deliver on profits.
You can access both of our platforms from a single Saxo account.