It is time to get cautious on the Tesla-Bitcoin-Ark connection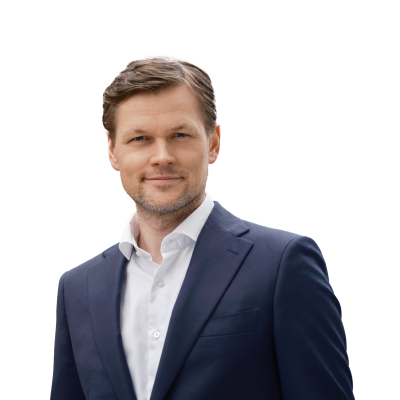 Peter Garnry
Head of Equity Strategy
Summary: In today's equity update we take a look at the overlap of investors with positions in Tesla, Bitcoin, and Ark Innovation ETF, and how that could suddenly become a forceful market risk if the recent selloff in Bitcoin triggers risk adverse behaviour among this group of investors, which is mostly Millennials, and they start selling correlated positions. We are basically putting out the warning this interconnectedness of positions could drive each other and become the epicenter of the next correction in growth equities.
---
Bitcoin was down 11% yesterday and is still struggling this morning to stabilize. Despite $65bn of wealth disappeared and maybe closer to $100bn across all cryptos there was no real risk contagious to observe across equities or other asset classes. In an internal Strats meeting we discussed whether crypto is a leading indicator for equities or it is a closed system. As we talked about on our Saxo Market Call podcast 'It's time to take some chips off the table' this morning others in the market has also been wondering whether this is a link from Bitcoin to other parts of the equity market and especially Tesla has been brought many times. It is difficult to quantity with certainty although the past year there has been a remarkably high correlation and especially co-movement on large up and down days. A survey done by Charles Schwab last year indices that Tesla and Bitcoin are in the top five holdings for the Millennials group. Given the large downward move yesterday in Bitcoin and muted reaction in Tesla it could be that the negative reaction in Tesla shows up in today's session.
But there might be another important link in the Tesla-Bitcoin trade and that's the Ark Innovation ETF which according to a recent Barron's article might have become too successful for its own good. The ETF investing in some of the hottest growth stocks with past year might have reached a capacity limit and is pushing the underlying stocks in the ETF higher on no other basis than just enormous AUM inflow. The biggest position in the ETF is Tesla with a 9.2% weight as of yesterday with the next three positions being Roku, CRISPR Therapeutics, and Square. See the rest of the top positions in the ETF below. While the Tesla position is the biggest for Ark it is only 0.3% of the outstanding Tesla. But our thinking is that a selloff in Bitcoin can cause risk adverse behaviour among investors with the Tesla-Bitcoin-Ark positions and suddenly a vicious selloff has started. Our view is that investors have a large overlap across these combined positions should consider taking some chips off the table, either directly or through hedging using options or futures. John Hardy, our Head of FX Strategy, also mentions on the morning podcast the classic risk-on currency pair AUDJPY is also a way to hedge a risk-off move across markets.
You can access both of our platforms from a single Saxo account.