How Spotify became a hedge fund favourite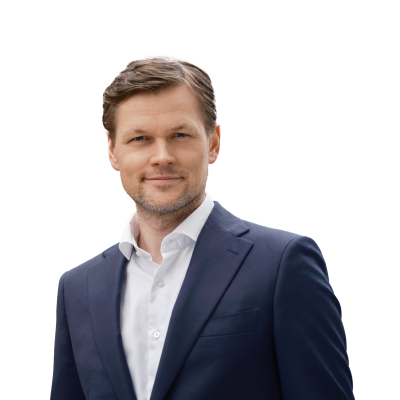 Peter Garnry
Head of Equity Strategy
These days many US institutional investment managers (investment firms, family offices, and hedge funds) report Form13F. There are several criteria that enforce a Form 13F filing but one of them is investment discretion of at least $100 million. The form has to be filed within 45 days of the end of a calendar quarter, which means the deadline is here for Q2 – hence the large amount of filings. The securities filed in the Form 13F represent only long positions in securities listed on US exchanges. Last quarter, the Quantitative Strategies team wrote code that essentially queried the SEC's Edgar database for Form 13F filings every day in order to track changes and sentiment among institutional investors in the US. We are currently tracking 80 institutional investors selected based on their investment performance and style. The number of securities entering and leaving these portfolio is extensive so we will not give you all the details but instead present our key findings. Keep in mind that the securities mentioned here represent a snapshot as of June 30, 2018 and may not reflect today's positions. In addition no securities mentioned should be regarded as trading recommendations.

Spotify is hedge funds' new darling

Spotify shares have climbed 47% from the IPO price of $132 as of yesterday's close, making it one of the best performing stocks in the US equity market. Q2 earnings were good with revenue hitting estimates and shares are in high demand as investors have no other alternatives within pure play on music streaming.

The market has also been positively surprised about Spotify's ability to fight off the competition from Apple Music. Expectations are high, which is reflected in the EV/Sales ratio at 6.3x, but compared to NVIDIA, another company with very high expectations, the valuation is less aggressive as NVIDIA has an EV/Sales ratio of 14x.

We believe Spotify will likely expand into live streaming of concerts as well as creating an advertising platform for record labels to promote new albums (Drake's latest release was an example of this). Then, we believe the company will be able over time to negotiate a better deal with record labels, which potentially could lift gross margins.

In our aggregate numbers, Spotify shares were the third most-bought shares with none of the firms we track selling shares. Sell-side analysts also seem to be outright bullish with recommendations ranging from 20 buys and nine holds to two sells. The consensus 12-month price target is $206 or around 6% higher from current levels. The biggest risk with Spotify remains increasing competition and a very elevated valuation premium against the general equity market.

Some of the hedge fund managers that have bought Spotify in Q2 are: Tudor Investment, Tiger Global, Adage Capital, Moore Capital, Lansdowne Partners, Soros Fund Management, Maverick Capital.
A failed deal

The most bought shares in Q2 were NXP Semiconductors. Our believe is that many hedge funds were buying into the shares on the sharp sell-off in April as at the time there was still a pending, all-cash deal from Qualcomm to acquire NXP Semiconductors at $127.50; in essence the move was likely driven by M&A arbitrage bets.

However, on July 7, 2018, Qualcomm terminated the acquisition bid for NXP Semiconductors. The share price has since retreated to this year's lows from early May.
Technology is funds' preferred sector

In the aggregated numbers we still observe that technology companies are the most bullish bet among hedge funds with large exposure through ETFs tracking the NASDAQ 100 Index. On an individual basis, Alphabet (Google's parent company), Microsoft, and Facebook are the most-held technology companies.

Another interesting observation is that Baupost (typically a value-oriented investment firm) bought shares in Tesla. Lansdowne Partners was also a buyer of Tesla shares in Q2.

Facebook shares were also heavily bought in Q2 post- the sharp sell-off in March. Druckenmiller's Duquesne Family Office was the most notable buyer of Facebook shares. Given the catastrophic Q2 earnings release in July the Q3 Form 13F filings will be very interesting as it will give a glimpse into sentiment on Facebook's shares.
You can access both of our platforms from a single Saxo account.