Equity Monthly: It begins and ends with China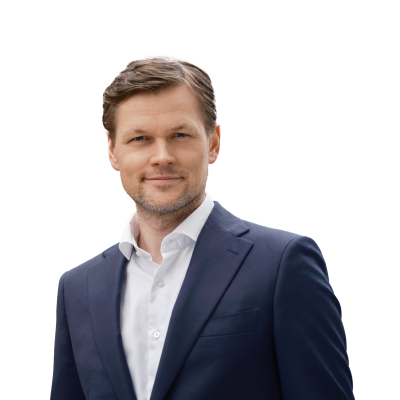 Peter Garnry
Head of Equity Strategy
Since our last monthly update, global equities have rallied 2.9% with US and especially technology shares leading the surge. The catalyst has clearly been a good earnings season and less noise over a trade war that seems to be increasingly moving into a consensus phase wherein the US strikes deals with its trading partners. However, lurking beneath the surface of calm markets is an increasingly weak China that finds itself in a difficult position.

Everything revolves around China

While equities are up, we are not seeing strong risk-on sentiment. The media is relentlessly focusing on US stocks giving global investors the impression that the world is in better shape than it is. The MSCI ACWI is still stuck in range and has not pushed above its March highs.

Today's session was another proof that something is not good in China. Despite monetary accommodation and good Chinese earnings releases, the Chinese equity market is weak. The latest surveys suggest that companies in China are beginning to feel the pain from US tariffs. Credit is weak in China and an escalation of the trade war with the US could worsen things even more. The essential problem for China is that the economy needs a weaker currency, which is already happening, but that path will lead to more confrontation with the US which in turn will increase tariffs. This dynamic could turn into a vicious cycle for China and thus the next six-12 months will likely become the most important period since the 2015 slowdown.

Our main thesis is that this cycle started with China but it will likely also end with China, placing the country at the centre of the next downturn/crisis. It may or may not be severe; that all depends on the policy response.
As we have said before, summer 2019 looks increasingly to be the time when the economy could worsen and see higher volatility in financial markets. In 2019, the Federal Reserve's monetary tightening will peak at exact the same time the fiscal impulse runs out. The structurally high deficit in the US will likely push interest rates higher, increasing the global price of money which will begin unwinding certain capital structures.

The amount of activities that have been funded by this low interest rate environment through the high yield market is incredible and will eventually be unwound (as they are not productive under higher interest rates).

Stay defensive

Although our Stronghold dynamic asset allocation portfolio added a bit more risk this week it is mostly insignificant and a technicality. Overall the portfolio is still balanced, tilted to towards being mildly defensive. This is also our overall stance on equities. The scenario described above means that emerging markets, China and everything cyclical should be underweight. Investors should focus on low volatility and high quality stocks as these should historically do better in a more uncertain world.

What could make us change our stance? Three things:

1. The Fed slows down the interest rate cycle
2. China manages to steer the economy out of its current downturn
3. Trade war escalation never happens

Technology is not a sell

On Monday we looked into technology stocks post the Facebook Q2 earnings shocker that had ripple effects in all technology stocks. Netflix and Twitter have also disappointed this earnings season and it's a fair question to ask whether the wheels are coming off tech shares. In yesterday's morning call we showed the table below arguing that technology stocks trade at a little premium to global equities given the substantially higher growth rates and unique business models generating high return on capital.

Obviously there are pockets of overvaluation in technology, like in all sectors, but the overall picture is not negative. Selective stories and valuation cases look dangerous but getting exposure to technology growth is still a sensible strategy – even in a slowing global growth scenario. More importantly, technology stocks have in general very little interest rate sensitivity due to their negative net debt position which makes them interesting in a rising interest rate environment.

The stocks highlighted below should not be viewed as trade recommendations. These stocks are selected for valuation comparisons only.
You can access both of our platforms from a single Saxo account.