EM equities go red on 2019-nCoV, Italian election result lifts sentiment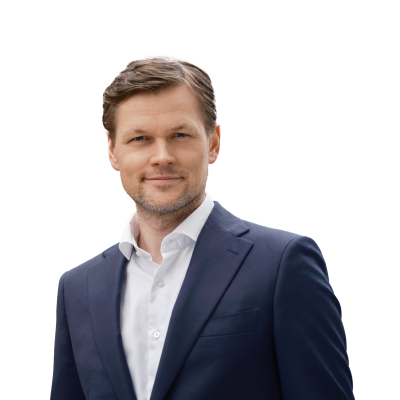 Peter Garnry
Head of Equity Strategy
Summary: In today's equity update we argue that investors should tactically be on the short side of equities respecting the unknowns and nonlinearities related to the Chinese coronavirus. For longer term investors being strategically long equities should consider reducing exposure somewhat or hedge market risk with options or futures. The most sensitive sectors to the Chinese coronavirus and potential economic impact are materials, energy, industrials, IT and consumer discretionary. Italian equities are responding positively to the weekend's result which is positive for our positive call on Italian equities which have an attractive equity risk premium.
---
Equities are finally beginning to contemplate the possibility that the virus 2019-nCoV in China will have significant economic impact as the lockdown is now affecting 56 million people. China has imposed travel bans, school closings in major cities and is extending the Lunar New Year. The market reaction already started Friday with the US equities declining as more news disseminated, but in today's session Chinese related markets are hit hard. Emerging market equities are down 4.1% and cyclical sectors are leading the declines with especially travel, luxury goods, semiconductors and mining related stocks being hit the hardest. IFO survey numbers from January also shows this morning that the economic rebound in Germany is not a straight line as we have seen in previous rebounds since 2008. It all adds to uncertainty.
We are not and do not pretend to be experts on viruses but it is important to understand that viruses are independent of each other and that comparisons to previous outbreaks like SARS in 2003 are poor risk management. China is very different from 2003 with significantly more high-speed rail network and the virus is spreading during incubation period which makes it more difficult to contain. China's health commission has said this morning that the epidemic is becoming more complicated to battle. Our view is to respect the unknowns of viruses and that it comes with potential ugly nonlinearities. From a tactical side traders should be on the short side in equities and the large gains from last year will likely be attempted to be locked in creating downside liquidity effects. For investors with a longer term view we believe reducing exposure somewhat or hedge market risk is a good precautionary step.
Our tactical asset allocation model Stronghold, which clients can invest into through SaxoSelect on the platform, had increased its exposure to emerging market equities in the last couple of weeks as the expected returns had improved with improving conditions in Chinese equities. But today's reaction in emerging market equities is causing the portfolio's risk measures to flash red and as a result the portfolio will half the exposure to emerging market equities. It is during times of elevated volatility that our tactical asset allocation should react better to risk and outperform more static asset allocation models.
Adding to risk-off sentiment we observe the VIX Index is close to 18, the highest level since October, which means that the equity market is shifting in a different state with lower expected returns and higher volatility. Remember as we have said many times in the past that the 22 level is the magical level where equity markets downside dynamics become very ugly. So stay alert and pay attention to news out of China and watch the VIX.
Investors were nervous about Italy going into the regional elections in Italy this weekend with consensus fearing Salvini winning in the long-standing leftwing region Emilia-Romagna. But Salvini's rightwing coalition failed in the election and investors are heaving a sigh of relief with Italian equities being the best performing equity market in Europe this morning only down 0.9%. With this political risk lower for now Italian equities should perform well on a relative basis. The equity risk premium remains very attractive compared to many other equity markets driven by long-term profit growth rate of 4.9% and a fat dividend yield of 4.5%.
You can access both of our platforms from a single Saxo account.