Earnings Watch: Will investors be flying blind after Q1 earnings?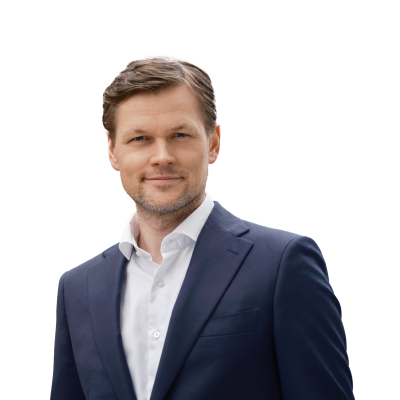 Peter Garnry
Head of Equity Strategy
Summary: Equities have been rallying and with the earnings season firing up market sentiment will be tested. The big question is whether investors will get outlooks from companies in order to navigate the equity market as expectations are important for valuation and thus future returns.
---
The Q1 earnings season starts today with JPMorgan Chase, Wells Fargo and Johnson & Johnson reporting earnings. For more regional flavour on US banking earnings First Republic Bank is also reporting earnings. Our focus today will be on Wells Fargo as the bank is far more main street compared to JPMorgan Chase that will do well due to solid activity in its capital market division. Wells Fargo is expected to see Q1 EPS drop by 47% compared to same period last year. But more importantly investors are hungry for outlooks.
Very few companies have made any guidance in March and many companies are scrapping their guidance for this year as they have very low visibility. And here lies the danger for the buoyant equity market. If no outlook is provided how are investors able to navigate equity markets and future profitability which leads into valuation that drives future returns?
Yesterday we published an update to our dividend model on S&P 500 based on Dec 2021 Dividend Futures which is the only liquid market we have on future profitability. Based on historic ranges of dividend yield, earnings yield and payout ratio we estimate that the S&P 500 has a 20% downside risk from current levels. In other words, sentiment is too optimistic against fundamentals.
Other important earnings releases this week are.
Wed: Citigroup, Charles Schwab, Poly Developments & Holdings, ASML, Bank of America, PNC Financial Services, Goldman Sachs, UnitedHealth, US Bancorp
Thu: TSMC, Intuitive Surgical, Bank of New York Mellon, Abbott Laboratories, BlackRock
Fri: Danaher, Honeywell, Morgan Stanley, Jiangsi Hengrui Medicine, Las Vegas Sands, East Money, Schlumberger, State Street
The recent rally in equities has been led by technology companies so this also the most important battleground in this earnings season. Investors seem to be betting on technology and online companies to fly through this global pandemic with little scars to show for. We are not buying that thesis but we may be proven wrong when technology companies are reporting earnings in the coming weeks. We believe Apple, Alphabet and Facebook are vulnerable to the slowdown in consumer and advertising spending.
You can access both of our platforms from a single Saxo account.