Cypto Update: Buying the dip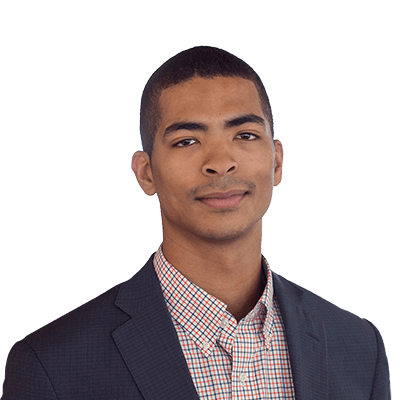 Jacob Pouncey
Cryptocurrency analyst, Saxo Bank
Summary: Major cryptocurrency prices are on the rise, with the number of users holding large amounts of BTC on the rise.
---
This week saw the entire crypto market cap rise by 8.5%, bringing the market cap to $270 billion. Bitcoin and Ethereum rose by 8.5% and 4.5% respectively. Over the weekend, the Bitcoin price found support at the $8,000 level and now appears to be headed towards testing $9,000 as potential resistance. Bitcoin has returned over 125% against the USD year-to-date.
Bitcoin whales accumulate


The number of Bitcoin addresses holding 1,000-10,000 BTC has increased to about a quarter of all circulating supply. Data from cryptocurrency research firm
Diar
suggest that Bitcoin Whales or holders with more than 1,000 BTC have increased their total number of coins held by nearly 26% since the start of the bear market. Additionally, retail traders or holders with anywhere between 0.01-100 BTC have added to their holdings. Looking at the holding distribution from November 2018 to May 2019, the percentage of BTC on exchanges has fallen from 20% to 16%. This supply reduction on trading venues could be a factor that is helping support the spot Bitcoin price since the recent bottom in December 2018.

The Swiss stable coin

The Swiss stock exchange SIX is looking to
develop
its stable coin pegged to CHF. This Swiss franc stable coin will help the exchange further the development of its cryptocurrency initiatives. It is still unclear if the token will only trade on the exchange. The company is set to
launch
its digital asset exchange later this year, which would represent a first for a European exchange to launch a complementary digital asset exchange with the purpose of tokenising traditional securities and offering digitally native ones. This represents the continuous march from the traditional finance world towards a more efficient and hyper-digital financial infrastructure. SIX is already ahead of most European exchanges through its listing of several exchange-traded products that track the performance of the major cryptocurrencies.

Binance margin trading soon

The largest spot cryptocurrency exchange Binance will launch its margin trading "soon", according to
sources
close to the matter. However, the services will not be available to users in the US, Cuba and Iran, among others. The roll-out will be limited to a few pairs, but this move will almost certainly increase the trading revenue of Binance, which could help the profitability of the firm. The addition of margin trading on one of the world's largest exchanges could add more leverage to the cryptocurrency market and increase volatility.
You can access both of our platforms from a single Saxo account.