Crypto Weekly: All about regulation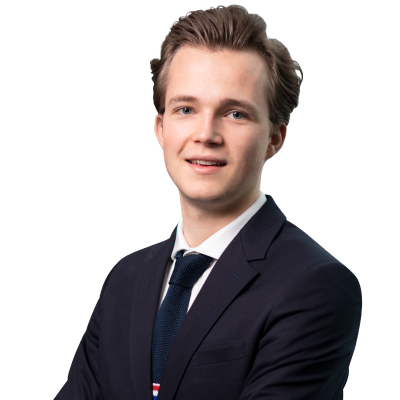 Mads Eberhardt
Cryptocurrency Analyst
Summary: It is often said that regulation is the greatest threat to the cryptocurrency industry. Today, we managed to write a Crypto Weekly only containing topics related to regulation, if from different angles. We look at a Chinese crackdown on mining, Binance going head-to-head with regulators and Paraguay set to introduce positive Bitcoin legislation.
---
Bitcoin mining difficulty drops, making mining more profitable
The last couple of months have been rather chaotic in terms of Bitcoin mining. First, China started cracking down on Bitcoin mining. Before the crackdown, it was estimated that the country counted for between 65% to 75% of the total Bitcoin mining capacity, also known as hash rate. The crackdown from Chinese regulators allegedly forced more than 90% of the Chinese miners offline. Afterward, pictures of mining equipment being shipped abroad from China started circulating on the internet. However, the mining equipment was not up and running on new territory on July 3rd, where the Bitcoin algorithm adjusted its mining network difficulty based on the current hash rate. The network difficulty signals how difficult it is to mine Bitcoins. The lower hash rate resulted in a 28% drop in network difficulty, making it more profitable for existing miners to mine Bitcoins. Industry experts have calculated that it is roughly twice as profitable to mine Bitcoins now compared to before the Chinese crackdown. However, in all likelihood, it is only a matter of time before the profitability will fall again as more miners turn their equipment on to take advantage of the current higher profitability. Either the Chinese miners will be moving abroad or selling their equipment to existing miners abroad. According to Luxor Mining, buying used mining equipment is between 32% - 36% cheaper compared to a couple of months ago, which should stimulate interest in mining.
Binance goes head-to-head with regulators and traditional banks
The world's largest cryptocurrency exchange measured on volume, Binance, is currently fighting some battles globally with respective regulators and traditional banks. Last week the exchange suspended euro bank transfers allegedly because of regulatory issues as U.K.'s Financial Conduct Authority (FCA) announced last month that Binance is not permitted to undertake regulated activities in the U.K. The announcement made several British banks suspend bank transfers to the exchange, including Barclays and Santander's U.K. bank division. On top of this, regulators in Canada, Japan, and Thailand have issued warnings to the exchange. Germany's financial regulator BaFin has also warned Binance over its trading of tokenized stocks. It has always been tough to figure out the exact country Binance is operating from – and thereby, its regulatory framework. Binance has often declined to comment on this question, arguing that they are a decentralized organization. Even though decentralization is often associated positively with the industry, it may not be something you should try to sell to regulators while operating in a highly regulated industry as the largest company. Binance's CEO Changpeng Zhao commented on the issues last week adding; "We hope to clarify and reiterate our commitment to partner with regulators, and that we are proactively hiring more talent, putting in place more systems and processes to protect our users". Today, Zhao famously known for wearing t-shirts and hoodies, posted a picture of himself on Twitter wearing a suit with the text: "Do I look more regulated already?". The sarcastic tweet is likely something that pleases the community – but perhaps not regulators.
Paraguay may join El Salvador
The Latin American country El Salvador made Bitcoin legal tender in June, equal with the US Dollar as legal tender in the country. It now looks like the decision impacted other countries in Latin America as Paraguay is about to introduce Bitcoin-focused legislation. Paraguayan Congressman Carlitos Rejala tweeted last week that the Bitcoin bill will be announced on July 14th, adding that it will be a great surprise for Paraguay and the world. According to his previous statements, the bill is set to make Paraguay a leading center for the cryptocurrency industry. Whether that includes making Bitcoin legal tender, we will have to wait to see.
You can access both of our platforms from a single Saxo account.