Crypto Update: Crimson tide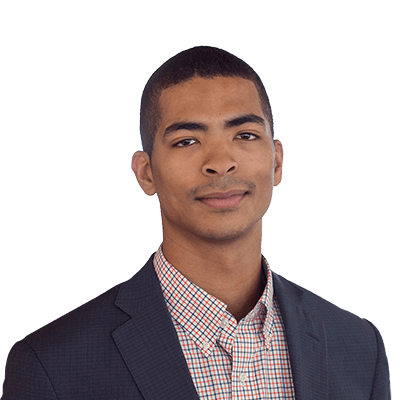 Jacob Pouncey
Cryptocurrency analyst, Saxo Bank
This week the entire crypto market cap fell 12% to just over $200 billion. Bitcoin fell by 3%, continuing to prove use as a store of value over other cryptocurrencies during market downturns. On the other hand, Ethereum lost 24% this week. Ethereum is below levels not seen since November; volumes, however, are significantly higher now.

The future is still shaky for Ethereum as Bitcoin may still be looking for a new low. If Bitcoin does decide to trade towards new lows, Ethereum will likely follow.

Ethereum getting diced

The market is offering several narratives as to why Ethereum is falling so hard in August. First, retail investors who bought Ethereum during the ICO hype in the second half of last year, when the price of ether bounced around the $300 level, are just now holding at a loss. Second, many believe that ICOs are starting to liquidate their Ethereum holdings en masse. Third, BitMex CEO Arthur Hayes believes that the crypto hedge funds and venture capital funds that invested in Ethereum during the last year are looking to unload their mark to market losses to prevent further erosion of their balance sheets and their jobs. Ethereum along with other ICO projects face pressure from multiple fronts additionally to the systemic risk in the larger cryptocurrency market led by Bitcoin.

GMO Inc. announces huge gain in crypto business

The Japanese internet conglomerate GMO Inc. released its second-quarter results stating that the company's crypto business saw a profit of JPY 250 million on revenue of JPY 2.65bn. The company's exchange accounted for almost half of the revenue (JPY 1.42bn). The exchange saw a 7.3x increase in revenue over the previous quarter. Although the company's mining business saw a 90% increase in revenue and operations are "increasing as expected," the company realised a loss on its mining operations.

Overstock is now a crypto company

Overstock, the discount online retailer famous for liquidating the merchandise of failed dotcom era start-ups, released its earnings report recently, revealing that the company's subsidiary tZero – a blockchain-based securities platform – is now worth more than the parent company. The company received a nice boost after its earnings announcement but is now trading close to its yearly low. Analysts predict a bright future for Overstock and tZero. However, their value will depend on adoption of the tZero platform.
You can access both of our platforms from a single Saxo account.