What's next for oil prices?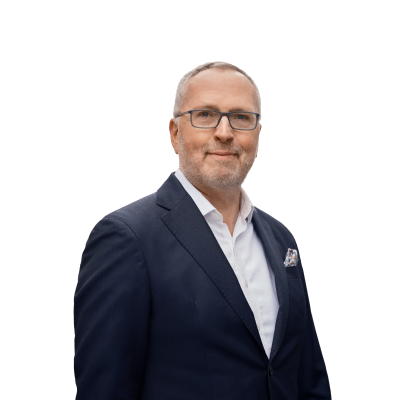 Ole Hansen
Head of Commodity Strategy
The risk of lower oil supply from Iran became a reality yesterday after President Trump following many weeks of speculation made a unilateral decision to re-impose the "highest level" of economic sanctions targeting oil trade with Iran. Companies have been given 180 days to scale back trade with Iran and the estimated drop in oil supply from Q3 and onwards has been put at between 200,000 and potentially as much as 700,000 barrels/day. Much depends on the response, not only from Iran, but also from the remaining members of the group who have all expressed an interest in keeping the nuclear deal.

Crude oil has obviously rallied on the news, but the question facing traders now is how close the rally is to overextension. In my view, and from a technical perspective, crude oil is not yet overbought... but it's getting close.

From a fundamental perspective, however, oil's ability to hold onto its recent gains depends on its ability to maintain the geopolitical risk premium that has been built up due to Iranian worries and the fall in Venezuelan production.

Despite crude oils unpredictability given that is driven to a large extent by political interference and geo-risks, it looks like we have entered a $71-82/barrel range.
The price going forward will depend on these factors, among others:

• A continued flow of bullish news to prevent long liquidation from funds holding a net-long (currently above one billion barrels).

• Higher prices tend to attract increased investments and higher non-Opec production (USA, Canada, Brazil) while also potentially negatively impacting consumer demand due to higher gasoline prices. Note that many emerging market countries have scaled back or completely removed fuel subsidies during the past few years. EM consumers already impacted by rising prices (due to the stronger dollar) will feel the full impact of rising prices; examples of of year-to-date changes in local currency include: Brent in USD (18%), India +24%, Indonesia +22%, Turkey +33%.

• Will Opec and Russia agreed to an earlier removal of the production cap given the potential of the disruptive impact of fewer Iranian barrels? This question also remains very much active.

Another factor in the longer term is the Saudi Aramco IPO. As to whether prices and Opec's adherence to the output cut deal will survive this development, it will depend on whether the global economic growth outlook can cope with rising oil prices at a time where fatigue has started to emerge among some highly indebted EM countries suffering from the bad cocktail of a stronger dollar and rising US funding costs.

Any signs of a slowdown in global oil demand growth would be likely to trigger a rethink by Saudi Arabia and its current desire to see $80/b as the new anchor.
You can access both of our platforms from a single Saxo account.