WCU: Gold strength spreads to silver and platinum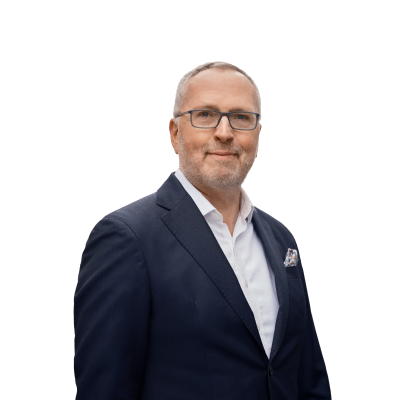 Ole Hansen
Head of Commodity Strategy
Summary: Precious metals shone during August while the Bloomberg Commodity Index overall continued lower in response to concerns about the outlook for global growth and with that demand for key commodities.
---
The Bloomberg Commodity Index, which tracks a basket of major commodities, evenly spread between energy, metals and agriculture, traded lower for a second month in a row during August. This is in response to continued concerns about the outlook for global growth and with that demand for key commodities. Trade hostilities between the US and China continued to ebb and flow which created a challenging environment. Not only for commodities but also bonds and stocks as the market tried to keep up with announcements from both Washington and Beijing.
Crude oil traded lower despite Opec keeping production tight with future demand worries more than off-setting strong seasonal demand. Industrial metals were mixed with strong gains in nickel being off set by losses elsewhere, led in particular by zinc. Iron ore suffered one of its worst months ever slumping by a quarter as supply disruptions in Brazil and Australia eased while demand from Chinese mills showed signs of cooling.
Most of the focus however was once again centered on precious and platinum group metals. After reaching a six-year high at $1555/oz, gold has stalled with investors looking for relative value jumping into silver and platinum. Two metals, which up until August had seen their relative discount to gold, reached historic levels.
The agriculture sector, troubled by tariffs and ample supply, bore the brunt of the selling. American pork prices tumbled with expanded production failing to meet an expected pick up in overseas sales - especially from China where prices have surged as the country's pork supplies have slumped due to African swine fewer. Corn sold off and following a roller-coaster ride, returned to the May low before bouncing back on the news that Trump, under pressure from angry farmers, would boost quotas for grain-based biofuels. Apart from news on the biofuel front, the next focus for the US grain market will be the upcoming harvest season. Beginning September 9, the US Department of Agriculture will release weekly harvest progress reports.
Gold's impressive rally, which began with the collapse in global bond yields back in early June initially, left other metals with weaker fundamentals trailing. However, after reaching a six-year high and with speculative longs hitting record levels, investors have begun looking for relative value in other metals such as silver and platinum during the past couple of weeks.
This expansion of safe-haven demand saw platinum head for its biggest weekly gain since 2015 with the discount to gold crumbling by 80 dollars during this time to 600 dollars. The gold-silver ratio measuring the value of one ounce of gold in ounces of silver dropped to 83 after topping out recently at a multi-decade high above 93.
We maintain a bullish outlook for precious metals with the outlook for global growth, the direction of short and long-term interest rates and a prolonged trade war between the US and China providing the necessary support. Renewed dollar strength may provide a challenge in the short-term but as long as gold remains above $1490/oz, we are unlikely to see any major appetite for adjusting long positions.
Brent crude oil remains trapped in a narrowing trading range as the outlook for future demand remains clouded with a great deal of uncertainty. Supported by Opec production cuts and falling US crude stocks, the market managed to stabilize despite China announcing a 5% tariff on US crude oil imports from September 1.
Brent crude oil's attempt to recover has on several occasions throughout August been met with resistance around $61.50/b. Together with the downtrend from April this is the area that needs to be broken for short-covering and renewed momentum buying to emerge. However, while the technical outlook has improved, we continue to see a challenging road ahead given the recessionary risks being signaled through the collapse in global bond yields and the inversion of the US yield curve.
You can access both of our platforms from a single Saxo account.