Gold bulls stay resilient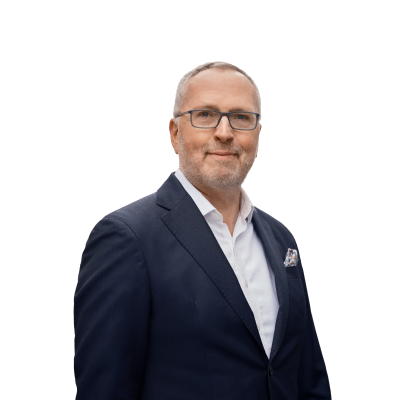 Ole Hansen
Head of Commodity Strategy
Summary: Gold remains range bound around $1500/oz and on the lookout for the next driver. Gone for now is the roaring bond engine which back in June helped the yellow metal break out of its multi-year range.
---
Gold has now spent more than two months trading sideways around $1500/oz. From a chart perspective the lower highs point to fading momentum. The same formation however could also signal the emergence of a bull-flag which, if broken above $1510/oz, could see it resume its rally. A deeper correction to $1450/oz or even $1415/oz would do little to remove the long-term bullish view many currently hold on gold. Only a break below $1380/oz, the old range top and 61.8% retracement of the June to September rally could change this view.
Gone for now is the roaring bond engine which back in June helped the yellow metal break above $1380/oz and with that out of its multi-year range. But despite seeing bond yields stabilize following their rapid decent, U.S. stocks near record high and the outline of a trade deal emerging, gold has nevertheless managed to avoid a major correction.
An indication that it remains in demand, not only from short term speculative players – who otherwise would have tried to send the market lower to squeeze out longs - but also real money investors looking for diversification amid a slowing global growth outlook and various geo-political risks.
At the annual London Bullion Market Association conference just held in Shenzhen, China, the attendees were asked in survey to say where gold, silver, platinum and palladium would be trading by this time next year. The results were the following:
Gold: $1658/oz (+12%)

Silver: $23/oz (+33%) and equalling a XAUXAG ratio of 72 versus 86 currently

Platinum: $1182/oz (+34%)

Palladium: $1924/oz (+10%)
While not that surprising to see expectations for higher prices it was the sharp recovery in silver and platinum that caught my attention. Such out-performance is likely to assume that fiscal stimulus programs may emerge to replace failed central bank experiments with low and negative interest rates.
The below charts show some of the current drivers impacting the price of gold and with that also silver and to a lesser extent platinum. The recent rise in real yields and reduction in global negative yielding debt from 17 to the current but still formidable 13.4 trillion dollars have both helped reduce but not remove the appetite for investment metals.
Total holdings in bullion backed exchange-traded funds have seen a relentless rise since May and is currently just 26 tons below the December 2012 record. Hedge funds maintain a near record net-long through futures and it is the potential reduction from this category of traders that currently poses the biggest challenge.
Following a period of consolidation, we see gold move higher to reach $1550/oz by yearend before moving higher into 2020.
Our main reasons for maintaining a bullish outlook for gold and with that also silver and platinum, given relative value plays, are:
The US Federal Reserve is likely to continue to cut rates while embarking on another round of quantitative easing.

Nominal and real bond yields expected to stay low and, in some places negative. Thereby removing the opportunity cost associated with holding a non-coupon and non-interest paying asset

.

Continued buying by central banks looking to diversify and for some to reduce the dependency on the dollar, so called de-dollarization¨

The US-China trade war and geo-political concerns related to the Middle East providing support from a safe-haven perspective.

The dollar potentially being on its final leg of strength with the emerging risk of US action to weaken it.
You can access both of our platforms from a single Saxo account.