Why this is as good as it gets for bonds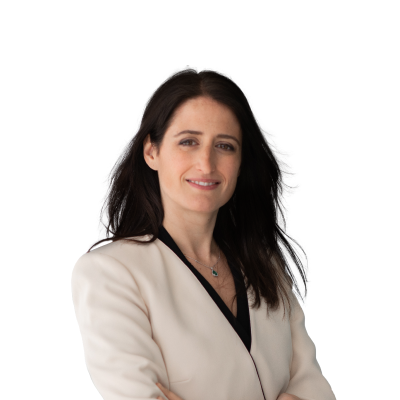 Althea Spinozzi
Fixed Income Strategist
Financial markets are taking a hit. The S&P 500 reached a peak of 2,872 on January 26, then fell sharply to 2,650 – a 7.8% loss. Bonds markets also slid with the 10-year Treasury yield hitting 2.84%, a level not seen since 2014

The whole thing has left investors in a state of shock as a new realisation slowly dawns: the bulls are departed.

As volatility picks up and the equity market reprices, the corporate bond market is at a standstill waiting for a sell signal that never arrives. Are we at the beginning of a financial crisis, or does what we are witnessing these days come down to convexity changes? It's hard to say, but we are certainly at the point where investors divide into two groups: those calling a crisis and those calling a mere correction.
Do central banks really have your back?

Those who feel that the current weakness in financial markets represents a correction are also firm believers that central banks will do anything it takes to avoid another crisis. We are entering a phase, however, where it's going to be hard to forecast the behaviour of these institutions.

Inflation is increasing in the US and the Republican tax bill set to come into effect this year will boost growth and spending, giving the economy another push. But will individuals really spend more if equities continue to collapse? The truth is that the effects of record stock-price highs could wear off rather quickly, leaving spending to contract once again.

At this point, investors might expect the Federal Reserve to pull back from its tapering plans, but if it doesn't, markets would have yet another reason to sell off.

On the other side of the Atlantic, inflation continues to lag and the strong euro gives the European Central Bank no other choice but to put its forward guidance for rates very low. In addition, and as we highlighted last week, political instability is weighing on the ECB. The periphery/Germany spread is at its tightest level despite the fact that the Catalan crisis remains unresolved and Italy is set to vote in a month; this is a clear sign that investors believe the ECB will take a "by any means necessary" approach to support the euro area.

If the equities selloff deepens, though, there is very little the ECB can do about it.

Are high-yield and emerging markets over?

Although Treasuries are falling, the bond market is still supported by robust investor demand and the recent widening of spreads is not an indication of a selloff in the credit market. Over the past few weeks we have seen investors grow more selective, and the spread of USD-denominated, BB-rated issues has spiked as investors seek further return on risk.

The reality is that defaults are still at their historic baseline and both EM and HY bonds are still benefiting from an accommodative macro environment, a strong equities rally, and various credit upgrades. The volatility that is rattling the market at the moment is only going to make the credit market more desirable as spreads start to widen.

This may be the best we get from credit

Instead of selling expensive assets, investors are presently buying the dip as they have to put their money to work and there are not enough assets for them to buy at the levels they need. If we remain near the present degree of tightness, we could potentially see even an higher influx of investors into investment grade debt, pushing prices of these assets even higher.

After all, the economy is doing well, so while IG bonds are expensive, they are not unfairly valued.

Considering that central banks still broadly have our back, the only thing that would threaten the present trend would be a further slide in the stock market.
Will equities continue to fall?
You can access both of our platforms from a single Saxo account.